Virgo love & relationship horoscopes + psychic readings
Virgo
More Horoscopes:
General
Money & Finance
Career & Business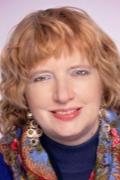 Call featured Psychic Laura May
Laura is a well known clairvoyant who clients have been trusting for years. Laura will be able to give you detailed information, month by month if you wish, about your future. Laura does not give general details; she is very specific. Laura is popular with clients that have difficult situations around them, as she will aim to provide you with a clearer mind to go forward. 
Call Laura May quoting PIN 4199.
Weekly Love & Relationship Horoscope starting 15 December:
You might have ambitious dreams and love life aspirations but could find a loved one or potential partner isn't as supportive as you thought they'd be. Give them a chance to connect with how important your vision is of a shared future. They could have their eyes opened and be willing to share the effort to make at least one aspiration real. You might have assumed they would connect automatically with what's important to you. This week, you can help make it crystal clear.
Monthly Love & Relationship Horoscope for December:
You'll feel an undoubted sense of relief as home or family matters become less of an issue from the 19th but restrictive energy you've grown used to in that area shifts to anything connected with love and romance. Until December 2020, you have a new series of lessons to learn about affairs of the heart. Your love life will feel as if it is targeted with more responsibilities and this will, at times, feel unmanageable. However, you'll emerge stronger - and wiser. In other news, Venus brings a stronger sense of emotional security this month. Welcome and embrace it!
More Horoscopes:
General
Money & Finance
Career & Business