Virgo love & relationship horoscopes + psychic readings
Virgo
More Horoscopes:
General
Money & Finance
Career & Business
Daily Love & Relationship Horoscope for Saturday 24 June: view Friday or Sunday
You could be presented with a range of solutions to a love life or relationship dilemma or issue but it won't take long before you discover how this plethora could be causing more problems than solutions! You need to be brutally honest with yourself about what you're dealing with and why you feel what you feel. That's the only way to narrow down an array of solutions to one. How to stay in love and find Relationship Success?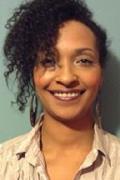 Call featured Psychic Tinisha
Tinisha is a natural Clairvoyant and Psychic. She also specialises in Mediumship. She is honest and straight talking and will always tell you the truth. 
Call Tinisha quoting PIN 4168.
Weekly Love & Relationship Horoscope starting 23 June:
The cosmos appears keen this week to ensure levels of comfort you've grown used to remain in your emotional world but it also seems keen to encourage you to remove yourself from one comfort zone to 'test the water', so to speak. Romantic possibilities exist where you're willing to apply a greater sense of adventure or be willing to experiment. There's no need to rush this. Just allowing yourself to be led by curiosity might be enough to bring a delightful change.
Monthly Love & Relationship Horoscope for June:
From the middle of this month until November, you'll gain a greater level of clarity where romantic or relationship expectations are concerned. It will be as if much of what has been clouded in uncertainty becomes more clearly defined and this will be integral to progress in your emotional world. You might have a new set of questions to ask yourself, possibly surrounding how unrealistic certain love life expectations have been. Welcome this new level of enlightenment.
More Horoscopes:
General
Money & Finance
Career & Business