Virgo love & relationship horoscopes + psychic readings
Virgo
More Horoscopes:
General
Money & Finance
Career & Business
Daily Love & Relationship Horoscope for Tuesday 21 February: view Monday or Wednesday
You might wonder why you're reacting emotionally or in an unusually sensitive way to an issue you know you can have more trust or faith in. Perhaps, you feel a need to grasp the reins of a situation that, in your heart, you know you'd be better off releasing, even slightly. This might be something you'll need to resolve in your own mind before trying to convey to someone close. Is the year you will find love ? How to make the best of your love-life.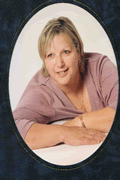 Call featured Psychic Gaile
Gaile is a fantastic Clairvoyant, Clairsentient, Clairaudient and Medium. Which means she can see, smell, feel and hear Spirit. She is honest, vibrant, and passionate to give you a fabulous reading. Gaile has helped many clients find a real sense of peace with loved ones that have passed over with her sensitivity and comforting nature. Gaile is also a well respected clairvoyant who really knows her stuff when dealing with relationship issues. 
Call Gaile quoting PIN 4250.
Weekly Love & Relationship Horoscope starting 17 February:
A link between Venus and Neptune in your opposite sign of committing and relating could be a cause of confusion or uncertainty. Much depends though on how willing you are to trust what you're feeling. Whilst Neptune's influence could be blurring a romantic or relationship situation you wish you were seeing more clearly, it's also encouraging you to trust what your heart is trying to get you to acknowledge. Do that and you'll make sense of what might feel confusing now.
Monthly Love & Relationship Horoscope for February:
Money matters or joint financial issues could steal the spotlight, possibly causing you and someone close to redefine boundaries surrounding 'who owns or earns what'. Having planets of passion and love working together in your solar sector of deep sharing could bring a new and exciting level of intimacy to a relationship. The Solar Eclipse in your opposite sign of commitments on the 26th marks the start of a very new chapter in your love life!
More Horoscopes:
General
Money & Finance
Career & Business