Virgo love & relationship horoscopes + psychic readings
Virgo
More Horoscopes:
General
Money & Finance
Career & Business
Daily Love & Relationship Horoscope for Wednesday 29 March: view Tuesday or Thursday
There could be more confusion than clarity in your emotional world at present and you might feel as if making sense of particular scenarios is resulting only in them being seen as more complex or unsolvable. There are some very strong clues from the cosmos that suggest you'd be thinking and feeling very differently if your confidence was higher. That's something it's helping with now. Do you want understand more about your love-life?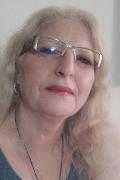 Call featured Psychic Tina
Tina is a Natural Psychic Clairvoyant who is also a very good Medium. Tina can do distant healing helping you feel more yourself. Tina uses her guides and angels to help guide you and give you the answers that you are seeking regarding any situation you may be facing. Tina can also use the Pendulum, Tarot and Angel cards if requested, to give a very indepth and detailed reading. Tinas readings will leave you with a zest for life and feeling content with yourself. 
Call Tina quoting PIN 4375.
Weekly Love & Relationship Horoscope starting 24 March:
If something's too good to be true, then we usually find a reason to doubt it. When something becomes available to us instantly or with little or no effort invested on our part, we experience delight that soon becomes replaced with suspicion. This week, as Mercury squares Neptune in your opposite sign, stay focused on what you know works, makes you happy and is reliable and safe. Don't be tempted to explore a seemingly more 'attractive' option presenting itself.
Monthly Love & Relationship Horoscope for March:
There's much activity in your solar sector of intimacy and deep sharing this month and this could fill you with a desire to deepen your connection with the object of your affections during coming weeks. If you're an attached Virgo, then March offers a fantastic opportunity to bring closure to a troublesome issue or heal old wounds and this is reinforced by a New Moon on the 27th. The Full Moon in your sign could make you less analytical of your emotional world or a close partnership and keener to reveal thoughts and feelings that you've been waiting for the right time to reveal.
More Horoscopes:
General
Money & Finance
Career & Business