Virgo love & relationship horoscopes + psychic readings

Virgo
More Horoscopes:
General
Money & Finance
Career & Business
Daily Love & Relationship Horoscope for Sunday 19 April: view Saturday or Monday
Playing it safe or sticking rigidly to routines is unlikely to bring interesting or potentially exciting opportunities on offer in your personal or emotional worlds now. The greater your sense of adventure, exploration or willingness to allow spontaneity to play a part where predictability usually rules supreme, the more you'll feel revived, energized or possibly wanting more! What it would be like if and when you become more involved?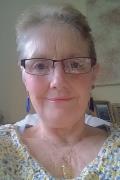 Call featured Psychic Grace
Grace is one of those Clairvoyant readers that you will want to speak to time and time again. Grace is a natural Clairvoyant who gives her clients peace of mind and real confidence in what their future holds. Grace will give you direct answers and will not generalize your situation. To have a future that you can believe in please give Grace a call. 
Call Grace quoting PIN 4259.
Weekly Love & Relationship Horoscope starting 17 April:
Some people who struggle to show their feelings cannot resist becoming a bit tearful when watching a weepy film. The expression of feelings and emotions tends to be done in certain circumstances. The time is right for you to allow others - or a certain person - to know how and what you're feeling and encourage those closest to you to do the same. Suppressed emotions could surface and possibly in exaggerated ways. This could be what is needed to strengthen an existing relationship or remove barriers to a new one.
Monthly Love & Relationship Horoscope for April:
With a lunar eclipse marking the start of April, a financial situation could become problematic and be the cause of unhelpful or negative comments from a loved one that might diminish your confidence. This could encourage reassessment on your part surrounding how suitable a close companion or loved on really is for you. Take heart though as Venus's entry into your professional and status sector could reveal how instrumental an existing or potential love interest is in terms of advancing your career and love might be found within the workplace in some way.
More Horoscopes:
General
Money & Finance
Career & Business