Virgo love & relationship horoscopes + psychic readings
Virgo
More Horoscopes:
General
Money & Finance
Career & Business
Daily Love & Relationship Horoscope for Sunday 26 June: view Saturday or Monday
The Moon in your commitment sector links with transformative and revealing Pluto in your love and romance sector. Emotions and passions could be heightened but, perhaps more importantly, so could your desire to speak from the depths of your heart in a way that surprises you. It's by making yourself vulnerable briefly that can strengthen or even transform a certain bond now. What excites you and your lover most about making love? Discover more here!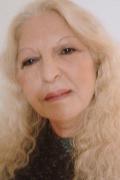 Call featured Psychic Tina
Tina is a Natural Psychic Clairvoyant who is also a very good Medium. Tina can do distant healing helping you feel more yourself. Tina uses her guides and angels to help guide you and give you the answers that you are seeking regarding any situation you may be facing. Tina can also use the Pendulum, Tarot and Angel cards if requested, to give a very indepth and detailed reading. Tinas readings will leave you with a zest for life and feeling content with yourself. 
Call Tina quoting PIN 4375.
Weekly Love & Relationship Horoscope starting 24 June:
Many people believe love is often found in least likely places. Bank or supermarket queues tend to be favorites but love has a way of finding us when we're least receptive to it doing so. If you're already in love, then what transpires out-of-the-blue could encourage you to see a partner in a very new and intriguing light. Single Virgos could be surprised at a connection made by pursuing an interest they thought could never offer romantic possibilities. Be open-minded this week.
Monthly Love & Relationship Horoscope for June:
It's likely to be from the 17th onwards when romantic opportunities present themselves and with Venus entering your friendship and social sector, the possibility of seeing a friend in a new light is strong, as is the chemistry you and they will share. Be open-minded and receptive to where this might lead. It's also possible certain friends will be keen to play Cupid on your behalf. The month closes on a delightful note with you feeling more loved and admired than you've felt in some time. Best romantic days? 1st, 19th and 27th Best match? Leo or Pisces
More Horoscopes:
General
Money & Finance
Career & Business