Virgo love & relationship horoscopes + psychic readings

Virgo
More Horoscopes:
General
Money & Finance
Career & Business
Daily Love & Relationship Horoscope for Wednesday 25 November: view Tuesday or Thursday
Passion could be running high but so too could fear or doubt and it's the way you choose to channel your passion that could dictate an outcome, particularly where one relationship is concerned. Some transformational can occur as a result of a release of feelings on your part so try to make this calm and positive wherever possible. You could be a force to be reckoned with. Use your own personal forecaster to make important plans. Try seven days ahead for free.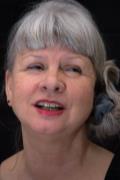 Call featured Psychic Erris
Erris is an experienced Clairvoyant who is also amazing at reading the Tarot and using it for your benefit, if requested. Erris can look at all areas of life so is always popular when clients are looking for a general reading. If you have questions about your love life or work situation then you will get all the answers you need from Erris. 
Call Erris quoting PIN 4297.
Weekly Love & Relationship Horoscope starting 20 November:
If something continues to be confusing where a partnership is concerned or within your emotional world generally, then use distractions on offer this week to detach yourself from a matter that might have already sapped much of your thinking time. It is by focusing attention elsewhere and preferably on social invitations and closeness with certain individuals that can bring a Eureka Moment. What has taxed your brain for too long will become clear enough soon. Give it a chance.
Monthly Love & Relationship Horoscope for November:
November brings a chance for you to take decisive action where a negative or possibly draining influence in your emotional world is concerned. If you're aware of imbalance that exists in terms of effort you make and what you receive in return, then this could be a pivotal time where your relationship with a certain individual is concerned. You appear to have tolerated for long enough levels of drama, skepticism and selfishness. It's time to make a change or free yourself. Best match? Capricorn or Aquarius Best romantic dates? 17th, 25th and 29th
More Horoscopes:
General
Money & Finance
Career & Business