Virgo love & relationship horoscopes + psychic readings
Virgo
More Horoscopes:
General
Money & Finance
Career & Business
Daily Love & Relationship Horoscope for Wednesday 31 August: view Tuesday or Thursday
Something that might have ticked along comfortably in your personal life could be prone to be shaken or stirred, thanks to some disruptive astrological influences affecting both your commitment and romance sectors. These should be seen as the small, annoying developments they are. Ensuring you keep your optimism levels high will ensure the turbulence is minimal. What is ahead of you, travel, adventure or love? Try your 12 month personal Predictor.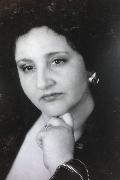 Call featured Psychic Irene
Irene is a gifted psychic, who also is very popular as a Medium. She can use Tarot if requested, but dont worry, she wont have to ask you many questions to establish what is going on around you. 
Call Irene quoting PIN 4087.
Weekly Love & Relationship Horoscope starting 26 August:
This week's tense link between Mars and Neptune in your commitment sector could be a sobering influence but a necessary one. A bubble might be burst or you could find yourself brought down to Earth with a gentle bump but it's all in aid of helping you to see something in your emotional world or within a close relationship clearly and realistically. Fanciful thoughts or fantasies might need to be replaced with what is practical, feasible and achievable.
Monthly Love & Relationship Horoscope for August:
Jupiter and Mercury in your sign are joined by Venus, so you can see how having the planets of luck, love and communication working directly on your behalf bodes for an extremely delightful and potentially pivotal month. These three planets intend to take something connected with your love life to a new level and reconciliations, confirmation of feelings and engagements are all starred. Whatever tension manifests on the home front will pale into insignificance with all else happening. Best romantic days? 10th, 14th and 19th Best match? Virgo or Pisces
More Horoscopes:
General
Money & Finance
Career & Business