Virgo love & relationship horoscopes + psychic readings

Virgo
More Horoscopes:
General
Money & Finance
Career & Business
Daily Love & Relationship Horoscope for Friday 22 May: view Thursday or Saturday
You're superbly placed to benefit from the process underway now to bring you and a certain person closer through the pursuit of a shared goal. You're also blessed with large amounts of flexibility and sensitivity. Apply both to the change you want to see in a personal relationship or your interaction with certain others and you'll soon have a real reason to be delighted. Is there a certain person you want to be closer to? Find out exactly how astrologically compatible you are. Try Soul Mates for free.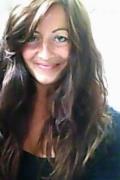 Call featured Psychic Anisa
Anisa specialises in clairsentience, mentoring and spiritual guidance. She is intuitive, direct and works from the heart. She loves to connect with people and help guide them towards their truth and a happier now. She will focus in on the vibration of what is going on around you and will aim to help you find balance, self empowerment and inner strength. If you feel that you would like to connect with her for a one to one please give her a call. 
Call Anisa quoting PIN 4149.
Weekly Love & Relationship Horoscope starting 22 May:
Honesty is the best policy and an area of your emotional world could do with a bit more of it. Aspects this week don't imply deceit or dishonesty but they do suggest you're likely to find yourself scratching your head, wondering why a certain person is behaving the way they are and why they seem incapable of giving you a straight answer when asked. You might sense this week that there's more to someone's motives than they're letting on and you're probably right.
Monthly Love & Relationship Horoscope for May:
May sees you arriving at a crossroads in your emotional world and what gets agreed or embarked upon could have long-term implications. This is a time to be brutally honest with yourself about what you want from a relationship and if it's meeting strict expectations or, if unattached, what you truly want to see happen within your romantic life. Trust that you aren't at risk of losing anything or anyone you don't want to lose but accept as well that personal decisions postponed or ignored in recent months will definitely need addressing during coming weeks.
More Horoscopes:
General
Money & Finance
Career & Business