Virgo love & relationship horoscopes + psychic readings

Virgo
More Horoscopes:
General
Money & Finance
Career & Business
Daily Love & Relationship Horoscope for Tuesday 3 March: view Monday or Wednesday
An emphasis exists on sharing and, particularly, where you might be of the opinion someone ought to be doing or contributing more than they are in a certain area. If a discussion about who-does-what needs to be had, then you and someone else will likely find it to be helpful. A new level of understanding is what's needed and that's what on offer now. Identify the best moment for that important decision. Try for free.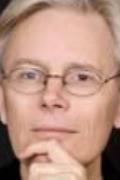 Call featured Psychic Martyn
Martyn is a experienced psychic reader. For 25 years he has amazed clients with his skills.Above all he is a very good psychic and clairvoyant and can touch on past lives. He tunes in quickly and predicts the future. He can use the tarot, the runes and dream analysis,and is an expert with angel cards. 
Call Martyn quoting PIN 7405.
Weekly Love & Relationship Horoscope starting 27 February:
If you have pondered recent decisions and wondered if you've made more than one that has led you to a situation that has you feeling anxious, then good news is coming. What hasn't made sense recently is about to become much clearer. What hasn't had you feeling reassured is about to bring clarity and comfort. This week, all you need to do is be willing to accept a situation isn't one that the Finger of Blame should be pointed your direction for!
Monthly Love & Relationship Horoscope for March:
During March, it will likely become clear that a new level of communication in your emotional world is needed. Something within it is progressing and could see you feeling unnecessarily insecure or vulnerable as a result. A sense of pressure to comply – whether this involves new levels of intimacy or for a platonic relationship to become something more – could cause a problem or two and the way to resolve any issues that present themselves this month will be to speak openly and honestly about feelings and where lines get crossed - or drawn!
More Horoscopes:
General
Money & Finance
Career & Business