Virgo love & relationship horoscopes + psychic readings

Virgo
More Horoscopes:
General
Money & Finance
Career & Business
Daily Love & Relationship Horoscope for Saturday 31 January: view Friday or Sunday
We're encouraged to find answers to whatever we need an answer to but there can be right and wrong ways about doing this. Think, for example, how using a search engine to find out what causes a runny nose can cause someone to believe they've contracted a rare, tropical and life threatening disease. Our efforts to find answers need to be balanced with our ability to discriminate and assess properly and responsibly the information we're given. In your personal world now, where an answer is needed, relax and let it come to you, because it will. That's the only way to avoid any premature and inaccurate guesswork. Do you know how to successfully plan ahead? Try your own free Forecaster.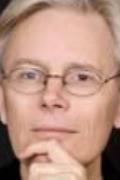 Call featured Psychic Martyn
Martyn is a experienced psychic reader. For 25 years he has amazed clients with his skills.Above all he is a very good psychic and clairvoyant and can touch on past lives. He tunes in quickly and predicts the future. He can use the tarot, the runes and dream analysis,and is an expert with angel cards. 
Call Martyn quoting PIN 7405.
Weekly Love & Relationship Horoscope starting 30 January:
Put two heads together, and a practical solution can be found. Put two hearts together and well, truly amazing things can happen. When hearts join forces, much of what is deemed impractical or even impossible pales into insignificance and coming developments look set to bring you and a certain person closer together through a shared, heartfelt purpose. Whether this is creative, romantic or both, the key word is 'collaboration' and what gets discussed, agreed and given shared effort now has all the hallmarks of romantic or even financial success.
Monthly Love & Relationship Horoscope for January:
When we undertake any physical activity or exertion, we usually have a good idea what to expect. We know what level of effort is required to achieve a particular result and tend to be all too familiar with the fact that sweat could play a part. Yet, we're also aware of a need to pace ourselves. Too much exertion in too short a time often results in little gain and unnecessary discomfort. This long-winded analogy sums up an area of your personal world this month. You could, if you chose to, give a tremendous amount of energy toward improving a situation but the sky insists that is unnecessary. Adopting a much gentler pace and moving forward gradually will bring a much better result and ensure you're not feeling sore afterwards!
More Horoscopes:
General
Money & Finance
Career & Business