Virgo love & relationship horoscopes + psychic readings

Virgo
More Horoscopes:
General
Money & Finance
Career & Business
Daily Love & Relationship Horoscope for Friday 28 August: view Thursday or Saturday
The biggest boost your love life could receive is a clear demonstration on your part of how much you love life. There could be enough social opportunities to whet your appetite for fun but it's the way you choose to involve certain others in your plans that could see you becoming a Pied Piper of sorts. You're seen as a fun and lively person to be with. Use this to strengthen a bond or two. Learn the secrets of real passion and a better relationship.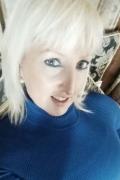 Call featured Psychic Alexx
Alexx is a Natural Psychic Medium. She is fun, loving, caring and kind. She has many years experience helping people find their path and passing on messages from loved ones. She is a gentle soul and will aim to leave you feeling happy and positive about your future. If you are open to hearing what you need to hear please give her a try. 
Call Alexx quoting PIN 4157.
Weekly Love & Relationship Horoscope starting 28 August:
A negative expectation in your emotional world could feel justified. Belief in a less than satisfactory result is understandable. Are you choosing to focus on the negative aspects of a situation to protect yourself in some way? The sky suggests you might be and also suggests you have every reason and right to be focusing on what is positive and worthy of embracing eagerly. Developments this week might remind you of what you have to be happy about and grateful for.
Monthly Love & Relationship Horoscope for August:
We know there are times when we don't 'get' if we don't 'ask'. However, in your emotional life, you've grown weary from asking as there has been no reassurance you've been supported or assisted in any way. It's as if any request made to a supposedly caring cosmos has been ignored in favor of what was felt you needed. During August, you might receive a gift or two that appears a bit late but you'll soon see how you have been listened to - and how timely what you're receiving really is. Best romantic days? August 8th, 22nd and 23rd. Best match? Aries or Taurus
More Horoscopes:
General
Money & Finance
Career & Business