Virgo love & relationship horoscopes + psychic readings

Virgo
More Horoscopes:
General
Money & Finance
Career & Business
Daily Love & Relationship Horoscope for Friday 6 May: view Thursday or Saturday
Your connections or involvements with certain others could be strained, possibly due to weariness on your part through shouldering more responsibility than you ought to be. As understandable as it might be to focus on the well-being of a loved one or someone close, there could be benefits to both of you through letting them sort something on their own for a change! Personal Outlook is designed to stimulate your interest and give you a deeper understanding of your Horoscope. Find out more.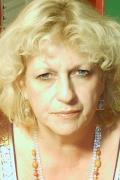 Call featured Psychic Charlotte
Charlotte is a natural Clairvoyant. She has a developed intuition and has been reading the Tarot for over 30 years and specializes in love and relationship issues. Charlotte has the psychic WOW factor and will give you extensive details surrounding answers to your problems and the ability to help you discover the best course of action to take. 
Call Charlotte quoting PIN 4005.
Weekly Love & Relationship Horoscope starting 6 May:
They say if we want respect, we have to command it. That's a bit of a harsh attitude, though. Whilst it's true in some ways that respect should be earned and not assumed, we all owe each other some level of respect automatically. I make this point because an issue could exist regarding how respected you are by someone close. Coming events could help this person to recognize how and why you're owed more than you've been receiving recently.
Monthly Love & Relationship Horoscope for May:
With Venus continuing to transit your 'broadening horizons' sector until the 24th, you and a loved one could be discussing or exploring matters related to education or travelling. If you're single, then someone from a different cultural background or connected with far away could make quite an impact on you. The period between the 9th and 13th could bring tension but also result in a long-term romantic agreement finally being reached. Best romantic days? 2nd, 16th and 25th Best romantic match? Virgo or Taurus
More Horoscopes:
General
Money & Finance
Career & Business