Virgo love & relationship horoscopes + psychic readings

Virgo
More Horoscopes:
General
Money & Finance
Career & Business
Daily Love & Relationship Horoscope for Friday 27 March: view Thursday or Saturday
Is it your love life that you would like to see improvement within - or might it be your 'love of life' that could do with an injection of optimism and energy? You're being given an opportunity to put your emotional or romantic life on a firmer, more meaningful and hopefully less stressful footing. All you need to do is take a small but courageous step in the right direction, and you will. How two people get on? It's important to discover the nature of the partnership you have created together. Look now.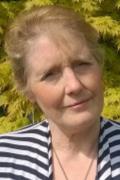 Call featured Psychic Grace
Grace is one of those Clairvoyant readers that you will want to speak to time and time again. Grace is a natural Clairvoyant who gives her clients peace of mind and real confidence in what their future holds. Grace will give you direct answers and will not generalize your situation. To have a future that you can believe in please give Grace a call. 
Call Grace quoting PIN 4259.
Weekly Love & Relationship Horoscope starting 27 March:
Freedom, in some way or on some level, is becoming an increasingly important need in your emotional life. The word doesn't necessarily imply forced detachment or the ending of a relationship. It refers to breathing space necessary for you to take stock and assess an area of your personal world. It refers also to the renewed need to confirm what you do and don't want from a relationship or one in particular. The cosmos is providing a helpful respite for you and during the coming week, you will likely find what has been tense or uncertain to be relaxed.
Monthly Love & Relationship Horoscope for March:
During March, it will likely become clear that a new level of communication in your emotional world is needed. Something within it is progressing and could see you feeling unnecessarily insecure or vulnerable as a result. A sense of pressure to comply – whether this involves new levels of intimacy or for a platonic relationship to become something more – could cause a problem or two and the way to resolve any issues that present themselves this month will be to speak openly and honestly about feelings and where lines get crossed - or drawn!
More Horoscopes:
General
Money & Finance
Career & Business