Virgo love & relationship horoscopes + psychic readings

Virgo
More Horoscopes:
General
Money & Finance
Career & Business
Daily Love & Relationship Horoscope for Saturday 13 February: view Friday or Sunday
You could find yourself focused more intently on relationship shortfalls or complications and assessing why certain scenarios continue to arise. Perhaps you're wanting too much your way? It's also possible you're setting sights too high in some way too and if this is to please a family member, then remember who has final say on what matters where your heart is concerned. Do you know how to identify the best time to make that important decision? Try for free.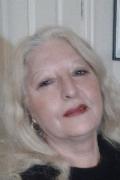 Call featured Psychic Tina
Tina is a Natural Psychic Clairvoyant who is also a very good Medium. Tina can do distant healing helping you feel more yourself. Tina uses her guides and angels to help guide you and give you the answers that you are seeking regarding any situation you may be facing. Tina can also use the Pendulum, Tarot and Angel cards if requested, to give a very indepth and detailed reading. Tinas readings will leave you with a zest for life and feeling content with yourself. 
Call Tina quoting PIN 4375.
Weekly Love & Relationship Horoscope starting 12 February:
If your emotional world has been the source of many questions recently, then time might well have arrived where you have no option other than to take a brave step forward and see what it brings. You can ponder and assess certain puzzling or frustrating scenarios indefinitely but what you appear to want is progress and to simply know where you stand with a particular person. This week brings a new level of clarity that promises to shed helpful and reassuring light on the matter.
Monthly Love & Relationship Horoscope for February:
The key to romantic fulfilment this month lies with your ability to change what you know is within your ability to change and accept what can't be changed. You have an opportunity to free yourself from unnerving or uncertain scenarios by either making a conscious decision to change what makes you unhappy or unfulfilled or learn to see how perfect something that appears imperfect between you and another really is. If forgiving and forgetting is needed, then be willing to do both. Best romantic days? 4th, 12th and 24th. Best romantic match? Capricorn or Leo
More Horoscopes:
General
Money & Finance
Career & Business