Virgo love & relationship horoscopes + psychic readings

Virgo
More Horoscopes:
General
Money & Finance
Career & Business
Daily Love & Relationship Horoscope for Monday 6 July: view Sunday or Tuesday
A friend or close companion could offer a helpful solution or advice where something regarding your love life is concerned. You might wonder what you've done or where you've gone wrong and someone can offer enlightenment that might be an eye-opener but can't be ignored or dismissed. Any sense of guilt or uncertainty will be short-lived. Find out about your horoscope, based on your time, date and place of birth, with our Personal Outlook reading, available for instant download.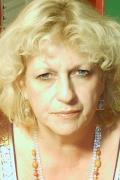 Call featured Psychic Charlotte
Charlotte is a natural Clairvoyant. She has a developed intuition and has been reading the Tarot for over 30 years and specializes in love and relationship issues. Charlotte has the psychic WOW factor and will give you extensive details surrounding answers to your problems and the ability to help you discover the best course of action to take. 
Call Charlotte quoting PIN 4005.
Weekly Love & Relationship Horoscope starting 3 July:
A process is commencing that can bring important and potentially far-reaching changes in your emotional world but as each of these presents themselves, you'll be in no doubt about the fact that what's unfolding is intended to help and strengthen relationships and possibly one in particular. It's time to see past certain illusions and even become aware and accepting of a loved one's flaws. Let developments this week confirm how illusion is being replaced with reality.
Monthly Love & Relationship Horoscope for July:
During July, it becomes clear 'playing it safe' or insisting upon staying in comfort zones are no longer options. Where your emotional world is concerned, you're encouraged to do two things. The first surrounds dropping a barrier. It's time for the real and a less-defensive you to make yourself known. The second surrounds willingness to take a risk with your heart. You will know this when it presents itself. Luck and protection are on offer if you can be less reticent or fearful. Best dates for romantic possibilities are the 17th, 19th and 29th. Best match: Leo or Capricorn
More Horoscopes:
General
Money & Finance
Career & Business