Virgo love & relationship horoscopes + psychic readings

Virgo
More Horoscopes:
General
Money & Finance
Career & Business
Daily Love & Relationship Horoscope for Thursday 30 July: view Wednesday or Friday
An option or opportunity presenting itself might appear to be an obvious choice but might this be because you've always seen it as that, lurking in the background? What might have seemed obvious or easily supportive some time ago might not be quite so appropriate now. Avoid drifting down the path of least resistance just because something or someone is right in front of you. Do you make the most of your creative talents? Learn what you're capable of. Try for free.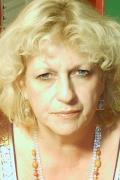 Call featured Psychic Charlotte
Charlotte is a natural Clairvoyant. She has a developed intuition and has been reading the Tarot for over 30 years and specializes in love and relationship issues. Charlotte has the psychic WOW factor and will give you extensive details surrounding answers to your problems and the ability to help you discover the best course of action to take. 
Call Charlotte quoting PIN 4005.
Weekly Love & Relationship Horoscope starting 24 July:
Venus's backward movement in your sign could coincide with a need to scrutinize much in your emotional world. You could find yourself wondering if you're attractive in the eyes of a certain person or what you have to offer in a relationship sense is what they're looking for. Fortunately, other aspects can help ensure this negative or counterproductive thinking doesn't last long. Soon, insecurities will wane but should they manifest this week, don't take them to heart.
Monthly Love & Relationship Horoscope for July:
During July, it becomes clear 'playing it safe' or insisting upon staying in comfort zones are no longer options. Where your emotional world is concerned, you're encouraged to do two things. The first surrounds dropping a barrier. It's time for the real and a less-defensive you to make yourself known. The second surrounds willingness to take a risk with your heart. You will know this when it presents itself. Luck and protection are on offer if you can be less reticent or fearful. Best dates for romantic possibilities are the 17th, 19th and 29th. Best match: Leo or Capricorn
More Horoscopes:
General
Money & Finance
Career & Business