Virgo love & relationship horoscopes + psychic readings
Virgo
More Horoscopes:
General
Money & Finance
Career & Business
Daily Love & Relationship Horoscope for Monday 25 July: view Sunday or Tuesday
The Moon in your love and romance sector links with transformative Pluto and the message here surrounds a perceived need on your part to retain control of what deserves to be let go of. It's also possible you're inclined to push and prod a process that's unfolding nice in its own way and time. Try to relax and accept that you'd be better off observing and going with the flow for now. Is love on the horizon? Find out if someone special is about to rappear on the scene.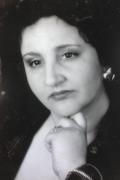 Call featured Psychic Irene
Irene is a gifted psychic, who also is very popular as a Medium. She can use Tarot if requested, but dont worry, she wont have to ask you many questions to establish what is going on around you. 
Call Irene quoting PIN 4087.
Weekly Love & Relationship Horoscope starting 22 July:
You're sending out intriguing vibes and could be surprised and delighted at attention you're receiving. Coming days could see at least one person determined to get to know the real you or learn more about your background or experiences. A travel plan could get the thumbs up from a loved one and you and someone close could be excited to draw up an itinerary together. Keep your eyes open for someone skilled with a camera or who has an amazing way with words.
Monthly Love & Relationship Horoscope for July:
July could see strong focus on communication where considerable effort could be made to ensure you and a loved one or someone special are on the same wavelength. In addition to good, old fashioned communication that doesn't involve phones or laptops, your desire for mental stimulation could be noticeably stronger, too. By the time of the Full Moon in your true love sector, a relationship that has had its day will no longer pose a problem – or a new one building in recent weeks could commence! Best romantic days? 13th, 22nd and 24th Best romantic match? Leo
More Horoscopes:
General
Money & Finance
Career & Business