Taurus love & relationship horoscopes + psychic readings
Taurus
More Horoscopes:
General
Money & Finance
Career & Business
Daily Love & Relationship Horoscope for Tuesday 21 February: view Monday or Wednesday
Expressing thoughts and feelings will have a greater, deeper and sweeter impact if your words don't have a 'let's get this out of the way' vibe to them. You might not see a need to apply sensitivity to conveying yourself, perhaps believing you've done and said it all before, but a tender moment deserves to be treated as such, rather than going through the motions mechanically! Facing challenging times ahead?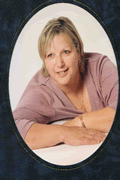 Call featured Psychic Gaile
Gaile is a fantastic Clairvoyant, Clairsentient, Clairaudient and Medium. Which means she can see, smell, feel and hear Spirit. She is honest, vibrant, and passionate to give you a fabulous reading. Gaile has helped many clients find a real sense of peace with loved ones that have passed over with her sensitivity and comforting nature. Gaile is also a well respected clairvoyant who really knows her stuff when dealing with relationship issues. 
Call Gaile quoting PIN 4250.
Weekly Love & Relationship Horoscope starting 17 February:
Something in your emotional world or within a close relationship is about to be consolidated and put on a firmer footing but don't ignore the level of influence you have to ensure this is done on your terms. You could be willing to give in to someone else's terms or demands and the message from the sky this week surrounds you progressing something in your love life in a way that suits you and makes you feel comfortable. If you sense pressure or urgency, ignore it.
Monthly Love & Relationship Horoscope for February:
With so much activity occurring in your solar sector of escapism and secrets, much related to your love life might be your own business and nobody else's or you and a loved one will succumb to an urge to draw the curtains and shut out the world. A Lunar Eclipse on the 10th highlights your need for emotional security and you could feel a need to make yourself a bit more vulnerable than you're used to in order to convey your deepest thoughts, feelings - and desires!
More Horoscopes:
General
Money & Finance
Career & Business