Taurus love & relationship horoscopes + psychic readings
Taurus
More Horoscopes:
General
Money & Finance
Career & Business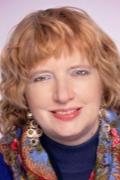 Call featured Psychic Laura May
Laura is a well known clairvoyant who clients have been trusting for years. Laura will be able to give you detailed information, month by month if you wish, about your future. Laura does not give general details; she is very specific. Laura is popular with clients that have difficult situations around them, as she will aim to provide you with a clearer mind to go forward. 
Call Laura May quoting PIN 4199.
Weekly Love & Relationship Horoscope starting 15 December:
It could become clear how a clever and quick solution is needed where you and a loved one managing money is concerned. Nipping a financial fiasco in the bud requires brutal honesty and willingness to recognize carelessness or lackadaisical attitudes toward spending. Fortunately, getting to grips with finances helps with firming up shared visions of fun and excitement waiting to commence in early 2018. If spending needs to be curtailed to make these happen, then so be it.
Monthly Love & Relationship Horoscope for December:
With Mars influencing partnerships and commitments, this could boost a passionate connection in wonderful ways or be the cause of tension. On the one hand, you could feel motivated to increase your efforts to take a relationship into new, and deeper territory. On the other hand, it might be time to bring into the open a tense issue swept under the carpet and you'll be unconcerned about how forceful or confrontational any exchanges become. Either way, what has remained dormant or concealed is about to be addressed - with passion and conviction!
More Horoscopes:
General
Money & Finance
Career & Business