Taurus love & relationship horoscopes + psychic readings
Taurus
More Horoscopes:
General
Money & Finance
Career & Business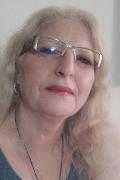 Call featured Psychic Tina
Tina is a Natural Psychic Clairvoyant who is also a very good Medium. Tina can do distant healing helping you feel more yourself. Tina uses her guides and angels to help guide you and give you the answers that you are seeking regarding any situation you may be facing. Tina can also use the Pendulum, Tarot and Angel cards if requested, to give a very indepth and detailed reading. Tinas readings will leave you with a zest for life and feeling content with yourself. 
Call Tina quoting PIN 4375.
Weekly Love & Relationship Horoscope starting 24 March:
The dictionary definition of 'relationship' states 'ways in which two or more people or things are connected, or the state of being connected.' This week could see you looking closely at your 'state of connection' and you might believe it to be an imbalanced one. The future of one alliance is about to be dictated by a change you're keen to bring to this imbalance. A Jupiter links with Pluto, it might be time to reveal how and where you feel you're giving more than you're receiving.
Monthly Love & Relationship Horoscope for March:
Much cosmic activity is occurring in your solar sector of seclusion and mystery which could see you either withdrawing to take stock of your emotional world or keeping affairs of the heart to yourself, believing time isn't yet right to make any announcements. The same sector governs spirituality and Venus' influence could encourage a deeper, almost spiritual bond between you and a certain person. However, it will be the Full Moon in your true love sector on the 12th that brings closure to one chapter of your love life and the beginning of another.
More Horoscopes:
General
Money & Finance
Career & Business