Taurus love & relationship horoscopes + psychic readings
Taurus
More Horoscopes:
General
Money & Finance
Career & Business
Daily Love & Relationship Horoscope for Saturday 24 June: view Friday or Sunday
There's very like a simple explanation for what's bothering or concerning you regarding a loved one or potential partner. The worst thing you can do is allow a matter to continue circling your mind and grow in size with each minute it's kept to yourself. If there's something you feel you must ask someone close, then ask. What's bothering you will only grow in intensity otherwise. How you fall in love, stay in love and what do you look for in a lover and 'soul mate'?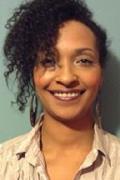 Call featured Psychic Tinisha
Tinisha is a natural Clairvoyant and Psychic. She also specialises in Mediumship. She is honest and straight talking and will always tell you the truth. 
Call Tinisha quoting PIN 4168.
Weekly Love & Relationship Horoscope starting 23 June:
Something needs nipping in the bud this week and whether you're a single or attached Taurean, a matter relating to your emotional world or a close partnership needs addressing. This surrounds accepting certain boundaries and, if attached, putting in place an understanding of where something goes from here. If you sense you're wise to agree on a plan or strategy from outset, then you're right. Whatever gets put in place or agreed now will ensure problems are reduced significantly in the future,
Monthly Love & Relationship Horoscope for June:
Having Venus in your sign this month makes coming weeks extra special where love and romance are concerned. Whether this involves embarking upon a new relationship or consolidating an existing one, a greater sense of harmony, comfort and closeness will be evident. A noticeable feeling of youthfulness will attract others to you and if there's one special person you want to be closer with, then seeking out places relating to the arts can be integral to a bond deepening!
More Horoscopes:
General
Money & Finance
Career & Business