Taurus love & relationship horoscopes + psychic readings

Taurus
More Horoscopes:
General
Money & Finance
Career & Business
Daily Love & Relationship Horoscope for Saturday 29 August: view Friday or Sunday
Focusing on the past might provide comfort or reassurance but opportunities in the present superbly connected to the future cannot be ignored, either. You could feel inclined to 'play it safe' by bettering a romantic Devil you know but if you're willing to look closely at potential that exists romantically in the present, you could see more than one reason to take a calculated risk or two. How do you know the best time to make important decisions? Find out how!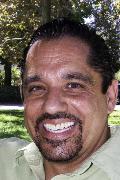 Call featured Psychic Mike Muratore
Mike is a gifted psychic and tarot reader, His no-nonsense, practical approach to spiritual guidance helps his clients solve problems, attain goals, and reach a higher level of happiness in their lives. Because of his unique approach, he works with many professionals who would not usually consult a psychic. Mikes reading style is clairvoyance and tarot.  
Call Mike Muratore quoting PIN 6150.
Weekly Love & Relationship Horoscope starting 28 August:
If you're not seeing how a relationship matter that has been as confusing as it has been draining is behind you, then you will soon. Something in your emotional world has shifted and this has brought a level of freedom that might not be as evident as it should be because of proverbial dust that has yet to settle. In more than one way, a new era has commenced where affairs of the heart are concerned and the coming week should bring proof and reassurance surrounding this.
Monthly Love & Relationship Horoscope for August:
Much of August could see you focusing intently on what doesn't 'make sense' in your emotional world. In many ways, that's a good thing. What makes sense can continue as it is while you focus attention and effort on making progress with what appears confusing or intangible. During coming weeks, you'll not only make sense of what has had a question mark hanging over it for some time, you'll see a very clear and easy way to gain control of what you have felt powerless against. Best romantic days? August 3rd, 22nd and 29th. Best match? Taurus or Virgo
More Horoscopes:
General
Money & Finance
Career & Business