Taurus love & relationship horoscopes + psychic readings

Taurus
More Horoscopes:
General
Money & Finance
Career & Business
Daily Love & Relationship Horoscope for Saturday 25 April: view Friday or Sunday
It's not just Venus, planet of love that is on her way to your communication sector, returning in just 13 days time, but over the coming months a parade of planets will move through. This is set to coincide with major relationship developments, but already you're able to get a jump on this, with support today to give your emotional responses a voice and start bringing the barriers down. How do you make the most of romantic opportunities? Get a Forecaster to find out. Try for free.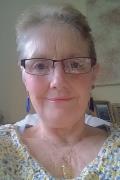 Call featured Psychic Grace
Grace is one of those Clairvoyant readers that you will want to speak to time and time again. Grace is a natural Clairvoyant who gives her clients peace of mind and real confidence in what their future holds. Grace will give you direct answers and will not generalize your situation. To have a future that you can believe in please give Grace a call. 
Call Grace quoting PIN 4259.
Weekly Love & Relationship Horoscope starting 24 April:
In your emotional world, you might need to assert yourself or be less conciliatory. In other words, time has come for you to not give in so easily or be quite so willing to placate certain others - or someone in particular. If you're willing to boost your confidence levels and invest just a bit more effort to make a point, then you are likely to be both surprised and delighted at how supported you really are. Let developments this week help with boosting what needs boosting.
Monthly Love & Relationship Horoscope for April:
As April commences, restriction surrounding a romantic involvement could result in a decision that the relationship is more hassle than it's worth. As keen as you and another might be to take things to a new and exciting level, reasons why it isn't feasible could become clear. From the 11th, and perhaps as a result of realization that a fresh start is needed in your emotional world, Venus will boost your confidence and make clearer what you want and need from relationships. Mercury in your sign will help also with speaking your mind clearly and making joint decisions.
More Horoscopes:
General
Money & Finance
Career & Business