Taurus love & relationship horoscopes + psychic readings
Taurus
More Horoscopes:
General
Money & Finance
Career & Business
Daily Love & Relationship Horoscope for Saturday 28 May: view Friday or Sunday
Venus's placement in your second house of money and material possessions could encourage you to place unnecessary focus on your material worth or believe what you might contribute to a relationship materially is something a loved one or potential partner is assessing. This couldn't be further from the truth. Resist any temptation to bring money into any romantic discussions now. What it would be like if and when you become more involved?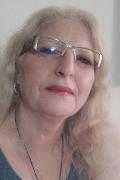 Call featured Psychic Tina
Tina is a Natural Psychic Clairvoyant who is also a very good Medium. Tina can do distant healing helping you feel more yourself. Tina uses her guides and angels to help guide you and give you the answers that you are seeking regarding any situation you may be facing. Tina can also use the Pendulum, Tarot and Angel cards if requested, to give a very indepth and detailed reading. Tinas readings will leave you with a zest for life and feeling content with yourself. 
Call Tina quoting PIN 4375.
Weekly Love & Relationship Horoscope starting 27 May:
As one of three Earth signs, you recognize the need for stability and some level of predictability in your world. You lean toward what's conventional and traditional rather than what's regarded as unorthodox. I make this point because your sign plays a part in the Grand Trine this week and this could encourage you to adopt a more tried and trusted attitude toward relationships. If you were considering taking a risk with your heart, that idea could be shelved for a while.
Monthly Love & Relationship Horoscope for May:
With Venus spending much of this month in your sign, affairs of the heart will continue to receive a helpful boost. Your powers of attraction remain high so if you're a single Bull, make the most May. It's the New Moon in your sign on the 6th that heralds a brief period where your romantic prospects go off the scale. If you've been waiting to choose the right time to introduce a change to your emotional world or take a relationship to a new level, then time couldn't be better to do both. Best romantic days? 3rd, 14th and 21st Best romantic match? Virgo
More Horoscopes:
General
Money & Finance
Career & Business