Taurus love & relationship horoscopes + psychic readings

Taurus
More Horoscopes:
General
Money & Finance
Career & Business
Daily Love & Relationship Horoscope for Friday 6 March: view Thursday or Saturday
If you're experiencing any doubt where a partnership or potential relationship matter is concerned, then avoid any tendency to take immediate action. You could inadvertently make matters more complex through being impetuous when adopting a more relaxed and patient attitude will bring better results by far. Leave an issue alone to sort itself out. It will. Is this the year to find love? Or will you let it pass you by? Make sure you don't miss any important opportunities, check your Love Life Forecast.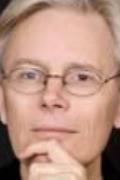 Call featured Psychic Martyn
Martyn is a experienced psychic reader. For 25 years he has amazed clients with his skills.Above all he is a very good psychic and clairvoyant and can touch on past lives. He tunes in quickly and predicts the future. He can use the tarot, the runes and dream analysis,and is an expert with angel cards. 
Call Martyn quoting PIN 7405.
Weekly Love & Relationship Horoscope starting 6 March:
Once again, we see you adopting an 'attack is the best form of defense' strategy in your emotional life. What emerges this week could be a by-product of what occurred last week and if you felt you had a point to defend at that time, then the coming week could see you making even more of an effort to convey it – and in no uncertain terms! Coming developments will give you plenty to think about and this could surround the viability of a partnership's future.
Monthly Love & Relationship Horoscope for March:
If you feel confused or frustrated as March commences, then tension is likely to build until mid-month when a chance to speak from the heart presents itself. Passions could be running high so keep your cool and ensure whatever passion is released is of the enjoyable variety. A Full Moon in your true love sector and Venus's entry into Taurus will alter your attitudes toward relationships or one in particular. Your attraction powers and confidence will be soaring and one particular delightful encounter promises to make the end of March very memorable for all the right reasons.
More Horoscopes:
General
Money & Finance
Career & Business