Taurus love & relationship horoscopes + psychic readings

Taurus
More Horoscopes:
General
Money & Finance
Career & Business
Daily Love & Relationship Horoscope for Thursday 30 July: view Wednesday or Friday
Much could be clearer in your emotional world as willingness on your part to look more closely at what you want and don't want becomes stronger, and this could see you being unintentionally demanding where a loved one or love interest is concerned. There's a right and wrong way to find out certain bits of information from them and being seen as interrogative isn't one of them. Do you know how to successfully plan ahead? Try your own free Forecaster.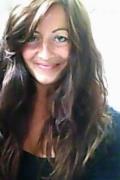 Call featured Psychic Anisa
Anisa specialises in clairsentience, mentoring and spiritual guidance. She is intuitive, direct and works from the heart. She loves to connect with people and help guide them towards their truth and a happier now. She will focus in on the vibration of what is going on around you and will aim to help you find balance, self empowerment and inner strength. If you feel that you would like to connect with her for a one to one please give her a call. 
Call Anisa quoting PIN 4149.
Weekly Love & Relationship Horoscope starting 24 July:
In some ways, the process that commences this week is similar to a catapult pulled back before being released. Before certain romantic plans or aspirations can be realized, you appear to have loose ends to tie up or unresolved issues to address. It's time to look closely at what – or who – has been holding you back and put in place new strategies to ensure you're where you need to be to benefit from delightful - and potentially pivotal - developments coming your way very soon.
Monthly Love & Relationship Horoscope for July:
July will be a month of highs and lows on the romantic front but be aware of how pivotal all you experience during coming weeks will be. Facts or feelings that have been ignored are being brought into the open for assessing or discussing and even those which doesn't inspire or motivate you can bring a surprising and delightful result. New opportunities beckon and any difficulties experienced will surround practicality of how best to seize them – and when! Best dates for romantic possibilities are the 11th, 18th and 21st. Best match: Taurus or Aries
More Horoscopes:
General
Money & Finance
Career & Business