Taurus love & relationship horoscopes + psychic readings

Taurus
More Horoscopes:
General
Money & Finance
Career & Business
Daily Love & Relationship Horoscope for Thursday 11 February: view Wednesday or Friday
Your judgment of a situation in your emotional world could be regarded as 'extreme' and you could believe a seemingly extreme situation requires extreme measures. Be aware of your limitations. There's no need to go to great lengths to prove a point or yourself. Relax and accept a softer and more supportive response will be much more beneficial to you and someone close. Are you and your lover meant for each other? Discover how astrologically compatible you both actually are!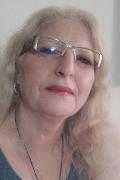 Call featured Psychic Tina
Tina is a Natural Psychic Clairvoyant who is also a very good Medium. Tina can do distant healing helping you feel more yourself. Tina uses her guides and angels to help guide you and give you the answers that you are seeking regarding any situation you may be facing. Tina can also use the Pendulum, Tarot and Angel cards if requested, to give a very indepth and detailed reading. Tinas readings will leave you with a zest for life and feeling content with yourself. 
Call Tina quoting PIN 4375.
Weekly Love & Relationship Horoscope starting 5 February:
If duties or responsibilities cause you to believe there's no time in your hectic diary for fun and romance, then clearly something needs to shift. But, what if you're the one saying no such time is available when the reality is different? The sky speaks this week of self-protection on your part or the creation of a comfort zone that protects you from involving yourself over and above what you deem acceptable. With a bit more trust and faith, a helpful and necessary crack will appear.
Monthly Love & Relationship Horoscope for February:
This month, two things need to be harnessed by you where affairs of the heart are concerned. The first is patience. The second is optimism. A delightful and heartwarming development is working its way to you. It needs time to manifest and a need for time brings a need for patience. Optimism is needed to help you to identify what or whom you truly need by your side. Ensure it plays a part in decisions made this month and coming weeks should prove both delightful and pivotal. Best romantic days? 6th, 12th and 25th. Best romantic match? Cancer and Virgo
More Horoscopes:
General
Money & Finance
Career & Business