Taurus love & relationship horoscopes + psychic readings
Taurus
More Horoscopes:
General
Money & Finance
Career & Business
Daily Love & Relationship Horoscope for Friday 26 August: view Thursday or Saturday
This week, you could be aware of an urge to pursue a course of action hastily to see what a result might be. Where something or someone connected with your love life is concerned, a desire to take action and hang the consequences to see what happens could be strong. If the need to take a risk is strong, then something wonderful can result from doing so, provided desire to bring about one particular change doesn't cause something or someone to be lost in the process. What's the true potential of your relationship? Find out what your lover wants and needs from you. Try for free!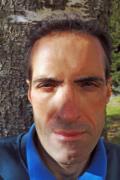 Call featured Psychic Alexander
Alexander loves to help clients find a solution to situations so that they can move forward and feel secure that the choices they have made are positive. He is a psychic clairvoyant, specialising in love and relationships as well as career progression. He is also trained to use angel cards. 
Call Alexander quoting PIN 4163.
Weekly Love & Relationship Horoscope starting 26 August:
Mercury's link with Venus this week occurs in your fifth house of love, romance and sense of adventure. To be able to seize and maximize the numerous opportunities for all of the above, your confidence levels are going to need a boost and that's what this aspect intends to do for you. A greater sense of comfort and harmony is replacing what might have felt uneasy or uncertain in your love life and this will bring a delightful chance to strengthen a particular bond.
Monthly Love & Relationship Horoscope for August:
With the influence of Jupiter, Mercury and Venus in your love, romance and risk-taking sector, you can expect a month to remember where affairs of the heart are concerned – and for all the right reasons! Coming weeks offer more than one opportunity to express your romanticism and, if it's of interest, make more than one sexual fantasy a reality. This is a time to experiment and be guided by your sense of adventure. Do so and falling in love is a very distinct possibility. Best romantic days? 5th, 9th and 15th Best match? Virgo or Libra
More Horoscopes:
General
Money & Finance
Career & Business