Taurus love & relationship horoscopes + psychic readings

Taurus
More Horoscopes:
General
Money & Finance
Career & Business
Daily Love & Relationship Horoscope for Friday 6 May: view Thursday or Saturday
There could be much fluctuation involving what you want from your love life or a particular person. One minute, you're convinced you want X and then find yourself believing Y is a more attractive option. This uncertainty could continue for a while longer yet but it does have helpful benefits. Chopping and changing your mind will eventually result in one option being 'the one'. Can you really make important decisions based on what the planets have in store?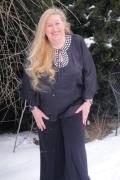 Call featured Psychic Goldey
Goldey aims to bring clarity where there is confusion, hope where there is worry, happiness where there has been sadness. Goldey is clairaudient, which means she senses a great deal from your voice, as well as clairvoyant and clairsentient but Astrology is Goldeys forte. In order to get the most out of your reading with Goldey you should have dates and times at the ready. Goldey can bring you real insight. 
Call Goldey quoting PIN 4439.
Weekly Love & Relationship Horoscope starting 6 May:
Venus's link to Pluto implies your attention is being drawn toward a fact that must be faced. You can choose to ignore it but be assured that you'll need to give it attention soon. When this happens, it will be a very positive development and likely surrounds you facing a fact in your emotional world or a close partnership that has caused you to pretend you're comfortable with it. It's time to lay cards on the table and bring a welcomed sense of freedom within your love life.
Monthly Love & Relationship Horoscope for May:
With Venus spending much of this month in your sign, affairs of the heart will continue to receive a helpful boost. Your powers of attraction remain high so if you're a single Bull, make the most May. It's the New Moon in your sign on the 6th that heralds a brief period where your romantic prospects go off the scale. If you've been waiting to choose the right time to introduce a change to your emotional world or take a relationship to a new level, then time couldn't be better to do both. Best romantic days? 3rd, 14th and 21st Best romantic match? Virgo
More Horoscopes:
General
Money & Finance
Career & Business