Taurus love & relationship horoscopes + psychic readings

Taurus
More Horoscopes:
General
Money & Finance
Career & Business
Daily Love & Relationship Horoscope for Sunday 1 February: view Saturday or Monday
The strategy behind problem solving is a relatively simple one, regardless of how 'big' we perceive our problem to be. We recognize what we are dealing with is an obstacle, not a problem. We determine how it came to be. We then focus on what we need to have happen to solve it and set about making it happen. That's it. The reason some problems appear insurmountable is because we fall down at one of those three steps. What you are dealing with now in your emotional life really is a very solve-able and surmountable obstacle. See it as such. What are the circumstances that lead to change and personal fulfilment? discover more with a personal Forecaster.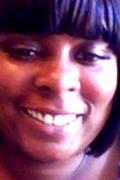 Call featured Psychic Vanessa
Vanessa will amaze you in the first five mins of your reading with what she is able to tell you. Vanessa is a natural clairvoyant who never fails to deliver what each of her clients want. For a chance to get past any confusion you are facing, preventing you to move forward and progress, Vanessa really is the reader for you. Vanessa specializes in relationship and all emotional issues. 
Call Vanessa quoting PIN 4254.
Weekly Love & Relationship Horoscope starting 30 January:
We all have, to some extent, an ability to 'read' other people. Some are transparent when it comes to exposing thoughts and feelings, others can be skilled at conveying the very opposite of what they're feeling. If we all had an impressive track record of interpreting others' thoughts and feelings, then life would be infinitely simpler but we don't always get it right because others don't assist us to get in right. This week, your reluctance to wear your heart on your sleeve or keenness to opt for a 'safe option' in your personal world could be misinterpreted by someone. If you're 'playing it cool', then do so in measured doses. If you're opting to 'play it safe', then let this week's Full Moon wane before reassessing the situation.
Monthly Love & Relationship Horoscope for February:
During February, it will become increasingly clearer that an issue in your personal world cannot remain ignored any longer. For some time, a particular truth has been waving at you or tapping you on the shoulder persistently but, for reasons known only to yourself, you've chosen to ignore it. During coming weeks, it will become evident that a particular fact needs facing and that more time cannot be allowed for a situation to manifest that you believe might be more to your liking or appropriate. The cosmos isn't trying to be unhelpful or awkward. It is trying to help you to free yourself from a restrictive situation and free yourself to be able to pursue something or someone that promises more freedom and fulfillment.
More Horoscopes:
General
Money & Finance
Career & Business