Taurus love & relationship horoscopes + psychic readings

Taurus
More Horoscopes:
General
Money & Finance
Career & Business
Daily Love & Relationship Horoscope for Tuesday 7 July: view Monday or Wednesday
You probably believe you know what you like and like what you know but delightful progress can be made in your personal world if you're prepared to loosen a boundary or two. Be receptive to what or who differs from what or whom you'd normally consider. The saying about judging books by covers comes to mind now, so lose a set-in-stone attitude toward sticking to what's familiar. Do you fully understand your relationship? Try a free Star Lovers.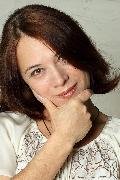 Call featured Psychic Margaret Ann
Margaret has worked as a Psychic Medium for over 30 years. Margaret is compassionate and values her gifts a great deal. She will work hard to get to the the heart of the matter and bring you enlightenment. Margaret connects very well to Relationship matters, giving you the insight you need to make those all important decisions in love. 
Call Margaret Ann quoting PIN 4452.
Weekly Love & Relationship Horoscope starting 3 July:
From now until September, focus is on stabilizing and creating a stronger sense of security where affairs of the heart are concerned. The coming week is no exception and it could become clear where you are holding back or refusing to drop a barrier or even a fear, you should start looking more closely at why certain insecurities exist. Making yourself only slightly vulnerable can bring a helpful and delightful development in your emotional world now.
Monthly Love & Relationship Horoscope for July:
July will be a month of highs and lows on the romantic front but be aware of how pivotal all you experience during coming weeks will be. Facts or feelings that have been ignored are being brought into the open for assessing or discussing and even those which doesn't inspire or motivate you can bring a surprising and delightful result. New opportunities beckon and any difficulties experienced will surround practicality of how best to seize them – and when! Best dates for romantic possibilities are the 11th, 18th and 21st. Best match: Taurus or Aries
More Horoscopes:
General
Money & Finance
Career & Business