Taurus love & relationship horoscopes + psychic readings
Taurus
More Horoscopes:
General
Money & Finance
Career & Business
Daily Love & Relationship Horoscope for Wednesday 18 January: view Tuesday or Thursday
Adopting a very positive attitude or philosophy toward love and relationships can only boost your chances of finding true love or strengthening a special bond. Hopefully, you've recognized how assessing and analyzing your love life past can only offer limited help in the present and for the future. If you're feeling stronger and braver, then that's a sure sign you've let go of past demons. How do you improve your lovemaking skills? Discover how you can!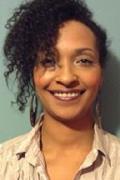 Call featured Psychic Tinisha
Tinisha is a natural Clairvoyant and Psychic. She also specialises in Mediumship. She is honest and straight talking and will always tell you the truth. 
Call Tinisha quoting PIN 4168.
Weekly Love & Relationship Horoscope starting 13 January:
In your relationship world, it's possible you have only 'scratched the surface' in some way. It might have suited you to do so, too. Perhaps, you've wanted a certain bond to remain at a certain level because it offers you a feeling of stability or control for it to be so. This week, it could occur to you that a greater depth of love, admiration and affection are on offer if only you're willing to allow a bond to deepen, just a little bit more. It might be time to finally lower a barrier.
Monthly Love & Relationship Horoscope for January:
With Venus exerting a delightful influence in your friends and social sector, if you're a single Bull looking for love, then this is a month to get out, mingle and connect. A friendship could become something more or a friend could play Cupid on your behalf. If you're an attached Taurean and want to show off a new flame, then he or she will be accepted warmly by your circle of friends. It's also possible one cherished romantic aspiration becomes real during coming weeks. Best match? Virgo or Leo
More Horoscopes:
General
Money & Finance
Career & Business