Taurus horoscopes + psychic readings
Taurus
More Horoscopes:
Money & Finance
Love & Relationship
Career & Business
Daily Horoscope for Monday 18 December: view Sunday or Tuesday
Your optimism and enthusiasm are contagious through believing wholeheartedly in dreams coming true. This could be due to you identifying 'best case scenarios' with what your heart is set on. It's as if you're able to take one tiny seed of a thought and feel so confident about its potential that rapid and impressive grown is inevitable. A powerful thought holds much potential, but it will take more than thought to make it real. Action needs to be the next stage of a thought process. What are your real talents, creative skills and financial abilities?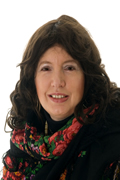 Call featured Psychic Laura May
Laura is a well known clairvoyant who clients have been trusting for years. Laura will be able to give you detailed information, month by month if you wish, about your future. Laura does not give general details; she is very specific. Laura is popular with clients that have difficult situations around them, as she will aim to provide you with a clearer mind to go forward. 
Call Laura May quoting PIN 4199.
Weekly Horoscope starting 15 December:
You might be aware of what's changing in an area of your world but might also feel disillusioned about how 'far-reaching' that change is. You want something bigger, grander, noisier or that spells out clearly what you need to do to adapt to it. From this week and until 2020, you'll be increasingly encouraged to think bigger, bolder and more ambitiously. It's time to get serious about one or two aspirations that have appeared to be too much hard work until now.
Monthly Horoscope for December:
The urge to take a bold or controversial step could be strong this month. However, hasty actions have consequences so be prepared to put right whatever goes awry through being impetuous. This is a time when you start to probe a bit more deeply within yourself for answers. Being honest about what you're doing with your life and where certain present situations or arrangements will be in the future brings interesting revelations. The desire to push progress in more than one area will make it difficult for someone close to keep up with you. Be prepared to stop and give them a chance to catch up with you before embarking again on your steadfast journey.
More Horoscopes:
Money & Finance
Love & Relationship
Career & Business
2017 Forecaster
See how you benefit from a Forecaster report, find out what's coming up in the days ahead.
Get My 2017 Forecast