Taurus horoscopes + psychic readings
Taurus
More Horoscopes:
Money & Finance
Love & Relationship
Career & Business
Daily Horoscope for Wednesday 18 January: view Tuesday or Thursday
Something you appear to be undertaking or embarking upon appears to be a 'means to an end'. In other words, it's a necessary step where achieving something grander is concerned. It is, however, a very helpful step. Get it out of the way and you'll have a very solid foundation to build a grander plan upon. That's why you should feel inspired and motivated about what it requires from you. It's not the tedious or unhelpful distraction to a bigger goal that it appears to be. Do you have a successful relationship? Discover exactly what attracts a partner and helps them remain interested.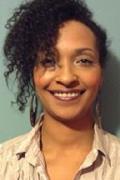 Call featured Psychic Tinisha
Tinisha is a natural Clairvoyant and Psychic. She also specialises in Mediumship. She is honest and straight talking and will always tell you the truth. 
Call Tinisha quoting PIN 4168.
Weekly Horoscope starting 13 January:
An aspiration you hold close to your heart might need more input and support from certain others than you thought it might. That shouldn't pose a problem or cause you to reassess the importance or viability of what you appear keen to make happen. This week, try to be receptive to assistance the sky insists is on offer to you. More than one person wants to see you succeed and if you accept support on offer, then a helpful and timely stride in the right direction can be taken.
Monthly Horoscope for January:
Much of what you're likely to deal with will be intensely personal to you and you might choose to distance yourself from anyone or anything that distracts you from resolving a personal issue that got delayed at the end of 2016. Keeping your distance might also prove helpful in terms of ensuring you don't get drawn into a sensitive scenario affecting someone else more than you. You're not as obliged to involve yourself with their problem as you're led to believe you are.
More Horoscopes:
Money & Finance
Love & Relationship
Career & Business
2017 Forecaster
See how you benefit from a Forecaster report, find out what's coming up in the days ahead.
Get My 2017 Forecast