Taurus horoscopes + psychic readings

Taurus
More Horoscopes:
Money & Finance
Love & Relationship
Career & Business
Daily Horoscope for Friday 6 May: view Thursday or Saturday
Positive action is going to require positive thinking. If you want a positive result, then negativity cannot be allowed to creep in and disrupt an otherwise stable and productive process. We know it's always much easier to advise others to be upbeat, positive and enthusiastic but it does appear a particular process needs you to be all of the above if it is to stand a chance of success. Prove that you have faith in a positive desired outcome and you'll stand every chance of attaining it. Discover important opportunities personal to you in the coming 12 months.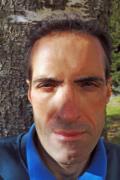 Call featured Psychic Alexander
Alexander loves to help clients find a solution to situations so that they can move forward and feel secure that the choices they have made are positive. He is a psychic clairvoyant, specialising in love and relationships as well as career progression. He is also trained to use angel cards. 
Call Alexander quoting PIN 4163.
Weekly Horoscope starting 6 May:
This week brings the Transit of Mercury in your sign. These occur relatively frequently but the fact this year's Transit is occurring in your sign is very auspicious. The interesting thing about such celestial events is they have tendency to bring out into the open what has been concealed. This, we know, usually has more benefits than disbenefits. From this week and during coming weeks, prepare for a revelation followed by delight at finally knowing where you stand in a particular way.
Monthly Horoscope for May:
Powerful developments will put you in a stronger, more confident and more comfortable position through knowledge gained in a particular area. As you become more familiar with a situation or arrangement and able to see within it what was unseen previously, you'll become aware of the stronger and advantageous position this puts you in. See what the Transit of Mercury in your sign brings to light. Then, be willing to consider how best to use information - and power - it will bring.
More Horoscopes:
Money & Finance
Love & Relationship
Career & Business