Taurus horoscopes + psychic readings
Taurus
More Horoscopes:
Money & Finance
Love & Relationship
Career & Business
Daily Horoscope for Thursday 17 August: view Wednesday or Friday
Hindsight is playing a big part in you wishing you'd done something differently recently. You pursued a certain plan with no real expectations, probably to see what a bit of effort might have brought you. Can you honestly say you're disappointed with what resulted from that tiny bit of effort? You have something to be proud of, even if a result fell considerably short of what you wanted. Soon, you'll be able to draw upon experience gained to create something better. Have you an upcoming important decision to make? Use Predictor to help.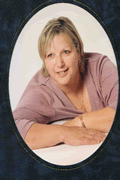 Call featured Psychic Gaile
Gaile is a fantastic Clairvoyant, Clairsentient, Clairaudient and Medium. Which means she can see, smell, feel and hear Spirit. She is honest, vibrant, and passionate to give you a fabulous reading. Gaile has helped many clients find a real sense of peace with loved ones that have passed over with her sensitivity and comforting nature. Gaile is also a well respected clairvoyant who really knows her stuff when dealing with relationship issues. 
Call Gaile quoting PIN 4250.
Weekly Horoscope starting 11 August:
We resent being pushed to take action but, when we look back at what we were pressured to do, it often becomes clear that we probably wouldn't have taken action otherwise. That's something you could become aware of this week. A situation or arrangement that might have been a source of frustration and confusion that pushed you to take certain action could reveal itself to have been a blessing in disguise. Accept the stronger position you're in now as a result of having done so.
Monthly Horoscope for August:
Uncertainty you might have felt recently where career progress is concerned looks set to be replaced by a major confidence boost around the Full Moon Lunar Eclipse on the 7th. You appear to have an ability or talent sought-after by at least one individual or organization. Professional progress might be connected with changes to your home, and it's possible many Taureans will be relocating to take up a new job role. If you're determined to stay put, then you can expect one surprising and pleasing domestic development around the 21st.
More Horoscopes:
Money & Finance
Love & Relationship
Career & Business
2017 Forecaster
See how you benefit from a Forecaster report, find out what's coming up in the days ahead.
Get My 2017 Forecast