Taurus horoscopes + psychic readings

Taurus
More Horoscopes:
Money & Finance
Love & Relationship
Career & Business
Daily Horoscope for Tuesday 21 April: view Monday or Wednesday
History is full of individuals who set off to pursue a quest, not really having a clue about where they ought to start. They started at the very beginning, at a place that felt like it was the best place to begin and set off in a particular direction from there. We do the same regularly where certain problems are concerned. We identify the problem but are often unsure where the best place to look for a solution might be. A solution you seek now is practically under your nose. Facing challenging times ahead? Try personal Predictor for free.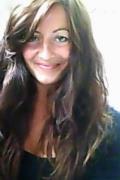 Call featured Psychic Anisa
Anisa specialises in clairsentience, mentoring and spiritual guidance. She is intuitive, direct and works from the heart. She loves to connect with people and help guide them towards their truth and a happier now. She will focus in on the vibration of what is going on around you and will aim to help you find balance, self empowerment and inner strength. If you feel that you would like to connect with her for a one to one please give her a call. 
Call Anisa quoting PIN 4149.
Weekly Horoscope starting 17 April:
Imagine, if you will, the sound of a drumroll. The distinctive sound always instils a sense of excitement and intrigue or, depending on what it precedes, a sense of nervousness. Something, somehow, in an area of your world is about to be revealed. The New Moon in the area of your chart associated with secrecy and privacy will see to that and a new way of dealing with whatever you've chosen to keep under wraps, lock and key is about to present itself. With this, will come a boost to your confidence and a renewed sense of enthusiasm.
Monthly Horoscope for April:
Enthusiasm, we know, is infectious. When we're exuberant, we find others want to be part of our passion or energy. There are times though when we are oblivious to how passionate or energetic we become and this can be misinterpreted by others as us being heavy handed or forceful. Mars is bringing passion and energy to all areas of your world this month. This makes you prone to being more commanding, convincing, dynamic and forcible than what you and others are used to. Less effort might actually be required from you to get a result this month.
More Horoscopes:
Money & Finance
Love & Relationship
Career & Business