Taurus horoscopes + psychic readings

Taurus
More Horoscopes:
Money & Finance
Love & Relationship
Career & Business
Daily Horoscope for Friday 27 February: view Thursday or Saturday
Because nature has a strong dislike of vacuums, it is often quick to fill them. Where space gets created in our world, a process soon commences to fill it. Such processes might take time but they exist and are always effective eventually. Where a certain space exists in your world now, you could be inclined to take the initiative to ensure it doesn't remain a void for very long. Curb your impatience. You're very well looked after and don't need to take action in ways you might believe is necessary. Coming events will confirm this. Use your own personal forecaster to make important plans. Try seven days ahead for free.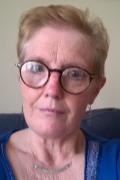 Call featured Psychic Grace
Grace is one of those Clairvoyant readers that you will want to speak to time and time again. Grace is a natural Clairvoyant who gives her clients peace of mind and real confidence in what their future holds. Grace will give you direct answers and will not generalize your situation. To have a future that you can believe in please give Grace a call. 
Call Grace quoting PIN 4259.
Weekly Horoscope starting 27 February:
Do you feel able to rise to a challenge? The word 'rise' is an interesting one. It implies a need to make yourself bigger or puff your chest out in such a way that makes clear you're not fearful of what is being asked of you. In many ways, you're now in a position to start tackling various tasks and challenges that, not so long ago, fazed you. New-found confidence now has the added bonus of effort you're now willing to make. A week where progress becomes possible is on offer.
Monthly Horoscope for February:
What is meant by the saying 'wake up and smell the coffee'? The words imply a need to pay closer attention to what's happening in an area of life and February definitely brings a need on your part to face a particular truth that has been conveniently swept under a carpet for some time. Yet, there is also a popular saying about stopping to smell roses. This suggests we ought to make more of an effort to appreciate the beauty of life. In between smelling coffee and roses, coming weeks are bound to bring realization that a fact not only needs to be faced, but also holds great potential for enjoyment, fulfilment and happiness. All you need to do is look beyond whatever has so far prevented you from seeing that.
More Horoscopes:
Money & Finance
Love & Relationship
Career & Business