Taurus horoscopes + psychic readings
Taurus
More Horoscopes:
Money & Finance
Love & Relationship
Career & Business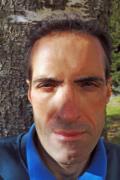 Call featured Psychic Alexander
Alexander loves to help clients find a solution to situations so that they can move forward and feel secure that the choices they have made are positive. He is a psychic clairvoyant, specialising in love and relationships as well as career progression. He is also trained to use angel cards. 
Call Alexander quoting PIN 4163.
Weekly Horoscope starting 29 July:
Some of the best ideas are arrived at by two people who believe they have a definitive idea and choose to bounce them off each other until a final, definitive idea is found. This process can take some time, especially if both sides believe their idea doesn't need to be looked at from different angles and improved. This week, be willing to be flexible and to accept that an idea or your view of looking at a situation can be improved if it is allowed to be combined with someone else's!
Monthly Horoscope for July:
It could become clear throughout July how pressure is coming your way from two particular sources. The first surrounds pressure you're putting on yourself. You're setting some high expectations for yourself. The second could surround difficulty in terms of your efforts to match someone else's expectations of you. Tension might increase before it dissipates but, when it does, a strong sense of optimism and confidence will replace any uncertainty or pessimism.
More Horoscopes:
Money & Finance
Love & Relationship
Career & Business
2016 Forecaster
See how you benefit from a Forecaster report, find out what's coming up in the days ahead.
Get My 2016 Forecast