Taurus horoscopes + psychic readings

Taurus
More Horoscopes:
Money & Finance
Love & Relationship
Career & Business
Daily Horoscope for Tuesday 4 August: view Monday or Wednesday
Many times during our lifetimes we're appreciative of situations that, at first, felt uncomfortable or daunting. We see very positive developments as setbacks and resent them at first. Eventually, it becomes clear to us that, had X not happened, we wouldn't be in the delightful position of Y. Soon, you will have a valid reason to be appreciative of what you had been dismissive or even fearful of. Allow coming developments to confirm how strong a position you are now in. Identify the best moment for that important decision. Try for free.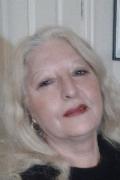 Call featured Psychic Tina
Tina is a Natural Psychic Clairvoyant who is also a very good Medium. Tina can do distant healing helping you feel more yourself. Tina uses her guides and angels to help guide you and give you the answers that you are seeking regarding any situation you may be facing. Tina can also use the Pendulum, Tarot and Angel cards if requested, to give a very indepth and detailed reading. Tinas readings will leave you with a zest for life and feeling content with yourself. 
Call Tina quoting PIN 4375.
Weekly Horoscope starting 31 July:
Once again, we see you with more than one choice available and a need to whittle these down to what you believe suits you best. The most appropriate course of action or opportunity is likely standing heads above others but it might not be quite so easy to recognize what needs discarding or dismissing from what needs considering. One particular opportunity presenting itself now could become more of a focal point this week. With this, you might have found what you're looking for.
Monthly Horoscope for August:
Is it possible to buy 'one size fits all' clothing? Maybe, people aren't as keen to wear tight clothing as they once were. There might be perceived disbenefits to something altering its shape to fit our own. Actually, something similar is occurring in your world this month. Instead of you adapting to a particular situation, it's about to adapt to you. Where you have struggled to make progress in some way, progress is about to find you. Give it a chance to adapt in the way it needs to.
More Horoscopes:
Money & Finance
Love & Relationship
Career & Business