Taurus horoscopes + psychic readings
Taurus
More Horoscopes:
Money & Finance
Love & Relationship
Career & Business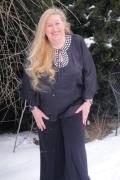 Call featured Psychic Goldey
Goldey aims to bring clarity where there is confusion, hope where there is worry, happiness where there has been sadness. Goldey is clairaudient, which means she senses a great deal from your voice, as well as clairvoyant and clairsentient but Astrology is Goldeys forte. In order to get the most out of your reading with Goldey you should have dates and times at the ready. Goldey can bring you real insight. 
Call Goldey quoting PIN 4439.
Weekly Horoscope starting 19 August:
Several artists have had hits with a 1939 song made famous by Ella Fitzgerald called, 'T'aint What You Do (It's The Way That You Do It).' If you can't keep the song in the forefront of your mind this week, then focus on the title. A demand or obligation might not be filling you with inspiration and motivation. Yet, benefits exist if you can summon necessary levels of motivation and enthusiasm. It's the way you tackle an issue in a positive way that will make light work of it.
Monthly Horoscope for August:
Speed limits in rural areas exist for good reasons. We might prefer driving at speeds allowed on major roads but accept enforced limits in a different environment. As much as you might have grown used to or comfortable with speed at which something is unfolding in an area of your world, coming weeks could require you to slow down in order to see clearly what's occurring. Don't see this as a need to lower an expectation. It's necessary to truly appreciate something you have.
More Horoscopes:
Money & Finance
Love & Relationship
Career & Business
2016 Forecaster
See how you benefit from a Forecaster report, find out what's coming up in the days ahead.
Get My 2016 Forecast