Taurus horoscopes + psychic readings
Taurus
More Horoscopes:
Money & Finance
Love & Relationship
Career & Business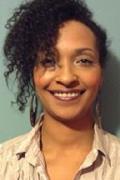 Call featured Psychic Tinisha
Tinisha is a natural Clairvoyant and Psychic. She also specialises in Mediumship. She is honest and straight talking and will always tell you the truth. 
Call Tinisha quoting PIN 4168.
Weekly Horoscope starting 23 June:
The coming week could bring a helpful and timely need to assess what motivates and inspires you about a certain situation, involvement or arrangement and what makes you cautious or even fearful of it. It's as if you're afraid to seize a wonderful opportunity through being fearful of what – or who – you'll gain from doing so. In a way that might feel safe, you're allowing the 'chase' to be more appealing than the 'catch'. Your heart knows precisely what your next move must be. This week, listen to its message.
Monthly Horoscope for June:
If you've felt ignored or your input hasn't mattered to certain individuals recently, then coming weeks can change that. If there have been any negotiations you've delayed, then the period from the 4th until the 20th is perfect for stating your case. However, the biggest news surrounds Venus's arrival in your sign from the 6th until the 4th of July. Your powers of attraction will be boosted so use them wisely, especially if a new relationship is a possibility. Any changes to your wardrobe or appearance will be heavenly!
More Horoscopes:
Money & Finance
Love & Relationship
Career & Business
2017 Forecaster
See how you benefit from a Forecaster report, find out what's coming up in the days ahead.
Get My 2017 Forecast