Taurus horoscopes + psychic readings

Taurus
More Horoscopes:
Money & Finance
Love & Relationship
Career & Business
Daily Horoscope for Saturday 4 July: view Friday or Sunday
Sometimes, the 'pick me up' we all need takes the form of knowing we've made a right decision. It can also result from seeing how a series of serendipitous events are working very much in our favor. Where you might have felt a sense of trepidation or uncertainty, you look set to have a very good reason to believe you nothing to feel anxious about. Support you need in more than one way is being offered to you now. All you need to do is be willing to accept it and what it can do. Is there a certain person you want to be closer to? Find out more about them and how astrologically compatible you are. Try for free.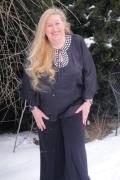 Call featured Psychic Goldey
Goldey aims to bring clarity where there is confusion, hope where there is worry, happiness where there has been sadness. Goldey is clairaudient, which means she senses a great deal from your voice, as well as clairvoyant and clairsentient but Astrology is Goldeys forte. In order to get the most out of your reading with Goldey you should have dates and times at the ready. Goldey can bring you real insight. 
Call Goldey quoting PIN 4439.
Weekly Horoscope starting 3 July:
A new level of power, control and possibly even authority are on offer to you now. You might be aware how much of each you have at your disposal but in the same way a student wizard might be wary or cautious about waving a magic wand for fear of what they might unleash, you could be feeling wary or cautious about wielding your power now. This week, it becomes clear what is within your power to make happen. Have faith in the fact that you cannot fail to use it wisely.
Monthly Horoscope for July:
Anyone emerging from an audience watching a magic show shouting, 'I can see how this trick is done!' isn't going to win popularity prizes with the magician or audience. When we see through facades, we score brownie points sometimes but not always. Some people don't want magic compromised through seeing the reality within a situation. This month, however, you bring a new level of magic into your world by seeing the reality of a situation that affects you and you alone.
More Horoscopes:
Money & Finance
Love & Relationship
Career & Business