Taurus horoscopes + psychic readings
Taurus
More Horoscopes:
Money & Finance
Love & Relationship
Career & Business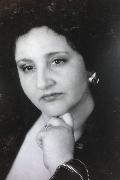 Call featured Psychic Irene
Irene is a gifted psychic, who also is very popular as a Medium. She can use Tarot if requested, but dont worry, she wont have to ask you many questions to establish what is going on around you. 
Call Irene quoting PIN 4087.
Weekly Horoscope starting 24 June:
It is possible to get 'too much of a good thing' and events this week could make clear how you're overstretching yourself. They could also highlight how you're overindulging in some way and possibly spreading yourself too thinly by taking on too much. As Venus links with Neptune this week, a boost to your bank balance is imminent and comfort can be drawn from seeing a plan close to your heart come to fruition. Just try to keep a tight rein on taking on too much, too soon.
Monthly Horoscope for June:
Circumstances during June could cause you to consider 'playing it safe' or resisting entering unknown territory in some way. Bettering a certain Devil you know might have its benefits but, as June progresses, it could become clear a risk needs to be taken. One reason why you might have resisted doing so previously surrounds being unsure if you really want to deal with change that would inevitably accompany it. This month, it's time to summon courage and take that step.
More Horoscopes:
Money & Finance
Love & Relationship
Career & Business
2016 Forecaster
See how you benefit from a Forecaster report, find out what's coming up in the days ahead.
Get My 2016 Forecast