Taurus horoscopes + psychic readings

Taurus
More Horoscopes:
Money & Finance
Love & Relationship
Career & Business
Daily Horoscope for Tuesday 1 December: view Monday or Wednesday
A day comprises 24 hours and, admittedly, we sleep for around a third of that time. So, that leaves around 16 hours that we have available to us to enjoy the wonder and magic that each day offers. If you're of the opinion your days are devoid of both, then you can expect to see for yourself very soon how much can happen in one day, especially when luck plays a part in things. A less than desirable situation can and will be turned around very quickly, to your delight. What are the circumstances that lead to change and personal fulfilment? Discover more with a personal Forecaster.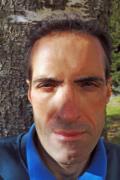 Call featured Psychic Alexander
Alexander loves to help clients find a solution to situations so that they can move forward and feel secure that the choices they have made are positive. He is a psychic clairvoyant, specialising in love and relationships as well as career progression. He is also trained to use angel cards. 
Call Alexander quoting PIN 4163.
Weekly Horoscope starting 27 November:
This week, Venus moves into your opposite sign. Is this good news? Much depends on how important you believe levels of comfort and understanding are needed where your relationships or commitment to certain others are concerned. Venus provides peace and love on one hand while her presence in Scorpio could see her focusing intently on lessening or averting a crisis. From this week, a long-lasting and more than satisfactory result can be achieved or agreed.
Monthly Horoscope for December:
We grow used to burdens we carry. We carry some for entire lifetimes because we believe they exist for valid reasons. We believe we adopted the right attitude in the past by adhering to a certain point of view, even if we secretly knew it wasn't appropriate then and discover it isn't appropriate for our present or future. December sees you being released from a belief that no longer holds any relevance. It's time to let go of an attitude that has held you back for too long.
More Horoscopes:
Money & Finance
Love & Relationship
Career & Business