Taurus horoscopes + psychic readings

Taurus
More Horoscopes:
Money & Finance
Love & Relationship
Career & Business
Daily Horoscope for Thursday 28 May: view Wednesday or Friday
We struggle sometimes with getting the balance right between speaking and listening. It's a concept many salespeople fail to grasp. They believe it is essential to bombard us with features and benefits of their products and take little interest in establishing exactly what our needs are. It is through listening that a sales or any persuasive process is made much easier. It is by listening that you stand the greatest chance of persuading someone in some way now. What is the underlying ambition that drives your career? A Career Analysis will help you disover your true career path.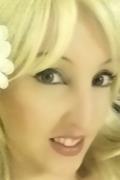 Call featured Psychic Alexx
Alexx is a Natural Psychic Medium. She is fun, loving, caring and kind. She has many years experience helping people find their path and passing on messages from loved ones. She is a gentle soul and will aim to leave you feeling happy and positive about your future. If you are open to hearing what you need to hear please give her a try. 
Call Alexx quoting PIN 4157.
Weekly Horoscope starting 22 May:
A sense of pressure you've been aware has been increasing lately will probably increase further. This is, despite possible appearances to the contrary, good news. I fully understand why you might be of the opinion that the very last thing you want to experience is more pressure where you've been aware pressure has been mounting but, as the coming week will likely prove, there's a reason to smile and feel quietly optimistic about what is unfolding now, even if it appears chaotic or senseless. Patience shown and effort made this week will be rewarded. You'll see.
Monthly Horoscope for May:
Perhaps, one day, someone will invent the 25 or 26-hour day. Maybe, that would remove urgency from all we believe we don't have enough time to fulfil. As May commences, you could believe time isn't on your side in ways you wish it was. With 'this' commitment needing honoring and 'that' obligation needing fulfilling, you could, at first, see the coming month as one that involves only meeting crucial deadlines that benefit everyone but you. As May unfolds, expect to see how you're the one benefiting– and how more flexibility exists in some ways than you thought it did!
More Horoscopes:
Money & Finance
Love & Relationship
Career & Business