Taurus horoscopes + psychic readings
Taurus
More Horoscopes:
Money & Finance
Love & Relationship
Career & Business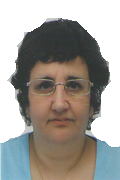 Call featured Psychic Irene
Irene is a gifted psychic, who also is very popular as a Medium. She can use Tarot if requested, but dont worry, she wont have to ask you many questions to establish what is going on around you. 
Call Irene quoting PIN 4087.
Weekly Horoscope starting 21 October:
This week, Venus forms a helpful link with Saturn. This speaks of a much-needed boost to your confidence and this has strong implications in terms of what you're about to be in a position to make happen. What you need to guard against is the use of 'extreme measures' to do so. You're benefiting now from having 'pushed your luck' in the past. You don't need to find a 'new' solution. You just need to channel your confidence into believing an existing plan will work – and it will!
Monthly Horoscope for October:
The cosmos appears determined to help you showcase your talents and this could be evident from as early on as the 11th when you might receive confirmation of how extensive your audience is. What you have to offer is much more far-reaching than you believed it to be. As the month draws to a close, you could be tempted to take a brave step to formalize - or deepen - a certain commitment. This could be a time to take one involvement a delightful step further.
More Horoscopes:
Money & Finance
Love & Relationship
Career & Business
2016 Forecaster
See how you benefit from a Forecaster report, find out what's coming up in the days ahead.
Get My 2016 Forecast