Taurus horoscopes + psychic readings
Taurus
More Horoscopes:
Money & Finance
Love & Relationship
Career & Business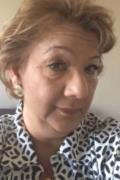 Call featured Psychic Molly
I have over 35 years experience specializing in all aspects revolving around love especially. I also specialise in career, finances and past life regression. I look forward to helping guide you through the hardships of life. Let me use my gifts by blending their inspiration and life experiences to create a well-rounded guidance that concentrates on self-discovery and interpersonal relationships. It is my goal to help you access information about your life, relationships, and career issues in a way that is most meaningful to you When working with me. That is why it is important for us to keep working together. I enjoy my callers by helping others to live a life of emotional peace and harmony. I look forward to connecting with you.  
Call Molly quoting PIN 4146.
Weekly Horoscope starting 20 May:
The sky speaks of a challenge you must rise to. It's likely to require as much effort and attention as you can give to it. A change needs to be introduced and, once instigated, a certain process will move quite quickly. Imagine yourself sat on a rollercoaster waiting for it to begin moving. Once it does, you have little option other than to see the process to completion. Any fear or reservations will soon become thrilling and exciting. You could actually end up enjoying the ride!
Monthly Horoscope for May:
Powerful developments will put you in a stronger, more confident and more comfortable position through knowledge gained in a particular area. As you become more familiar with a situation or arrangement and able to see within it what was unseen previously, you'll become aware of the stronger and advantageous position this puts you in. See what the Transit of Mercury in your sign brings to light. Then, be willing to consider how best to use information - and power - it will bring.
More Horoscopes:
Money & Finance
Love & Relationship
Career & Business
2016 Forecaster
See how you benefit from a Forecaster report, find out what's coming up in the days ahead.
Get My 2016 Forecast