Taurus horoscopes + psychic readings
Taurus
More Horoscopes:
Money & Finance
Love & Relationship
Career & Business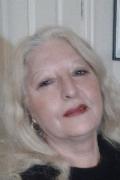 Call featured Psychic Tina
Tina is a Natural Psychic Clairvoyant who is also a very good Medium. Tina can do distant healing helping you feel more yourself. Tina uses her guides and angels to help guide you and give you the answers that you are seeking regarding any situation you may be facing. Tina can also use the Pendulum, Tarot and Angel cards if requested, to give a very indepth and detailed reading. Tinas readings will leave you with a zest for life and feeling content with yourself. 
Call Tina quoting PIN 4375.
Weekly Horoscope starting 24 March:
The coming week brings a link between Mars in your sign and Saturn. A question this combination will encourage you to ask yourself is: how much are you willing to tolerate now? Note emphasis on 'now'. Fortunately, your tolerance limits are being supported which is likely to come in handy. However, you know there's a right and wrong way to react to a certain situation. By adopting a 'keep calm' strategy, you can achieve much more than what the alternative offers!
Monthly Horoscope for March:
Venus embarks upon her annual retrograde motion until mid-April which could encourage too much time spent reflecting on the past. Mars then enters your sign and this can be as helpful as it is frustrating, given that Mars is pushing you to take action you could be disinclined to take. Whether it's more money in your bank account, more love in your life or both, you can have it all if you can see how a seemingly small advantage can be turned into an extremely positive gain. All that needed is willingness to be a little more creative.
More Horoscopes:
Money & Finance
Love & Relationship
Career & Business
2017 Forecaster
See how you benefit from a Forecaster report, find out what's coming up in the days ahead.
Get My 2017 Forecast