Taurus horoscopes + psychic readings

Taurus
More Horoscopes:
Money & Finance
Love & Relationship
Career & Business
Daily Horoscope for Wednesday 10 February: view Tuesday or Thursday
We don't think twice about the need to discard items we've outgrown. Choosing to discard items often has much to do with knowing newer, upgraded and potentially more helpful items can be acquired somehow, somewhere. There are also times when we find ourselves aware of what we've outgrown and discover we need to ring a few changes. That's precisely what's occurring in your world now. Be prepared to make some space for what's coming. Find true relationship success, how does your parttner really respond to you?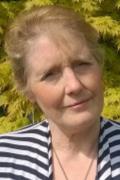 Call featured Psychic Grace
Grace is one of those Clairvoyant readers that you will want to speak to time and time again. Grace is a natural Clairvoyant who gives her clients peace of mind and real confidence in what their future holds. Grace will give you direct answers and will not generalize your situation. To have a future that you can believe in please give Grace a call. 
Call Grace quoting PIN 4259.
Weekly Horoscope starting 5 February:
Passion and confidence are and always will be attractive qualities in anyone. The coming week though could see you assessing what or whom you're being so passionate or confident toward. Are you expressing passion in a positive way or might it be attached to a dubious or unsubstantiated idea? Coming events could encourage you to assess your enthusiasm levels, simply to determine if you're pursuing a particular idea or plan too hastily.
Monthly Horoscope for February:
This month, you could feel tempted to take drastic action to achieve a result. We all do this from time to time. We believe it's better to give 110% effort in the belief we'll achieve more than if we gave 100%. A plan or ambition is clearly important to you but guard against going overboard in the Effort Department. This advice isn't to encourage you to be lazy or complacent. It is intended to help you recognize the level of effort that is required and why investing more is unnecessary.
More Horoscopes:
Money & Finance
Love & Relationship
Career & Business