Taurus horoscopes + psychic readings

Taurus
More Horoscopes:
Money & Finance
Love & Relationship
Career & Business
Daily Horoscope for Thursday 27 August: view Wednesday or Friday
Back in 1973, Jim Croce sang about wishing he could 'save time in a bottle'. He sang about how there never seemed to be enough time to do the things he wanted to do. Few of us, if we're honest, would want to live forever. The cons outweigh the pros where that idea is concerned. We do, however, wish we could maximize our time in some ways, sometimes. In some way now, the cosmos is granting you a bit more time where you felt time was running out. You can relax. Do you have a successful relationship? Discover exactly what attracts a partner and helps them remain interested.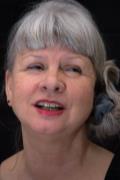 Call featured Psychic Erris
Erris is an experienced Clairvoyant who is also amazing at reading the Tarot and using it for your benefit, if requested. Erris can look at all areas of life so is always popular when clients are looking for a general reading. If you have questions about your love life or work situation then you will get all the answers you need from Erris. 
Call Erris quoting PIN 4297.
Weekly Horoscope starting 21 August:
In an area of your world, you probably feel as if you're being pushed to take a risk and might also feel as if this is time sensitive. In other words, there could be a 'now or never' feeling to what's unfolding and, in many ways, you're right. Can you not feel something wonderful is teetering on the brink of falling into place in a most wonderful way? You are being encouraged to take a risk this week but can do so in the knowledge your timing is perfect and you are very well protected.
Monthly Horoscope for August:
Is it possible to buy 'one size fits all' clothing? Maybe, people aren't as keen to wear tight clothing as they once were. There might be perceived disbenefits to something altering its shape to fit our own. Actually, something similar is occurring in your world this month. Instead of you adapting to a particular situation, it's about to adapt to you. Where you have struggled to make progress in some way, progress is about to find you. Give it a chance to adapt in the way it needs to.
More Horoscopes:
Money & Finance
Love & Relationship
Career & Business