Taurus horoscopes + psychic readings

Taurus
More Horoscopes:
Money & Finance
Love & Relationship
Career & Business
Daily Horoscope for Thursday 29 January: view Wednesday or Friday
A stranger is a friend we haven't met yet. We can go lifetimes without making contact with certain individuals and can also find ourselves strangely and strongly drawn to others. In an area of your world now there exists a need on your part to cross a line you might feel guarded against crossing that will take you in realms of new and unexplored territory where new friends and alliances are concerned. You have something to offer them. They are keen to show you what they can offer you. So, make the effort to reduce the number of strangers in your world. How two people get on? It's important to discover the nature of the partnership you have created together. Look now.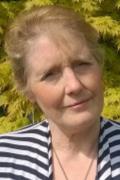 Call featured Psychic Grace
Grace is one of those Clairvoyant readers that you will want to speak to time and time again. Grace is a natural Clairvoyant who gives her clients peace of mind and real confidence in what their future holds. Grace will give you direct answers and will not generalize your situation. To have a future that you can believe in please give Grace a call. 
Call Grace quoting PIN 4259.
Weekly Horoscope starting 23 January:
There are times when we are best placed to make happen what we need to make happen without input, assistance or intervention from others and that's fine. If we're as focused as we believe ourselves to be and confident of our abilities, then there's no reason why we can't singlehandedly bring about a desired and amazing result. The message from the sky to you this week surrounds taking sole control of reins in some way and undertaking to make something happen on your own. You know how much a result means to you. This week, you finally start to make it happen.
Monthly Horoscope for January:
Saturn, the planet of restriction among many other things, has recently departed your opposite sign of Scorpio where it has resided since 2012. Regardless of what Scorpio represents in your personal chart, you have grown used to a particular restriction and a need to learn several harsh lessons. Whilst this influence is temporary and won't be fully removed until later in 2015, you are undoubtedly enjoying respite from an annoying and frustrating influence that has held you back in more than one way. Coming weeks will reveal how freed you are from something you have felt a forced obligation toward. This month, you can – and deserve to – relax and set your sights on what is possible without being held back or delayed in ways you're used to.
More Horoscopes:
Money & Finance
Love & Relationship
Career & Business