Scorpio love & relationship horoscopes + psychic readings
Scorpio
More Horoscopes:
General
Money & Finance
Career & Business
Daily Love & Relationship Horoscope for Wednesday 29 March: view Tuesday or Thursday
Your passionate mood could cause you to shirk a responsibility you know needs focus and attention. Getting caught up in romantic reverie is wonderful but if it means someone gets let down because of your delightful distractions, then you'll have explaining to do. If duty is calling, then make the effort to get done what needs doing. The evening bodes well for quiet, shared time without any distractions. How can you improve your relationship skills? Try Soul Mates for free.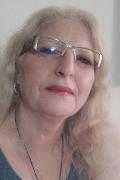 Call featured Psychic Tina
Tina is a Natural Psychic Clairvoyant who is also a very good Medium. Tina can do distant healing helping you feel more yourself. Tina uses her guides and angels to help guide you and give you the answers that you are seeking regarding any situation you may be facing. Tina can also use the Pendulum, Tarot and Angel cards if requested, to give a very indepth and detailed reading. Tinas readings will leave you with a zest for life and feeling content with yourself. 
Call Tina quoting PIN 4375.
Weekly Love & Relationship Horoscope starting 24 March:
The combined power of thought can make amazing things happen but are we as equally aware of what the combined power of two hearts can achieve? That's something the cosmos is tantalizing you with this week. What might you and someone close achieve if you 'joined forces' in some way? As Mars in your opposite sign links with Neptune in your true love sector, allow any discussions about collaborating with a loved one to be pursued!
Monthly Love & Relationship Horoscope for March:
Love life emphasis falls squarely on your solar sector of 'service to others' and you could focus too intently on all you have done and do for someone special but feel unappreciated for. Try to be less critical or obsessed with wanting praise or recognition for your efforts. Someone close has every intention of making clear how grateful and appreciative they are., A Full Moon in your networking sector means you might have to fend off a few admirers but if there's one person you want to appear irresistible to, then you'll have all the charm and charisma to make it happen.
More Horoscopes:
General
Money & Finance
Career & Business