Scorpio love & relationship horoscopes + psychic readings
Scorpio
More Horoscopes:
General
Money & Finance
Career & Business
Daily Love & Relationship Horoscope for Thursday 17 August: view Wednesday or Friday
Regardless of what might appear confusing or challenging in your emotional world at this time, you know you're sticking rigidly to what's honest and authentic. This could be precisely what's needed to bring you and a loved one closer together to overcome an issue affecting you both, possibly financial. A combination of mutual honesty and collaboration can help you tackle and resolve what needs attention now. How do you relate to people around you? Your personality and unique potential revealed.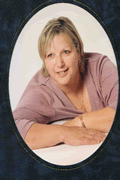 Call featured Psychic Gaile
Gaile is a fantastic Clairvoyant, Clairsentient, Clairaudient and Medium. Which means she can see, smell, feel and hear Spirit. She is honest, vibrant, and passionate to give you a fabulous reading. Gaile has helped many clients find a real sense of peace with loved ones that have passed over with her sensitivity and comforting nature. Gaile is also a well respected clairvoyant who really knows her stuff when dealing with relationship issues. 
Call Gaile quoting PIN 4250.
Weekly Love & Relationship Horoscope starting 11 August:
A loved one could be keen to offer support in a way you and they know you need it – but will you accept it? Pride could get in the way of you accepting what you're inclined to reject or refuse. As much as you might want to be the captain of your own destiny and resolve something single-handedly, be willing to be more receptive to help on offer. You could end up making a bigger issue out of something that simply doesn't deserve it.
Monthly Love & Relationship Horoscope for August:
You and the object of your affections could deepen your bond in amazing ways this month by adopting a shared 'ask not what your lover can do for you, ask what you can do for your lover' attitude and approach to your relationship. It's by no means impossible for your relationship to become stronger metaphysically; moving from being delightful on a physical level to deeper on a spiritual level. Career pursuits could become increasingly important to you as the month progresses – and you couldn't want more support than what a loved one can offer!
More Horoscopes:
General
Money & Finance
Career & Business