Scorpio love & relationship horoscopes + psychic readings
Scorpio
More Horoscopes:
General
Money & Finance
Career & Business
Daily Love & Relationship Horoscope for Tuesday 21 February: view Monday or Wednesday
As exciting as being motivated by a romantic fantasy might be, you'll likely find yourself brought down to Earth as it becomes clear common sense and practicality will need to play a more integral part in your plans. Whether this involves accepting a certain financial truth or accepting a restriction beyond your control, a calm and measured approach will prove to be essential. Understand your relationship from each persons' point of view.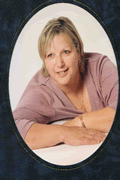 Call featured Psychic Gaile
Gaile is a fantastic Clairvoyant, Clairsentient, Clairaudient and Medium. Which means she can see, smell, feel and hear Spirit. She is honest, vibrant, and passionate to give you a fabulous reading. Gaile has helped many clients find a real sense of peace with loved ones that have passed over with her sensitivity and comforting nature. Gaile is also a well respected clairvoyant who really knows her stuff when dealing with relationship issues. 
Call Gaile quoting PIN 4250.
Weekly Love & Relationship Horoscope starting 17 February:
Mercury's supportive link to Chiron in your solar sector of true love can be integral to progress in your emotional world. This might take the form of an idea that encourages you to improve a less than desirable situation. It could also help your words to carry much support that can bring you and someone closer together. Much depends on how willing you are to learn from the past and move on it from it. Putting a past issue to rest might be precisely what someone else wants, too.
Monthly Love & Relationship Horoscope for February:
Your solar sector of work and routines is busy with Venus joining Mars early in the month. Having planets of love and passion in your day-to-day sector bodes extremely well for an office romance or love to be found anywhere connected with health, such as a fitness center or even a doctor's waiting room. It's the Solar Eclipse in your true love sector on the 26th that can really make your head swoon and heart beat faster. A soul mate could be close than you think.
More Horoscopes:
General
Money & Finance
Career & Business