Scorpio love & relationship horoscopes + psychic readings
Scorpio
More Horoscopes:
General
Money & Finance
Career & Business
Daily Love & Relationship Horoscope for Saturday 24 June: view Friday or Sunday
You might feel satisfied and content on one level with what's transpiring in your emotional world but your desire to experience something deeper could encourage you to take hasty, impulsive action. If this is done only to 'test the water' or with a view to confirming exactly where you stand with a certain person, then you could end up wishing you'd let developments unfold in their own way. How to stay in love and find Relationship Success?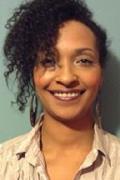 Call featured Psychic Tinisha
Tinisha is a natural Clairvoyant and Psychic. She also specialises in Mediumship. She is honest and straight talking and will always tell you the truth. 
Call Tinisha quoting PIN 4168.
Weekly Love & Relationship Horoscope starting 23 June:
Plenty of mental stimulation is on offer this week, regardless of your relationship status. Single Scorpions could enjoy a meeting of minds, particularly in environments that facilitate discussions around a shared, common interest. Attached Scorpios could be tempted to adopt an unorthodox approach to something that's normally handled in a safe, traditional way – and a love one will be delighted with your unusual or spontaneous thinking!
Monthly Love & Relationship Horoscope for June:
You have love planet Venus influencing your closest relationships and one in particular can benefit in a delightful way from what Venus has in store. There can be a real sense of bonding, perhaps involving you and the object of your affections working more as a team than you've done recently. A greater sense of collaboration and trust is permeating your emotional world and if you've felt isolated or detached from a loved one recently, then that's about to change dramatically.
More Horoscopes:
General
Money & Finance
Career & Business