Scorpio love & relationship horoscopes + psychic readings
Scorpio
More Horoscopes:
General
Money & Finance
Career & Business
Daily Love & Relationship Horoscope for Wednesday 18 January: view Tuesday or Thursday
Try not to equate a need or feeling that something in your emotional world or a close relationship requiring a closer look or reassessing as a warning sign. You could discover more than one revelation where improvements can be made – and this includes a bit of self-healing, especially if something from your romantic past is preventing you from embracing all on offer in the present. Do you know how to develop your lovemaking skills?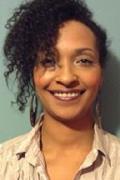 Call featured Psychic Tinisha
Tinisha is a natural Clairvoyant and Psychic. She also specialises in Mediumship. She is honest and straight talking and will always tell you the truth. 
Call Tinisha quoting PIN 4168.
Weekly Love & Relationship Horoscope starting 13 January:
Your solar fifth house of love, romance and risk-taking is activated in a big way this week and any tension experienced will likely be short-lived as some tender and heartwarming developments override it. Venus in this sector offers some delightful, soothing vibes and don't rule out a bond deepening in either a spiritual or artistic way, possibly both! A supportive Mars/Chiron link can also bring healing to your emotional sphere if you're willing to show willingness to instigate it.
Monthly Love & Relationship Horoscope for January:
Venus's move into your true love sector on the 3rd offers so many romantic opportunities until early February, regardless of your relationship status. A Piscean spiritual influence could help a budding or existing relationship to develop stronger and deeper spiritual qualities and you to explore and make use of your creative and imaginative abilities. Anything done in a musical or artistic sense to convey feelings could have fantastic results. Best match? Gemini or Cancer
More Horoscopes:
General
Money & Finance
Career & Business