Scorpio love & relationship horoscopes + psychic readings
Scorpio
More Horoscopes:
General
Money & Finance
Career & Business
Daily Love & Relationship Horoscope for Monday 18 December: view Sunday or Tuesday
Your Scorpion intuition is usually spot on, but feeling extra sensitive could make you oblivious to some otherwise clear vibes or signals coming from a certain person. Don't let a minor misunderstanding turn into a major tiff because of this. Seeing a love life scenario unclearly makes it difficult to take the next, necessary step in a love relationship. Avoid focusing on the negatives because a positive shift in attitude can transform a connection delightfully. How do you know the best time to make important decisions? Find out how!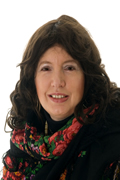 Call featured Psychic Laura May
Laura is a well known clairvoyant who clients have been trusting for years. Laura will be able to give you detailed information, month by month if you wish, about your future. Laura does not give general details; she is very specific. Laura is popular with clients that have difficult situations around them, as she will aim to provide you with a clearer mind to go forward. 
Call Laura May quoting PIN 4199.
Weekly Love & Relationship Horoscope starting 15 December:
If you need your faith restored in how suddenly magical moments can occur with affairs of the heart, then coming events could confirm this. Whether you're showcasing your imaginative talents or enjoying someone else's, love can be found or strengthened in creative or artistic settings. A stronger sense of feeling loved, wanted, appreciated and respected boosts your willingness to reciprocate all of the above – creating a delightful circle of receiving and giving.
Monthly Love & Relationship Horoscope for December:
Mars' arrival in your sign from the 9th until the 26th of January boosts your passion power and charisma. You might struggle to suppress passionate energy or a significantly increased libido! From the 19th, Saturn influences thought processes and communication until December 2020. From this month, you could become increasingly aware of how more effort is required to convey yourself, and this will prove problematic at times with affairs of the heart. However, the period of cautious communication is intended to be helpful. It could be clear by the end of the month how making an effort to slow down and consider carefully your message of love brings surprising benefits.
More Horoscopes:
General
Money & Finance
Career & Business