Sagittarius love & relationship horoscopes + psychic readings
Sagittarius
More Horoscopes:
General
Money & Finance
Career & Business
Daily Love & Relationship Horoscope for Thursday 17 August: view Wednesday or Friday
Try not to allow a sense of optimism to become overridden by doubts or insecurities. Maintaining a positive attitude is crucial if you're to be receptive to delightful romantic opportunities coming your way – and to send a clear message to a loved one or potential partner that you're able to smile and remain upbeat when the going gets tough. Don't underestimate the sexy quality that conveys! How do you relate to people around you? Your personality and unique potential revealed.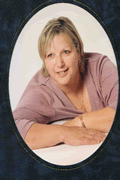 Call featured Psychic Gaile
Gaile is a fantastic Clairvoyant, Clairsentient, Clairaudient and Medium. Which means she can see, smell, feel and hear Spirit. She is honest, vibrant, and passionate to give you a fabulous reading. Gaile has helped many clients find a real sense of peace with loved ones that have passed over with her sensitivity and comforting nature. Gaile is also a well respected clairvoyant who really knows her stuff when dealing with relationship issues. 
Call Gaile quoting PIN 4250.
Weekly Love & Relationship Horoscope starting 11 August:
You might not be able to pinpoint why you feel unsettled or are nurturing certain concerns and this could cause you to detach yourself from someone close who want to be supportive. Clamming up and saying nothing about thoughts or feelings is only going to push a loved one further away, causing them to believe they're to blame for what's on your mind which is unlikely to be the case. If life is simply getting in the way of love and romance temporarily, then make this clear to the object of your affections.
Monthly Love & Relationship Horoscope for August:
There can be no denying the cosmos is putting a few hurdles your way where affairs of the heart are concerned this month. However, these can be overcome provided you and a loved one ensure impatience or impetuousness don't get the better of you. Communication is prone to misunderstandings so, if major discussions can be delayed until early September, then you'd be wise to do so. This is particularly important where discussions or decisions surrounding finances or investments are concerned. The more patience and self-restraint you can muster, the easier you'll overcome romantic obstacles during coming weeks.
More Horoscopes:
General
Money & Finance
Career & Business