Sagittarius love & relationship horoscopes + psychic readings
Sagittarius
More Horoscopes:
General
Money & Finance
Career & Business
Daily Love & Relationship Horoscope for Wednesday 24 May: view Tuesday or Thursday
You might be taken aback at a need to reach a compromise with a loved one or potential partner where you were certain you and they were on the same page or in agreement about a particular matter. Yet, there could be something reinvigorating about having to take a step back to ensure you and someone close want the same thing. Rather than resent the need to recover old ground, focus instead on what holds so much potential that can be created together. Learn how to successfully plan ahead, with your own personal forecast.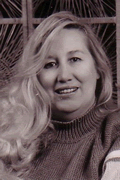 Call featured Psychic Goldey
Goldey aims to bring clarity where there is confusion, hope where there is worry, happiness where there has been sadness. Goldey is clairaudient, which means she senses a great deal from your voice, as well as clairvoyant and clairsentient but Astrology is Goldeys forte. In order to get the most out of your reading with Goldey you should have dates and times at the ready. Goldey can bring you real insight. 
Call Goldey quoting PIN 4439.
Weekly Love & Relationship Horoscope starting 19 May:
A New Moon in your partnership sector could be very timely as it injects a new lease of life into your emotional world. Many Archers might discover more than one romantic opportunity is on offer which could be more exciting than complicated. It's also possible a fresh start you've long wanted in your love life can happen by being fully prepared to wipe a certain slate clean and banish the past to where it belongs.
Monthly Love & Relationship Horoscope for May:
Events during April might have brought delays or confusion to your emotional world but coming weeks will see you piecing together aspects of your love life in order to create a stronger foundation for the future. With much emphasis on self-expression and creativity, you could be surprised at how delightfully easily romantic words flow and this won't go unnoticed by the object of your affections, either. Progress in your emotional world relies on you being more open-minded toward what – or whom – you dismissed stubbornly in the past.
More Horoscopes:
General
Money & Finance
Career & Business