Sagittarius love & relationship horoscopes + psychic readings
Sagittarius
More Horoscopes:
General
Money & Finance
Career & Business
Daily Love & Relationship Horoscope for Saturday 24 June: view Friday or Sunday
Whilst there can be much comfort to be had from all that's predictable in your emotional world or within a close relationship, you can't help but wish you were able to experience more of a thrill or adrenaline surge than what you're experiencing currently. Your sense of adventure is being heightened generally and if you want an injection of fun or spontaneity, then they're coming. How do you improve your lovemaking skills? Discover how you can!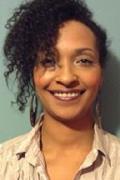 Call featured Psychic Tinisha
Tinisha is a natural Clairvoyant and Psychic. She also specialises in Mediumship. She is honest and straight talking and will always tell you the truth. 
Call Tinisha quoting PIN 4168.
Weekly Love & Relationship Horoscope starting 23 June:
Romantic or relationship progress this week relies on your ability to spot subtle clues and signals. This will require you to become more focused and attentive in order to do so. It might also require you to be more reactive than proactive where affairs of the heart are concerned. Listen to what's being said or implied to you. Look beyond an obvious, bigger picture at what it's comprised of. Spot the clues and signals this week and something wonderful can occur.
Monthly Love & Relationship Horoscope for June:
A Full Moon in your sign on the 9th could see you reaching breaking point in some way where a close relationship is concerned but this will be more helpful than upsetting. What has become imbalanced between you and a certain person or where you've possibly grown weary of your goodwill being taken advantage of, a new chapter can commence. This will facilitate a new – and possibly overdue – level of dialogue between you and someone close.
More Horoscopes:
General
Money & Finance
Career & Business