Sagittarius love & relationship horoscopes + psychic readings
Sagittarius
More Horoscopes:
General
Money & Finance
Career & Business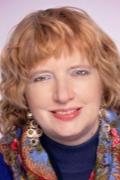 Call featured Psychic Laura May
Laura is a well known clairvoyant who clients have been trusting for years. Laura will be able to give you detailed information, month by month if you wish, about your future. Laura does not give general details; she is very specific. Laura is popular with clients that have difficult situations around them, as she will aim to provide you with a clearer mind to go forward. 
Call Laura May quoting PIN 4199.
Weekly Love & Relationship Horoscope starting 15 December:
You have another week and a bit to make the most of the magic Venus is bringing to your world. You look great, hopefully feel great, and your powers of attraction remain strong. However, the sky speaks of doubt and uncertainty playing big parts in any lack of progress on romantic or relationship fronts. It's possible a certain fact needs facing, or a truth needs accepting but it's important to recognize how you're starting to see a love life matter more realistically. That's an essential first step to bringing a necessary improvement.
Monthly Love & Relationship Horoscope for December:
You're blessed with delightful Venus in your sign from the 1st until the 25th. Regardless of your relationship status, your powers of attraction are boosted with little effort on your part. However, affairs of the heart encounter obstacles due to two other influences. The first involves Mercury moving backward in your sign from the 3rd until the 22nd, making expressing thoughts or feelings tricky. The second involves the Full Moon on the 3rd that blurs anything related to partnerships and commitments. However, a New Moon in your sign on the 18th brings clarity and a fresh start to your love life. You just need to get through the first three weeks!
More Horoscopes:
General
Money & Finance
Career & Business