Pisces love & relationship horoscopes + psychic readings
Pisces
More Horoscopes:
General
Money & Finance
Career & Business
Daily Love & Relationship Horoscope for Wednesday 29 March: view Tuesday or Thursday
Circumstances appear to be altering in your emotional world and you could find yourself on the receiving end of an array of information, some it to be trusted but some of it a bit on the dubious side. This is a time to trust your instincts about what's real and what might be the result of someone being economical with the truth. Fortunately, you'll spot the latter with little difficulty. Relationship dilemma? Do you have a true Soul Mate?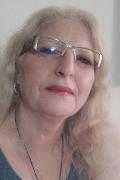 Call featured Psychic Tina
Tina is a Natural Psychic Clairvoyant who is also a very good Medium. Tina can do distant healing helping you feel more yourself. Tina uses her guides and angels to help guide you and give you the answers that you are seeking regarding any situation you may be facing. Tina can also use the Pendulum, Tarot and Angel cards if requested, to give a very indepth and detailed reading. Tinas readings will leave you with a zest for life and feeling content with yourself. 
Call Tina quoting PIN 4375.
Weekly Love & Relationship Horoscope starting 24 March:
With Mercury, the ruler of your solar sector of relationships so active in your sector of self-esteem, you could have a delightful way with words this week. If you've struggled to come up with an imaginative way to convey thoughts or feelings, then the winged messenger intends to assist with the availability of ideas to make the right impression. Feeling much more emotionally stable can help you to truly take something in your emotional world to a very new and exciting level.
Monthly Love & Relationship Horoscope for March:
With much cosmic support in your solar sector of self-worth and values, your confidence could be boosted, bringing renewed focus on ambitious romantic or relationship goals. Mercury's arrival on the 13th will help to convert colorful, passionate visions into words. A Full Moon occurs on the 12th in your opposite sign of relationships and you might need to tread carefully when dealing with sensitive or emotional topics. While a meeting of minds is always delightful, it's the merging of hearts that can create the strongest foundations in a close relationship during coming weeks.
More Horoscopes:
General
Money & Finance
Career & Business