Pisces love & relationship horoscopes + psychic readings
Pisces
More Horoscopes:
General
Money & Finance
Career & Business
Daily Love & Relationship Horoscope for Tuesday 21 February: view Monday or Wednesday
Developments on the career front could be stealing much of your focus from affairs of the heart, so a need might exist to get the balance right. This could be made considerably easier by support or encouragement coming your way from a loved one or someone close. Even if they're a grounding influence and keep your imagination from roaming too freely, you'll probably be grateful for it. Is love on the horizon? Find out if someone special is about to appear on the scene.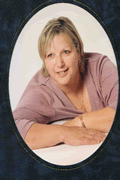 Call featured Psychic Gaile
Gaile is a fantastic Clairvoyant, Clairsentient, Clairaudient and Medium. Which means she can see, smell, feel and hear Spirit. She is honest, vibrant, and passionate to give you a fabulous reading. Gaile has helped many clients find a real sense of peace with loved ones that have passed over with her sensitivity and comforting nature. Gaile is also a well respected clairvoyant who really knows her stuff when dealing with relationship issues. 
Call Gaile quoting PIN 4250.
Weekly Love & Relationship Horoscope starting 17 February:
It's possible a certain fear is being nurtured in your emotional life. Even if you feel it's justified and real, the sky is encouraging you to recognize how an issue needs to be faced and dealt with confidently. It requires self-assured action, not fuelling with fear. You can resolve what needs resolving and, provided you're willing to bring an issue into the light where it can be seen clearly and put in place a confident strategy to resolve it, romantic or relationship success is assured.
Monthly Love & Relationship Horoscope for February:
Venus joins Mars in your solar sector of earnings and self-worth from the 3rd and financial matters could dominate discussions but in an exciting and pivotal way. If you and a loved one have considered combining talents to boost your bank balance, then ideas could finally be actioned. Around the Solar Eclipse in your sign on the 26th, a personal fresh start commences. Something might never be the same again between you and someone close but for the most amazing and delightful reasons!
More Horoscopes:
General
Money & Finance
Career & Business