Pisces love & relationship horoscopes + psychic readings
Pisces
More Horoscopes:
General
Money & Finance
Career & Business
Daily Love & Relationship Horoscope for Thursday 17 August: view Wednesday or Friday
A revelation in your emotional world or within a close partnership might have come as a bit of shock but might also be precisely what's needed for you to drop your guard and open up to a loved one. This works both ways, as your acceptance of a certain truth encourages a loved one to be accepting of it, too. A fresh start or new beginning can commence as a result. How you fall in love, stay in love and what do you look for in a lover and 'soul mate'?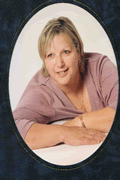 Call featured Psychic Gaile
Gaile is a fantastic Clairvoyant, Clairsentient, Clairaudient and Medium. Which means she can see, smell, feel and hear Spirit. She is honest, vibrant, and passionate to give you a fabulous reading. Gaile has helped many clients find a real sense of peace with loved ones that have passed over with her sensitivity and comforting nature. Gaile is also a well respected clairvoyant who really knows her stuff when dealing with relationship issues. 
Call Gaile quoting PIN 4250.
Weekly Love & Relationship Horoscope starting 11 August:
Love can be found in the most unusual – and sometimes, boring – places and if you're a single Piscean, then you could discover how true that is as you meet someone connected with your daily routine that you never dreamt would hold romantic potential. If you're an attached Piscean, then introducing a change to your daily routines can bring you closer together. Whether this involves a shared fitness plan or finding remove country or forest paths to explore, something very pleasing and exciting is on offer!
Monthly Love & Relationship Horoscope for August:
During most of August, Venus influences all things connected with love and romance, offering support to embark upon a new relationship or bring deeper levels of love, comfort and harmony to an existing one. However, to work her magic properly and in ways you can truly benefit from, Venus will need steering from you. Making an effort to form or deepen bonds will give her more than a clue as to where help is needed. Visualizing clearly in your mind what you want to happen in your love life and taking steps to achieve it will bring delightful and heartwarming results.
More Horoscopes:
General
Money & Finance
Career & Business