Pisces love & relationship horoscopes + psychic readings
Pisces
More Horoscopes:
General
Money & Finance
Career & Business
Daily Love & Relationship Horoscope for Saturday 24 June: view Friday or Sunday
What you might view as a spontaneous romantic action of gesture a loved one or potential partner might regard as impetuousness or even a selfish move on your part. You know your heart's in the right place and intentions are sound but might need to explain your motives to someone close. Don't throw in the towel and succumb to defeat. Continue to do what excites and inspires you. Anyone who doesn't understand now will do so soon. Are you and your lover meant for each other? Discover how astrologically compatible you both actually are!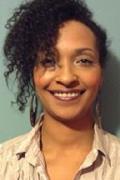 Call featured Psychic Tinisha
Tinisha is a natural Clairvoyant and Psychic. She also specialises in Mediumship. She is honest and straight talking and will always tell you the truth. 
Call Tinisha quoting PIN 4168.
Weekly Love & Relationship Horoscope starting 23 June:
If professional or domestic matters have taken much focus recently, then the coming week should bring some much-needed, well-timed and well-deserved relief. You owe it to yourself to enjoy some quality you-time and a loved one or potential partner could be intrigued by how you choose to bring levity into your world. Someone definitely wants to accompany you on your journey to find fun and laughter. Be willing to let them do so.
Monthly Love & Relationship Horoscope for June:
There are so many ways you can channel the feel-good factor the cosmos is determined to bring to your love life this month. An enhanced sense of adventure and willingness to take a risk or two can bring a much greater sense of fulfillment to affairs of the heart. When you're on top form, your sexiness factor goes through the roof and being seen to be so upbeat and buoyant by a loved one or potential partner will make you absolutely irresistible!
More Horoscopes:
General
Money & Finance
Career & Business