Pisces love & relationship horoscopes + psychic readings
Pisces
More Horoscopes:
General
Money & Finance
Career & Business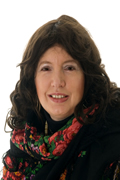 Call featured Psychic Laura May
Laura is a well known clairvoyant who clients have been trusting for years. Laura will be able to give you detailed information, month by month if you wish, about your future. Laura does not give general details; she is very specific. Laura is popular with clients that have difficult situations around them, as she will aim to provide you with a clearer mind to go forward. 
Call Laura May quoting PIN 4199.
Weekly Love & Relationship Horoscope starting 15 December:
Some well-intended advice could touch a very sensitive nerve with you, especially if you believe someone has crossed a line into intensely personal territory. Whether it's a loved one who believes they know what's best for you or a friend who thinks they have a better understanding of your emotional needs than you do, your hackles could rise if someone pushes their point of view too strongly. Either way, accept that someone is offering advice because they care. They know it's entirely up to you whether or not you accept it.
Monthly Love & Relationship Horoscope for December:
Home might normally be where the heart is but this month; it's where the most frustrating and potentially tense scenarios arise. A Full Moon influences domestic matters and emotional security on the 3rd. Tension and uncertainty continue during coming weeks as something connected with your love life or a partner, and your home or family becomes a bigger issue. You might feel you have to re-explain or justify for the umpteenth time your thoughts or feelings about a home-related matter to a loved one. It's possible a family member offers well-intended but potentially hurtful advice about your love life or a close partnership. Either way, you'll need to summon much patience and sensitivity if you're to get through this brief but tricky phase.
More Horoscopes:
General
Money & Finance
Career & Business