Libra love & relationship horoscopes + psychic readings
Libra
More Horoscopes:
General
Money & Finance
Career & Business
Daily Love & Relationship Horoscope for Wednesday 29 March: view Tuesday or Thursday
You might have a set-in-stone agenda and be determined to stick with it where affairs of the heart are concerned. What if you pushed it to one side and allowed a particular situation to dictate itself how it wants to pan out? The sky speaks of healing and a new level of bonding that can from being less determined to steer and more willing to accept. See what doing the latter brings you. Relationship dilemma? Do you have a true Soul Mate?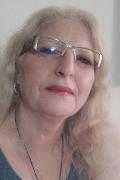 Call featured Psychic Tina
Tina is a Natural Psychic Clairvoyant who is also a very good Medium. Tina can do distant healing helping you feel more yourself. Tina uses her guides and angels to help guide you and give you the answers that you are seeking regarding any situation you may be facing. Tina can also use the Pendulum, Tarot and Angel cards if requested, to give a very indepth and detailed reading. Tinas readings will leave you with a zest for life and feeling content with yourself. 
Call Tina quoting PIN 4375.
Weekly Love & Relationship Horoscope starting 24 March:
Apart from a New Moon in your relationship sector, the main development affecting your emotional world is a conjunction between the Sun and Venus, in your opposite sign of commitments and relationships. Although the planet of love and your ruler is in a weakened state, the symbolism remains strong – and inspiring! The cosmos is about to bring a significant boost of love, admiration, respect and comfort to your world. Don't be suspicious of it, embrace it.
Monthly Love & Relationship Horoscope for March:
Where affairs of the heart are concerned this month, most planetary activity is occurring in your solar sector of partnerships and relationships so there's bound to be an emphasis on both during coming weeks. The month commences with Venus going retrograde until mid-April and this should serve to bring a respite to a love life situation. A New Moon on the 27th marks the start of a new beginning in your emotional world. A Full Moon occurs on the 12th in your solar sector or secrecy, highlighting passionate dreams or visions that you've kept to yourself for too long.
More Horoscopes:
General
Money & Finance
Career & Business