Libra love & relationship horoscopes + psychic readings
Libra
More Horoscopes:
General
Money & Finance
Career & Business
Daily Love & Relationship Horoscope for Monday 18 December: view Sunday or Tuesday
You've probably never struggled with coming up with passionate love life plans, but if your current goals remain in a state of flux, then now's a perfect time to take steps to realize them. Have more faith in your ability to turn sexy visions of love into something real. One or two romantic aspirations are more than pipe dreams, so focus on what's possible rather what you've always deemed impossible! Opportunities are all around us but we sometimes fail to spot them.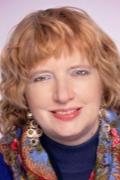 Call featured Psychic Laura May
Laura is a well known clairvoyant who clients have been trusting for years. Laura will be able to give you detailed information, month by month if you wish, about your future. Laura does not give general details; she is very specific. Laura is popular with clients that have difficult situations around them, as she will aim to provide you with a clearer mind to go forward. 
Call Laura May quoting PIN 4199.
Weekly Love & Relationship Horoscope starting 15 December:
You might feel an urge to speak your mind to a loved one but what emerges from your mouth differs from what you feel in your heart. This might be made more difficult by recognizing how you and someone close aren't on the same page in ways you thought you were. This could stem from indecisiveness on your part than a loved one being problematic. Conveying yourself in a way you want and need to requires you to take a stand and state firmly what you want or need. That's the only way the object of your affections will be able to respond properly.
Monthly Love & Relationship Horoscope for December:
Communication issues are likely between the 3rd and 22nd, so tread cautiously when instigating discussions or exchanges with a loved one or potential partner. Decisions or commitments will probably need to be re-discussed or renegotiated later. Whether single or attached, you could need the support of your sweetheart where home or family matters are concerned. This theme commences from the 19th until December 2020. Whatever domestic demands or responsibilities arise, making clear how you need a loved one to be there for you to overcome them at this early stage makes it easier to cope with home or family issues in the future.
More Horoscopes:
General
Money & Finance
Career & Business