Libra love & relationship horoscopes + psychic readings
Libra
More Horoscopes:
General
Money & Finance
Career & Business
Daily Love & Relationship Horoscope for Thursday 17 August: view Wednesday or Friday
A sense of optimism making its way into your emotional world could be building in strength, helping you to accept whatever obstacles or issues exist can be overcome. As you feel more confident, you'll be more willing to explore possibilities surrounding sensual daydreams and fantasies. Sharing these with a loved one can strengthen intimacy in a powerful and very delightful way. How do you match up with your partner? A Relationship Success reading helps you find out!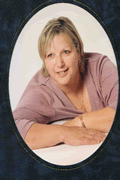 Call featured Psychic Gaile
Gaile is a fantastic Clairvoyant, Clairsentient, Clairaudient and Medium. Which means she can see, smell, feel and hear Spirit. She is honest, vibrant, and passionate to give you a fabulous reading. Gaile has helped many clients find a real sense of peace with loved ones that have passed over with her sensitivity and comforting nature. Gaile is also a well respected clairvoyant who really knows her stuff when dealing with relationship issues. 
Call Gaile quoting PIN 4250.
Weekly Love & Relationship Horoscope starting 11 August:
Someone, and possibly not a lover, seems intent on bursting your romantic bubble or casting aspersions on your vision of a relationship's future. How much you choose to take their words to heart is entirely up to you but it's likely you didn't ask for love life or relationship advice so take what's said with a pinch of salt – and don't rule out how someone's words could be fueled with jealousy, either!
Monthly Love & Relationship Horoscope for August:
A Full Moon Lunar Eclipse on the 7th brings a strong focus on love and romance - and a major turning point in your emotional world or within a close partnership. Whether you're in a new relationship or an established one, a deeper level of bonding can occur between you and a loved one and this will be the result of willingness on both sides to be more open where discussing thoughts, feelings and desires are concerned. Balancing your career and love life could be tricky at the end of the month, but it's nothing open and honest communication won't resolve.
More Horoscopes:
General
Money & Finance
Career & Business