Libra love & relationship horoscopes + psychic readings
Libra
More Horoscopes:
General
Money & Finance
Career & Business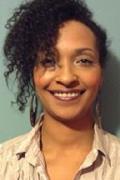 Call featured Psychic Tinisha
Tinisha is a natural Clairvoyant and Psychic. She also specialises in Mediumship. She is honest and straight talking and will always tell you the truth. 
Call Tinisha quoting PIN 4168.
Weekly Love & Relationship Horoscope starting 23 June:
You know you're speaking the truth and only truth to a certain person but we all know truth can have a tendency to hurt. This only happens if truth is ignored and it's the way you can see the reality of a certain situation that a loved one or someone close cannot that could be a source of frustration this week. As long as whatever you're conveying is done with complete honesty and sensitively, you'll succeed in enlightening you-know-who.
Monthly Love & Relationship Horoscope for June:
An opportunity exists this month for a certain bond to go from one level to a much deeper one and if you're a single Libran, then a connection that has been platonic could become something much more physical and intimate. Regardless of your relationship status, you and the object of your affections look set to discover a new world of physical closeness and exploring unexplored territory can bring new levels of emotional fulfillment for both of you.
More Horoscopes:
General
Money & Finance
Career & Business