Libra love & relationship horoscopes + psychic readings

Libra
More Horoscopes:
General
Money & Finance
Career & Business
Daily Love & Relationship Horoscope for Saturday 28 March: view Friday or Sunday
As the Sign of the Scales, it's interesting how much the word 'imbalance' has featured in in your emotional life lately. If anyone possesses the ability to create harmony where imbalance and disproportion exists, it's you. That's an innate skill you're likely to draw upon now where your commitment to a certain person is concerned. It's time things were less in favor of you-know-who! Your priorities are focussed, and you experience your life journey as something already organized. Find our more.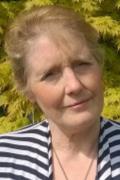 Call featured Psychic Grace
Grace is one of those Clairvoyant readers that you will want to speak to time and time again. Grace is a natural Clairvoyant who gives her clients peace of mind and real confidence in what their future holds. Grace will give you direct answers and will not generalize your situation. To have a future that you can believe in please give Grace a call. 
Call Grace quoting PIN 4259.
Weekly Love & Relationship Horoscope starting 27 March:
If we look down both ends of a telescope, we see the same image in very different ways. One appears extremely distant, the other up close. Something very similar is happening in your emotional life now and this relates to priority you're giving to one issue that ought to be further down the priority list and vice versa with another. What you're giving the most time and attention to is less worthy than a smaller issue that truly requires it. The coming week should help you to get this balance right.
Monthly Love & Relationship Horoscope for March:
It will be clear this month that tension between you and a loved one will be increasing. You can choose to ignore certain issues that will require only a tiny spark to become something much more heated but you won't be able to ignore them all, so try to be selective where you aim your ammunition. More than one powerful aspect intends to highlight what has been ignored or conveniently swept under the carpet between you and a certain person. Once the air has been cleared, the end of March promises to be a fun period for intimacy - or making up!
More Horoscopes:
General
Money & Finance
Career & Business