Libra love & relationship horoscopes + psychic readings

Libra
More Horoscopes:
General
Money & Finance
Career & Business
Daily Love & Relationship Horoscope for Friday 3 July: view Thursday or Saturday
You might be inclined to involve yourself fully in an issue connected with your emotional life but the sky does imply strongly that distancing yourself briefly will bring much better results. This is particularly true if the issue is a loved one or love interest. You might believe you need to be physically present and attentive when what they really want and need is brief time to themselves. Do you live life following habitual patterns and taking the easiest options? Decide on a meaningful destiny. Find out more.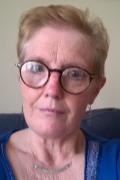 Call featured Psychic Grace
Grace is one of those Clairvoyant readers that you will want to speak to time and time again. Grace is a natural Clairvoyant who gives her clients peace of mind and real confidence in what their future holds. Grace will give you direct answers and will not generalize your situation. To have a future that you can believe in please give Grace a call. 
Call Grace quoting PIN 4259.
Weekly Love & Relationship Horoscope starting 3 July:
Something related to your emotional world might not make sense to others but it definitely appears to make sense to you and this could involve a situation of your making – or a particular person others have reservations about. A need might exist this week for you to fight your corner. Alternatively, you might choose to quietly pursue that or whom you know in your heart is worth pursuing without being concerned about justifying actions or decisions.
Monthly Love & Relationship Horoscope for July:
Where you might have felt action invested in your emotional world in recent months hasn't brought tangible or satisfying results, July could do much to reassure you. It might have taken more time than you'd have preferred but results of effort and patience invested of late are about to manifest. This could cause you to reassess how relevant certain emotional goals are but those that remain at the top of your list can finally start being taken to new and exciting levels. Best dates for romantic possibilities are the 7th, 8th and 19th. Best match: Pisces or Cancer
More Horoscopes:
General
Money & Finance
Career & Business