Libra love & relationship horoscopes + psychic readings

Libra
More Horoscopes:
General
Money & Finance
Career & Business
Daily Love & Relationship Horoscope for Friday 30 January: view Thursday or Saturday
We like to know where we stand and focus attention on what deserves it most. Sometimes, we need a little bit of help with this process. To know where we stand and give attention where it's most justified sometimes requires us to allow outdated ideas, attitudes, beliefs and opinions to be replaced with those that are much more relevant and helpful. If you sense a need to let go of anything or anyone in your personal world now, then welcome it. The feeling exists for a very good and relevant reason. To accommodate what's emerging, space needs to be created. Embrace the process of change unfolding now. Opportunities are all around us but we sometimes fail to spot them. Try for free.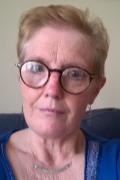 Call featured Psychic Grace
Grace is one of those Clairvoyant readers that you will want to speak to time and time again. Grace is a natural Clairvoyant who gives her clients peace of mind and real confidence in what their future holds. Grace will give you direct answers and will not generalize your situation. To have a future that you can believe in please give Grace a call. 
Call Grace quoting PIN 4259.
Weekly Love & Relationship Horoscope starting 30 January:
People can be very difficult to predict sometimes. We think we know where we stand with a certain individual and how they're likely to behave or respond and then they surprise us. Coming developments look likely to surprise you in terms of where you thought you or someone close stood with a particular person and their behavior looks set to bring a new focus on where things go from here. Expect to adjust both attitudes and plans in light of what comes to light and expect as well to discover surprising and revealing reality or motivation behind someone's recent behavior too but what's unfolding now promises to be as exciting as it is revealing.
Monthly Love & Relationship Horoscope for January:
People often use the phrase, 'singing from the same hymn sheet'. This saying surrounds at least two people wanting the same thing or at least agreeing on a particular matter and developments over coming weeks look likely to ensure you and someone else begin to formulate a strategy that assists with agreeing on a way forward. Before this can happen, inspiration needs to take place. There has to be a shared goal or objective of some kind and where disagreement may have been rife in a certain area, you appear about to find something that does inspire and motivate both of you. Once found, a way to move forward in tandem can be identified.
More Horoscopes:
General
Money & Finance
Career & Business