Libra love & relationship horoscopes + psychic readings

Libra
More Horoscopes:
General
Money & Finance
Career & Business
Daily Love & Relationship Horoscope for Thursday 28 May: view Wednesday or Friday
Your attitude toward certain people and possibly one person in particular might need retuning. This might involve being more prepared to take others as they are and not who you would ideally like them to be. Don't resent what is shifting between you and anyone close. What's shifting is extremely positive and intended to strengthen, not weaken, any key relationship. How can you develop more understanding of your personal status, social life and secret dreams? Discover how!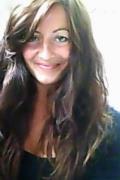 Call featured Psychic Anisa
Anisa specialises in clairsentience, mentoring and spiritual guidance. She is intuitive, direct and works from the heart. She loves to connect with people and help guide them towards their truth and a happier now. She will focus in on the vibration of what is going on around you and will aim to help you find balance, self empowerment and inner strength. If you feel that you would like to connect with her for a one to one please give her a call. 
Call Anisa quoting PIN 4149.
Weekly Love & Relationship Horoscope starting 22 May:
A restrictive influence in your emotional world could reach a peak and encourage you to address it in ways you've wanted for some time. If a relationship is becoming intense or claustrophobic, then developments this week could provide insight into how to improve things. Single Librans could be aware of unhelpful pressure from certain quarters to pursue a particular person and attached Librans could bring a necessary level of freedom or space to a passionate pairing.
Monthly Love & Relationship Horoscope for May:
Coming weeks will make clear how actions on your part where a loved one or love interest are concerned will have undeniable reactions, so choose what you do – or say – very carefully. The cosmos is working on your behalf this month to bring into the open what has been inadvertently or conveniently ignored and could see you choosing to make thoughts or feelings known that have been concealed or suppressed recently. Whatever you choose to do or say, ensure both are done sensitively, otherwise you risk releasing or causing an emotional avalanche.
More Horoscopes:
General
Money & Finance
Career & Business