Libra love & relationship horoscopes + psychic readings

Libra
More Horoscopes:
General
Money & Finance
Career & Business
Daily Love & Relationship Horoscope for Saturday 28 November: view Friday or Sunday
Once again, you're in a position to have an emotional clear-out and you probably have an idea what needs removing from your emotional world if you're to move forward with an eye on the future. If any aspect of the past is becoming draining or time consuming, then release yourself from it – or them! Have faith in the fact that you won't lose anything you truly need. Do you know how to successfully plan ahead? Try your own free Forecaster.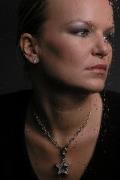 Call featured Psychic Christine
Christine is very experienced clairvoyant medium who really does have the WOW! factor, in many opinions. Christine is well known for looking at all situations in your life and can provide you with personal details and answers to these situations. However, Christine works particularly well when looking at relationships and career issues, providing you with guidance and understanding which can really help you move forward in a positive way. You will be glad you spoke to Christine! 
Call Christine quoting PIN 4413.
Weekly Love & Relationship Horoscope starting 27 November:
A situation or arrangement you felt was unlikely to ever meet with your approval or be embraced in your emotional world could be shifting in a way that both surprises and delights you. A new attitude toward what you felt resigned to reluctantly could encourage you to explore what else might be on offer and see how what you viewed as unsatisfactory isn't as bad as it has appeared to be. Your change of mind won't go unnoticed or unappreciated by a loved one, either.
Monthly Love & Relationship Horoscope for November:
Coming weeks offer a chance to build bridges where some relationships are concerned and forge more than one new one, should you choose to. It is a time of renewed levels of interaction, whether this means extending an olive branch with someone who you can start afresh with or allow a certain special newcomer to be part of your world. It can also be a time of accepting what you know you've deliberately resisted and giving way to what you know must be. Best match? Pisces or Gemini Best romantic dates? 17th, 25th and 29th
More Horoscopes:
General
Money & Finance
Career & Business