Libra love & relationship horoscopes + psychic readings

Libra
More Horoscopes:
General
Money & Finance
Career & Business
Daily Love & Relationship Horoscope for Monday 2 May: view Sunday or Tuesday
A sense of urgency could still be making itself felt and it's possible you're overlooking numerous options on offer to free yourself from commitments that could be a drain on your energy, time and resources. Ask yourself as well why you see something as urgent when a loved one or someone close sees it another way. You could discover an issue is being exaggerated or amplified. Discover important astrological events. Can you make the most of them?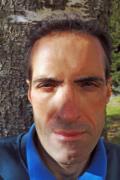 Call featured Psychic Alexander
Alexander loves to help clients find a solution to situations so that they can move forward and feel secure that the choices they have made are positive. He is a psychic clairvoyant, specialising in love and relationships as well as career progression. He is also trained to use angel cards. 
Call Alexander quoting PIN 4163.
Weekly Love & Relationship Horoscope starting 29 April:
It might become clear you've grown too close a certain situation or possibly an individual and need to distance yourself from it or them if you're to gain realistic perspective. Something connected with your emotional world or a close partnership needs to be seen in a 'warts and all way' and it appears a decision of some kind is required. You're not being encouraged to be judgmental. You're simply about to see a situation in a way it has needed to be seen in.
Monthly Love & Relationship Horoscope for May:
With your ruler Venus transiting your sharing sector until the 24th, discussions about money and ways you and a loved one could make joint plans for the future could be prevalent. This could also be a month requiring a considerable outlay of cash so be certain you're both totally committed to whatever joint venture you embark upon. May is about agreeing who owns what and putting in place financial security for the future but it will have its share of tender moments, too. Best romantic days? 11th, 16th and 27th Best romantic match? Scorpio or Pisces
More Horoscopes:
General
Money & Finance
Career & Business