Libra love & relationship horoscopes + psychic readings

Libra
More Horoscopes:
General
Money & Finance
Career & Business
Daily Love & Relationship Horoscope for Sunday 1 March: view Saturday or Monday
In your mind, are you seeing the equivalent of a theatrical trailer of how your emotional world could be? Do you see yourself in one of two lead roles, embarking upon an adventure and gaining something valuable in the process? The cosmos is trying to give you a glimpse now into what's possible in your personal life. All that's needed on your part is imagination and faith. How do you match up with your partner? A Relationship Success reading helps you find out!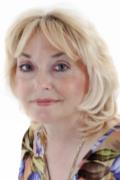 Call featured Psychic Jennifer
Jennifer is a natural Clairvoyant who never fails to give her clients the answers they are looking for. Jennifer is one of the most experienced Clairvoyants that you will talk to. Jennifer doesnt need to ask loads of questions, in fact you will be the one who will be asking the questions because she will have given you so much information. 
Call Jennifer quoting PIN 4242.
Weekly Love & Relationship Horoscope starting 27 February:
Some people like the sound of their own voice and believe that, when they speak, the rest of us hang on their every word. They believe they successfully command respect but are oblivious to how we can see through a facade. This week, don't allow yourself to be influenced by a certain person in your emotional life who has a misguided opinion about how important they are. It will soon become clear how equal the two of you are in many respects.
Monthly Love & Relationship Horoscope for March:
It will be clear this month that tension between you and a loved one will be increasing. You can choose to ignore certain issues that will require only a tiny spark to become something much more heated but you won't be able to ignore them all, so try to be selective where you aim your ammunition. More than one powerful aspect intends to highlight what has been ignored or conveniently swept under the carpet between you and a certain person. Once the air has been cleared, the end of March promises to be a fun period for intimacy - or making up!
More Horoscopes:
General
Money & Finance
Career & Business