Libra love & relationship horoscopes + psychic readings

Libra
More Horoscopes:
General
Money & Finance
Career & Business
Daily Love & Relationship Horoscope for Wednesday 10 February: view Tuesday or Thursday
A sense of volatility in your emotional world could actually be tinged with excitement. You might be receptive to sudden changes to plans made because of the unknown quantity change can bring. Allow yourself to be taken wherever events or circumstances take you. If you go with the flow, then a loved one will be willing to do the same. Enjoy what's changeable. Personal Outlook is designed to stimulate your interest and give you a deeper understanding of your Horoscope. Find out more.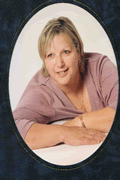 Call featured Psychic Gaile
Gaile is a fantastic Clairvoyant, Clairsentient, Clairaudient and Medium. Which means she can see, smell, feel and hear Spirit. She is honest, vibrant, and passionate to give you a fabulous reading. Gaile has helped many clients find a real sense of peace with loved ones that have passed over with her sensitivity and comforting nature. Gaile is also a well respected clairvoyant who really knows her stuff when dealing with relationship issues. 
Call Gaile quoting PIN 4250.
Weekly Love & Relationship Horoscope starting 5 February:
In your emotional world this week, a certain truth is emerging. The question you might ask yourself is surrounds how willing you are to hear it. Yet, as much as you might struggle to ignore what's coming to light, what is needed are facts. You would prefer action taken was done based on logic and not hunches. During coming days, allow truth to make its way into your world. As it does gradually, you'll know precisely what to do next based on facts and not assumptions.
Monthly Love & Relationship Horoscope for February:
Prepare for a noticeable sense of pressure making its way into your emotional world. This can come from numerous sources but more than one person could take a keen interest in your romantic or relationship situation and you might request they mind their own business. Single Librans will be asked why they're not attached, engaged or married. Attached Librans might find themselves having to justify relationship decisions made recently. Bite your tongue and bide your time. Best romantic days? 14th, 19th and 28th. Best romantic match? Leo or Pisces
More Horoscopes:
General
Money & Finance
Career & Business