Libra love & relationship horoscopes + psychic readings

Libra
More Horoscopes:
General
Money & Finance
Career & Business
Daily Love & Relationship Horoscope for Tuesday 28 July: view Monday or Wednesday
As helpful as it would be to experience clarity and closure where an emotional situation is concerned, one particular situation needs to get more complicated before it can be seen in the way it needs to be seen. Be willing to allow developments to escalate before drawing any conclusions – or casting judgment! An option that has been hidden could beg for attention. Use your own personal forecaster to make important plans. Try seven days ahead for free.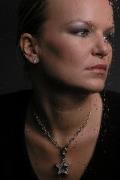 Call featured Psychic Christine
Christine is very experienced clairvoyant medium who really does have the WOW! factor, in many opinions. Christine is well known for looking at all situations in your life and can provide you with personal details and answers to these situations. However, Christine works particularly well when looking at relationships and career issues, providing you with guidance and understanding which can really help you move forward in a positive way. You will be glad you spoke to Christine! 
Call Christine quoting PIN 4413.
Weekly Love & Relationship Horoscope starting 24 July:
With much focus having been on your social life and establishing friendships, attention could turn toward one or two issues that have presented themselves where friends are concerned, and possibly one in particular. Something needs to be agreed and what might have been seen as fun or frivolous could be seen as having potential to become deeper. Changes in your emotional world are linked to the social scene and one decision might not be an easy one to make.
Monthly Love & Relationship Horoscope for July:
Where you might have felt action invested in your emotional world in recent months hasn't brought tangible or satisfying results, July could do much to reassure you. It might have taken more time than you'd have preferred but results of effort and patience invested of late are about to manifest. This could cause you to reassess how relevant certain emotional goals are but those that remain at the top of your list can finally start being taken to new and exciting levels. Best dates for romantic possibilities are the 7th, 8th and 19th. Best match: Pisces or Cancer
More Horoscopes:
General
Money & Finance
Career & Business