Libra love & relationship horoscopes + psychic readings
Libra
More Horoscopes:
General
Money & Finance
Career & Business
Daily Love & Relationship Horoscope for Saturday 27 August: view Friday or Sunday
Shaking or stirring a situation connected with your emotional world might be appealing but whatever it is you're wanting to bring a bit of chaos to could involve a partner or someone you want to be closer with. They could share your sense of adventure or excitement in ways you didn't suspect and if you must create chaos, do it together! Use your own personal forecaster to make important plans.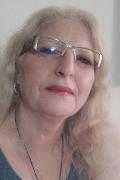 Call featured Psychic Tina
Tina is a Natural Psychic Clairvoyant who is also a very good Medium. Tina can do distant healing helping you feel more yourself. Tina uses her guides and angels to help guide you and give you the answers that you are seeking regarding any situation you may be facing. Tina can also use the Pendulum, Tarot and Angel cards if requested, to give a very indepth and detailed reading. Tinas readings will leave you with a zest for life and feeling content with yourself. 
Call Tina quoting PIN 4375.
Weekly Love & Relationship Horoscope starting 26 August:
The tense link between the Sun and Uranus in your commitment sector could encourage you to guard against making assumptions and to manage certain relationship expectations realistically. Some facts needs to be found and assessed. Your emotional world is subject to volatility and it's important you don't make it more so by drawing unfounded conclusions or even careless errors of judgment. Be a Doubting Thomas if you must, and believe only what you know to be factual.
Monthly Love & Relationship Horoscope for August:
Harmony in your emotional world or within a close relationship could be rocked due to this month's somber Saturn/Mars combination. The best developments will come from exploring opportunities to collaborate with a loved one or partner, especially if plans are home or family-related. This could also be a time when conversations take on a serious tone and long-term plans get discussed in ways they haven't been. When Venus enters your sign on the 29th, things pick up delightfully. Best romantic days? 15th, 23rd and 24th Best match? Taurus or Aries
More Horoscopes:
General
Money & Finance
Career & Business