Libra love & relationship horoscopes + psychic readings

Libra
More Horoscopes:
General
Money & Finance
Career & Business
Daily Love & Relationship Horoscope for Sunday 26 April: view Saturday or Monday
Today's serendipitous lunar vibes are likely to trigger the kind of lucky hunches that have the power to put you in the right place at the right time, with some serendipitous moments or encounters likely. This will also trigger an important day for friendship and relationship building, with the spirit of romance mounting a rebellion. How do you know the best time to make important decisions? Find out how!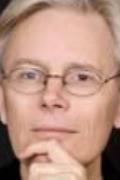 Call featured Psychic Martyn
Martyn is a experienced psychic reader. For 25 years he has amazed clients with his skills.Above all he is a very good psychic and clairvoyant and can touch on past lives. He tunes in quickly and predicts the future. He can use the tarot, the runes and dream analysis,and is an expert with angel cards. 
Call Martyn quoting PIN 7405.
Weekly Love & Relationship Horoscope starting 24 April:
There's no point thinking you can run before you can walk. Neither is there a need to go to extremes to make a point. You don't need to give more effort to an area of your emotional world than you know is absolutely necessary. What matters is you understand the need to do something properly, slowly and in a way that ensures someone else feels involved in a process. This week, resist any temptation to cut corners, give what effort is needed and all will be fine.
Monthly Love & Relationship Horoscope for April:
If any aspect of your emotional world is outdated or no longer serves a purpose, then the lunar eclipse in your sign on the 4th of April will make this crystal clear. Coming weeks will see you freeing yourself from restrictive or unsuitable situations or arrangements and you can trust whatever space gets created will be filled by something - or someone - more appropriate. Not every Libran relationship will come to an end. It is possible that, by letting go of what has served its purpose, relationships can be renewed and strengthened in a wonderful way.
More Horoscopes:
General
Money & Finance
Career & Business