Leo love & relationship horoscopes + psychic readings
Leo
More Horoscopes:
General
Money & Finance
Career & Business
Daily Love & Relationship Horoscope for Wednesday 18 January: view Tuesday or Thursday
Routine offers comfort, until we have to make ourselves uncomfortable briefly by accepting a new routine is needed in some way. You appear to be coerced cosmically to shake up what has become predictable in your love life or a close partnership. Positive change relies on you – and, if attached, a loved one – being honest about where certain complacency might have set in. Have you ever tried a Relationship horoscope? If not get your free Soul Mates sample.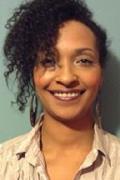 Call featured Psychic Tinisha
Tinisha is a natural Clairvoyant and Psychic. She also specialises in Mediumship. She is honest and straight talking and will always tell you the truth. 
Call Tinisha quoting PIN 4168.
Weekly Love & Relationship Horoscope starting 13 January:
Venus's influence in your solar eight house of sharing and intimacy should be sweetening interactions, regardless of your relationship status. It could become clear from this week how more prepared you are to share what has so far remained behind a clearly-defined line. This includes physical interaction and in the wake of a waning full moon in your secrets sector, you could find yourself more willing to share your deepest and most intimate desires!
Monthly Love & Relationship Horoscope for January:
Venus has plans to enhance your financial situation this month, particularly where shared finances or investments are concerned. It might be you who has exciting finance-related news to reveal or possibly your partner who is about to experience a money-related coup. With the same sector governing intimacy, coming weeks could see both you and someone close getting closer and more comfortable with each other in a physical sense. Best match? Leo or Scorpio
More Horoscopes:
General
Money & Finance
Career & Business