Leo love & relationship horoscopes + psychic readings
Leo
More Horoscopes:
General
Money & Finance
Career & Business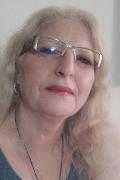 Call featured Psychic Tina
Tina is a Natural Psychic Clairvoyant who is also a very good Medium. Tina can do distant healing helping you feel more yourself. Tina uses her guides and angels to help guide you and give you the answers that you are seeking regarding any situation you may be facing. Tina can also use the Pendulum, Tarot and Angel cards if requested, to give a very indepth and detailed reading. Tinas readings will leave you with a zest for life and feeling content with yourself. 
Call Tina quoting PIN 4375.
Weekly Love & Relationship Horoscope starting 24 March:
This week, it's important to understand and accept how seeing something connected with affairs of the heart or within a close relationship in a sensible, pragmatic and realistic way isn't likely to dilute magic within a certain situation.If anything, it's by making an effort to see a situation or arrangement in your emotional world as it really is compared to how you've chosen to view it for your own reasons that can bring the most delightful revelation – and heartwarming progress.
Monthly Love & Relationship Horoscope for March:
With your solar sector of big ideas active this month, you could feel inclined to reveal your grandest plans to a loved one or potential partner but don't expect them to embrace them with gusto. If they believe you're being too ambitious or unrealistic, then you probably are. A Full Moon occurs on the 12th in your solar sector of material possessions and although you can spot a bargain a mile off, you'll need to be frugal where money and your love life are concerned. One simple, heartfelt gesture of affection will mean more to someone than a material gesture.
More Horoscopes:
General
Money & Finance
Career & Business