Leo love & relationship horoscopes + psychic readings
Leo
More Horoscopes:
General
Money & Finance
Career & Business
Daily Love & Relationship Horoscope for Monday 18 December: view Sunday or Tuesday
A keen desire to embark upon a passionate journey with a certain person could preoccupy your thoughts now. However, you'll need to get a work/play balance correct if you're to indulge the frisky figments of your imagination. Every step taken to realize a love life aspiration needs to be balanced with work obligations that won't be ignored. Are you and your lover astrologically compatible? Try Star Lovers for free.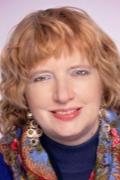 Call featured Psychic Laura May
Laura is a well known clairvoyant who clients have been trusting for years. Laura will be able to give you detailed information, month by month if you wish, about your future. Laura does not give general details; she is very specific. Laura is popular with clients that have difficult situations around them, as she will aim to provide you with a clearer mind to go forward. 
Call Laura May quoting PIN 4199.
Weekly Love & Relationship Horoscope starting 15 December:
The past continues to play a part in affairs of the heart. Whether you're casting your mind down Memory Lane and reflecting on good or bad times or considering giving a previous partner a second chance, you could be more focused on your romantic or relationship history than the present. If this is done to bring closure to an unresolved issue, then fine. It's not impossible to bring a fresh start where you want one but, at some point, the past will need to remain where it is.
Monthly Love & Relationship Horoscope for December:
Venus influences love and romance from the 1st until the 25th. This bodes well for the vibe between you and someone special becoming sweeter and more harmonious. However, with Mercury commencing backward motion in the same area from the 3rd to the 22nd, communication issues arise. This won't be helped by Mercury's insistence that you keep casting your mind back to your romantic or relationship past. Fortunately, by the 22nd, confusing energy subsides but not before a final decision is needed about whether something progresses or comes to a halt between you and someone else.
More Horoscopes:
General
Money & Finance
Career & Business