Leo love & relationship horoscopes + psychic readings
Leo
More Horoscopes:
General
Money & Finance
Career & Business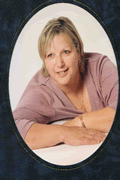 Call featured Psychic Gaile
Gaile is a fantastic Clairvoyant, Clairsentient, Clairaudient and Medium. Which means she can see, smell, feel and hear Spirit. She is honest, vibrant, and passionate to give you a fabulous reading. Gaile has helped many clients find a real sense of peace with loved ones that have passed over with her sensitivity and comforting nature. Gaile is also a well respected clairvoyant who really knows her stuff when dealing with relationship issues. 
Call Gaile quoting PIN 4250.
Weekly Love & Relationship Horoscope starting 17 February:
Looking at a situation in your emotional world or within a close relationship wishing you'd done something differently is counterproductive. The past has brought you to where you are now and wishing you'd pursued a different course of action isn't helpful in terms of deciding what needs to be done in the present. As Mercury links with Uranus, resist being in too much of a hurry to change the future. Something sweet is about to bring your focus back to the present where it belongs.
Monthly Love & Relationship Horoscope for February:
A bond can be strengthened or revived as you and someone close explore options to broaden your minds or embark upon a learning curve together. Don't rule out travel or connections with people in faraway places playing a part in your adventure. On the 10th, a Lunar Eclipse in your sign brings emotions and passions to the surface. Once tension dissipates and the air clears, you could feel a new level of emotional fulfilment not experienced in a long time!
More Horoscopes:
General
Money & Finance
Career & Business