Leo love & relationship horoscopes + psychic readings
Leo
More Horoscopes:
General
Money & Finance
Career & Business
Daily Love & Relationship Horoscope for Sunday 24 September: view Monday or Tuesday
You could be willing to take the lead where a romantic adventure is concerned, and a loved one could be equally keen to accompany you. This might not be a physical journey; it could be one that involves exploring previously unexplored relationship territory. However, try to keep an eye on how overzealous or overpowering you can be with your quest. Everything doesn't need to happen in the space of one day! How can you improve your relationship skills? Try Soul Mates for free.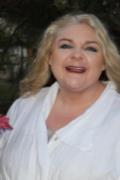 Call featured Psychic Mary Ann
Mary Ann is a wonderful Clairvoyant Medium. She is bubbly, caring and compassionate and will use her gifts to be the vessel for the direction you need for your life. 
Call Mary Ann quoting PIN 4171.
Weekly Love & Relationship Horoscope starting 22 September:
Moderation needs to be applied to your emotional world this week. That doesn't mean you must deprive yourself of what can and deserves to be enjoyed or savored, but that, in a nutshell, is the point. You could be so focused on making romantic or relationship progress that you fail to see the benefits of stopping to smell the roses, as they say. It's possible to do too much, and your emotional world or love life will benefit from you curtailing effort, not investing more constantly.
Monthly Love & Relationship Horoscope for September:
Exciting and potentially life-changing events of last month continue this month. Don't believe there's no more fun to be enjoyed – your emotional world and love life are where the cosmos is targeting its efforts! The influence of Venus in your sign until the 19th boosts your powers of attraction. Whether single or attached, your ability to draw others or a loved one closer to you will be strengthened. Then, the planet of love starts to work closely with communication planet Mercury to ensure your message of love is understood by a certain person with crystal clarity!
More Horoscopes:
General
Money & Finance
Career & Business