Leo love & relationship horoscopes + psychic readings
Leo
More Horoscopes:
General
Money & Finance
Career & Business
Daily Love & Relationship Horoscope for Monday 22 January: view Tuesday or Wednesday
You've every reason to feel progress has been made in a love relationship recently, but the end isn't in sight quite yet. With so much to consider in your emotional world, it could be difficult to look beyond the present. Release some pressure by shifting focus from draining emotional issues to those that inspire you. It appears at least one area of your love life can benefit and be simplified by doing so. Understand your relationship from each persons' point of view.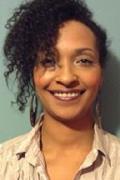 Call featured Psychic Tinisha
Tinisha is a natural Clairvoyant and Psychic. She also specialises in Mediumship. She is honest and straight talking and will always tell you the truth. 
Call Tinisha quoting PIN 4168.
Weekly Love & Relationship Horoscope starting 19 January:
Venus has moved into your opposite sign and regardless of your relationship status, much connected with affairs of the heart is about to become easier and more harmonious. The first area this might be apparent within is communication. You and someone close will be able to express yourself more calmly, deeply and sensitively. Shared verbal exchanges can mark the start of a more physical and intimate closeness, so if you've been waiting for the right time to convey any message of love, events this week will help to make the process much smoother.
Monthly Love & Relationship Horoscope for January:
A warm glow of contentment comes from feeling more emotionally secure this month. This could be due to recognizing what is and isn't within your ability to change, and your emotional world isn't excluded. A new level of restriction or an increase in responsibilities might exist, but there are ways your love life can benefit from these, especially if your focus becomes stronger on putting firmer relationship foundations in place. You'll feel a new level of comfort from doing so, and a loved one or potential partner will like the more relaxed and happier 'you,' too.
More Horoscopes:
General
Money & Finance
Career & Business