Leo love & relationship horoscopes + psychic readings
Leo
More Horoscopes:
General
Money & Finance
Career & Business
Daily Love & Relationship Horoscope for Saturday 18 November: view Sunday or Monday
A desire to indulge in romantic reverie could be intensifying. However, you'll need to be accepting of the line that exists between the time for fun and time needed to focus on fulfilling certain responsibilities. A balance can be found but putting affairs of the heart above certain essential obligations will be fun briefly and not without consequences. Don't lose sight of these at this time. How well you really get on with your lover? Try an initial Soul Mates analysis for free.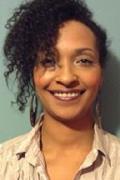 Call featured Psychic Tinisha
Tinisha is a natural Clairvoyant and Psychic. She also specialises in Mediumship. She is honest and straight talking and will always tell you the truth. 
Call Tinisha quoting PIN 4168.
Weekly Love & Relationship Horoscope starting 17 November:
Where affairs of the heart are concerned this week, you're required to be yourself and do what feels and comes naturally. However, making one small gesture of love or support could bring a surprising – and potentially far-reaching – result. Strengthening a relationship or bringing someone closer to you requires a thoughtful act of giving. It is possible to be generous without being extravagant. It is also possible to melt someone's heart with an act or gesture that doesn't involve money or material gifts. The more heartfelt and loving your gesture is, the deeper someone will respond to it.
Monthly Love & Relationship Horoscope for November:
This month, where romantic or relationship connections are concerned, is all about less 'thinking' and more 'communicating.' Conversations and exchanges look set to be mentally stimulating. Whether you're a single Leo or an attached Lion in a long-term relationship, you'll be amazed at where certain conversations take you and special person mentally. If ever there was a time for a single Leo to pluck up the courage to talk to someone they have their eye on, it's this month! As the month draws to a close, one particular conversation could be transformational and take a relationship in a very new direction – and possibly to another location!
More Horoscopes:
General
Money & Finance
Career & Business