Gemini love & relationship horoscopes + psychic readings
Gemini
More Horoscopes:
General
Money & Finance
Career & Business
Daily Love & Relationship Horoscope for Wednesday 18 January: view Tuesday or Thursday
Ensuring particular mistakes made in the past don't rear their ugly heads in your romantic present and future will require you to be brutally honest with yourself. This might bring a brief, uncomfortable realization that your halo isn't as untarnished as you might have convinced yourself it was. The more you can face up to what you've ignored, the cleaner the slate will be. Confused? Identify the right time to make a choice or decision with a Forecaster reading.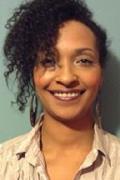 Call featured Psychic Tinisha
Tinisha is a natural Clairvoyant and Psychic. She also specialises in Mediumship. She is honest and straight talking and will always tell you the truth. 
Call Tinisha quoting PIN 4168.
Weekly Love & Relationship Horoscope starting 13 January:
As much as you want to be the captain of your own career destiny, might it be possible a loved one or close companion can offer helpful advice or support in ways you know you need it? That could be a revelation the coming week brings and if you're willing to push pride to one side and accept input or insight someone close is able to offer, then your bond can undoubtedly deepen. If you both want the same thing for you, then can there be any harm in doing so? Not at all!
Monthly Love & Relationship Horoscope for January:
A loved one could surprise you with their ability to assist you to make career-related progress this month so don't see their offers or suggestions as annoying distractions because it's possible they have one special idea or can make an introduction that will thrill you. If you haven't yet introduced your amour to work colleagues, then they could shine in ways that fill you with pride. During this career-oriented month, make time for some relaxing - and intimate – moments! Best match? Aquarius
More Horoscopes:
General
Money & Finance
Career & Business