Gemini love & relationship horoscopes + psychic readings
Gemini
More Horoscopes:
General
Money & Finance
Career & Business
Daily Love & Relationship Horoscope for Thursday 17 August: view Wednesday or Friday
Speaking openly and honestly might, in your mind, be on par with taking a stick to a hornets' nest, especially if you believe someone close isn't going to be punching the air with delight at what you need to tell them. However, your candidness is what's needed to strengthen a certain bond. Someone needs to understand what you're thinking and feeling. This can be precisely what's needed for the two of you to work together to resolve an outstanding or ongoing issue. How do you make the most of romantic opportunities? Get a Forecaster to find out.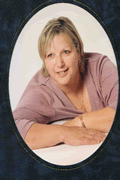 Call featured Psychic Gaile
Gaile is a fantastic Clairvoyant, Clairsentient, Clairaudient and Medium. Which means she can see, smell, feel and hear Spirit. She is honest, vibrant, and passionate to give you a fabulous reading. Gaile has helped many clients find a real sense of peace with loved ones that have passed over with her sensitivity and comforting nature. Gaile is also a well respected clairvoyant who really knows her stuff when dealing with relationship issues. 
Call Gaile quoting PIN 4250.
Weekly Love & Relationship Horoscope starting 11 August:
Your love life could be prone to being influenced by a wave of negativity this week and how you choose to get through this dark patch depends on how willing you are to focus efforts in a realistic and patient way. There could be a number of reasons why you feel dejected or even unloved but giving any silent treatment isn't going to bring a helpful result. You and the object of your affections need to build a stronger support mechanism between you and this is very achievable.
Monthly Love & Relationship Horoscope for August:
As the month progresses, you could feel pressure intensifying to have a particular conversation or exchange with a loved one that has been some time in the making. This could culminate around the time of the New Moon Solar Eclipse on the 21st. Once this energy wanes, you and the object of your affections will be able to replace talking with action as you work together to make progress in a way that inspires and motivates both of you. Be assured that what gets decided and put in place this month has 'long-term' written all over it!
More Horoscopes:
General
Money & Finance
Career & Business