Gemini love & relationship horoscopes + psychic readings
Gemini
More Horoscopes:
General
Money & Finance
Career & Business
Daily Love & Relationship Horoscope for Wednesday 29 March: view Tuesday or Thursday
If you want a deep and emotional exchange, then one could be on offer but it might be you who's adding fuel to an already intense issue. A process is underway where a certain relationship or commitment is concerned but it's not happening fast enough for you. Is the bigger picture not an inspiring one? Exactly! That's why something needs to happen gradually and properly. Get your 2016 Horoscope Forecast.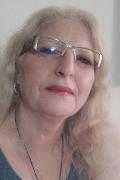 Call featured Psychic Tina
Tina is a Natural Psychic Clairvoyant who is also a very good Medium. Tina can do distant healing helping you feel more yourself. Tina uses her guides and angels to help guide you and give you the answers that you are seeking regarding any situation you may be facing. Tina can also use the Pendulum, Tarot and Angel cards if requested, to give a very indepth and detailed reading. Tinas readings will leave you with a zest for life and feeling content with yourself. 
Call Tina quoting PIN 4375.
Weekly Love & Relationship Horoscope starting 24 March:
Are you ever lost for words? It's unlikely. There are words we say or we know are said to us that are obvious ones to say, even if they are intended to be helpful and supportive. To truly connect with someone verbally, our words need to capture their imagination and touch the very depths of their heart. This week, you appear able to do precisely that with a certain person. Some well-chosen words from you can strengthen – and, if necessary, heal – your relationship with them.
Monthly Love & Relationship Horoscope for March:
It appears your love life could benefit from a little help from your friends and possibly one in particular. This could mean a friend takes it upon themselves to be a matchmaker, with a strong chance of success, too. It could also mean one friendship that has ticked along in a predictable or platonic way becomes something more. The Full Moon on the 12th highlights your solar sector of emotional security and foundations, bringing a revelation about yourself and your emotional needs that take you by surprise and removes an outdated belief or attitude.
More Horoscopes:
General
Money & Finance
Career & Business