Gemini love & relationship horoscopes + psychic readings
Gemini
More Horoscopes:
General
Money & Finance
Career & Business
Daily Love & Relationship Horoscope for Wednesday 18 October: view Tuesday or Thursday
Something connected with affairs of the heart requires a fact to be faced. Courage or a large dose of realism might need to be summoned to do so, too. Try to focus on your ability to bring balance or harmony to your emotional world rather than the issue demanding attention. Focusing on a bigger picture helps to see the reality of a love life situation - and take action necessary to improve it. How can you improve your relationship skills? Try Soul Mates for free.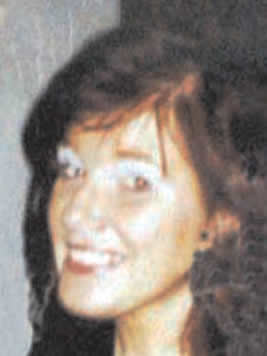 Call featured Psychic Elayna
Elayna is a natural Clairvoyant and Psychic. She also uses the Crystal Ball and Tarot. She has had her abilities since birth, but has been practicing regularly for 30 years, doing phone and platform work. Elayna has also developed and practiced the art of healing for quite a few years. 
Call Elayna quoting PIN 1284.
Weekly Love & Relationship Horoscope starting 13 October:
You have a chance to boost your emotional security levels this week. This will require you to cease trying to draw certain love life conclusions without all the necessary facts available. A romantic or relationship puzzle needs you to be more trusting of what you feel rather than what you're seeing with only a handful of facts on offer. Be willing to invest more trust in the message coming from your heart – then pursue a decision with all your heart!
Monthly Love & Relationship Horoscope for October:
Oh, how a red-hot and potentially X-rated month awaits you, my Geminian friend! From the 14th, Venus influences all things connected with love and romance. You're blessed with Venusian support until November 7. If you're a single Gemini looking for love, then this is a perfect time to make yourself available. A fantastic New Moon in the same sector on the 19th marks the start of a new romantic or relationship chapter if you want one. Then – and you'll like this – energy and passion planet Mars influences your sex life until early December! Whether you're single or attached, a passion-fueled period is on offer – this month and beyond. Make the most of it!
More Horoscopes:
General
Money & Finance
Career & Business