Gemini love & relationship horoscopes + psychic readings
Gemini
More Horoscopes:
General
Money & Finance
Career & Business
Daily Love & Relationship Horoscope for Saturday 24 June: view Friday or Sunday
You could feel a need to offer emotional support to a loved one or someone close and it could be clear to you that they need it. However, your desire to be there for the object of your affections could cause you to be seen as overpowering or possibly smothering. Of course, you don't intend to be either or both but giving someone close a bit of space might be a more prudent option. Opportunities are all around us but we sometimes fail to spot them.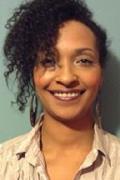 Call featured Psychic Tinisha
Tinisha is a natural Clairvoyant and Psychic. She also specialises in Mediumship. She is honest and straight talking and will always tell you the truth. 
Call Tinisha quoting PIN 4168.
Weekly Love & Relationship Horoscope starting 23 June:
Waves of excitement, enthusiasm and optimism are making their way into your emotional world this week. In the way that waves do, they've probably been moving forward into your emotional sphere and then retreating again for some time. However, this week is an important one for you to connect with the rhythm of each. It's by allowing them to make their presence felt and then withdraw that you can maintain control and restraint that need to be applied during coming days.
Monthly Love & Relationship Horoscope for June:
Coming weeks could highlight a need for you to reassess a love or relationship strategy that isn't working. A Full Moon on the 9th highlights a new chapter where a certain relationship is concerned and rather than persist with a plan that isn't producing results in the belief it will if enough time and effort are invested, use this month to formulate a cleverer and more imaginative approach. A different tactic is likely to result in a deeper level of bonding over time.
More Horoscopes:
General
Money & Finance
Career & Business