Gemini love & relationship horoscopes + psychic readings
Gemini
More Horoscopes:
General
Money & Finance
Career & Business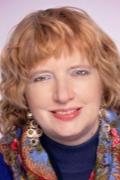 Call featured Psychic Laura May
Laura is a well known clairvoyant who clients have been trusting for years. Laura will be able to give you detailed information, month by month if you wish, about your future. Laura does not give general details; she is very specific. Laura is popular with clients that have difficult situations around them, as she will aim to provide you with a clearer mind to go forward. 
Call Laura May quoting PIN 4199.
Weekly Love & Relationship Horoscope starting 15 December:
The desire to instigate a serious conversation with a loved one could grow strong this week. However, you'll need to have your story straight or words rehearsed properly if you're to make the point you're keen to make. Be certain a need truly exists to have the conversation or exchange you're so keen to have. What you see as serious or potentially problematic might only be a proverbial storm in a teacup.
Monthly Love & Relationship Horoscope for December:
With Mercury moving backward during the first three weeks of December, it will be difficult to see realistically or make sense of certain relationship or commitment issues. A Full Moon in your sign on the 3rd won't help matters either, especially if emotions are enhanced. Fortunately, a New Moon influences relationships and commitments on the 18th, just a few days before Mercury goes direct once again. Therefore, what has been confusing or blurred between you and a certain person not only becomes clearer but is receives a fantastic fresh start.
More Horoscopes:
General
Money & Finance
Career & Business