Gemini love & relationship horoscopes + psychic readings
Gemini
More Horoscopes:
General
Money & Finance
Career & Business
Daily Love & Relationship Horoscope for Tuesday 21 February: view Monday or Wednesday
Be careful about what you agree to in your emotional world, not because you're at risk of regretting agreeing to something, but because you could end up feeling you've been so focused on someone else's needs that you've overlooked a few of your own. Making someone happy by accepting an offer or suggestion is one thing, overlooking the real benefits to you is another. Do you make the most of your creative talents? Learn what you're capable of.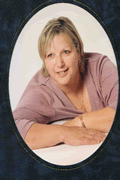 Call featured Psychic Gaile
Gaile is a fantastic Clairvoyant, Clairsentient, Clairaudient and Medium. Which means she can see, smell, feel and hear Spirit. She is honest, vibrant, and passionate to give you a fabulous reading. Gaile has helped many clients find a real sense of peace with loved ones that have passed over with her sensitivity and comforting nature. Gaile is also a well respected clairvoyant who really knows her stuff when dealing with relationship issues. 
Call Gaile quoting PIN 4250.
Weekly Love & Relationship Horoscope starting 17 February:
It might be easier to agree with a certain person rather than disagree but if your instincts are telling you not to succumb to pressure or get caught up in someone else's wave of enthusiasm, then don't ignore the message. You could be expected to agree with or follow a certain person's lead and as enthusiastic and persuasive as they might be, a commitment or arrangement needs to be one you're truly accepting of and not one you're agreeing to for the sake of an easier life!
Monthly Love & Relationship Horoscope for February:
The spirit of collaboration will be strong this month between you and someone close as you explore what can be created or achieved by putting your heads together or combining talents in some way. It's the Lunar Eclipse on the 10th in your solar sector of ideas and communication that can encourage a potentially life-changing conversation that takes a relationship to a very new level and into very new and previously unexplored territory.
More Horoscopes:
General
Money & Finance
Career & Business