Capricorn love & relationship horoscopes + psychic readings
Capricorn
More Horoscopes:
General
Money & Finance
Career & Business
Daily Love & Relationship Horoscope for Wednesday 18 January: view Tuesday or Thursday
A fresh start is on offer in your emotional world or within a certain relationship but you might feel unsure about what's expected of you if something connected with your past is to be well and truly put behind you. Saying the words, 'forgive and forget' might be easier than doing so. As long as you're prepared to embark positively upon the new chapter unfolding, all will fall neatly into place. Do you know how to successfully plan ahead?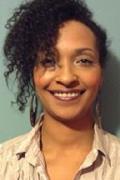 Call featured Psychic Tinisha
Tinisha is a natural Clairvoyant and Psychic. She also specialises in Mediumship. She is honest and straight talking and will always tell you the truth. 
Call Tinisha quoting PIN 4168.
Weekly Love & Relationship Horoscope starting 13 January:
Romantic discussions and exchanges are affected by much activity in your solar third house of communication and although there will likely be tension, possibly from the recent Full Moon in your relationships and commitment sector, Venus will be at hand to ensure the right levels of compassion and sensitivity are mixed with whatever you convey. Should an apology be on the cards, then a Mars/Chiron link could ensure it is said with the deepest levels of conviction.
Monthly Love & Relationship Horoscope for January:
Mercury's direct motion on the 8th could bring an end to confusing or mixed messages with a loved one or potential partner and offer a stronger or clearer way of communicating. This will be necessary once the Full Moon in your relationships and commitment sector rears its troublesome head on the 12th. To say tension will be high is an understatement and this confrontational time can be alleviated if you choose your words very carefully and sensitively. Best match? Libra or Taurus
More Horoscopes:
General
Money & Finance
Career & Business