Capricorn love & relationship horoscopes + psychic readings
Capricorn
More Horoscopes:
General
Money & Finance
Career & Business
Daily Love & Relationship Horoscope for Wednesday 18 October: view Tuesday or Thursday
You might need to be discerning when it comes to choosing who to confide in. You don't want to open up to just anybody because you're aware of how you're expected to be seen to be smiling, happy and without a care in the world by others. Much comes down to trust. Who do you trust most to open up to in ways you know you want and need to? The sky implies you have a perfect confidante if you want one. Your guide to successful dating, discover if this is your year to find love.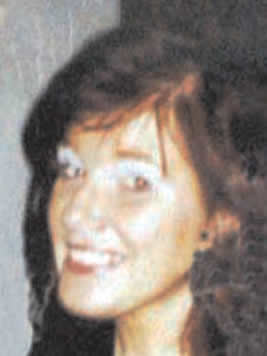 Call featured Psychic Elayna
Elayna is a natural Clairvoyant and Psychic. She also uses the Crystal Ball and Tarot. She has had her abilities since birth, but has been practicing regularly for 30 years, doing phone and platform work. Elayna has also developed and practiced the art of healing for quite a few years. 
Call Elayna quoting PIN 1284.
Weekly Love & Relationship Horoscope starting 13 October:
An opportunity exists to form a new level of trust between you and a certain person. This might involve you having to confide in them more than you've done recently or in the past. By making them feel closer to or more involved with your plans, aspirations or dreams, you're inspiring them to play an integral role in you achieving them. Once you open lines of communication properly, amazing developments can occur by keeping them open.
Monthly Love & Relationship Horoscope for October:
If you're a Sea Goat who has been focused intently on career progression in recent weeks, then the cosmos is determined to bring romantic reverie to your world! The first plan of action involves your social life and connecting or reconnecting with others becoming more of a priority from the 10th. Jupiter, the planet of good luck and optimism, influences friendships and networking for the next 13 months. If you're single, then you'll be able to form new, deep and potentially intimate connections this month - and beyond! Attached? If it has been some time since you chose to show off your partner in a social setting, then you could be surprised at how your heart flutters by doing so!
More Horoscopes:
General
Money & Finance
Career & Business