Capricorn love & relationship horoscopes + psychic readings
Capricorn
More Horoscopes:
General
Money & Finance
Career & Business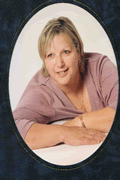 Call featured Psychic Gaile
Gaile is a fantastic Clairvoyant, Clairsentient, Clairaudient and Medium. Which means she can see, smell, feel and hear Spirit. She is honest, vibrant, and passionate to give you a fabulous reading. Gaile has helped many clients find a real sense of peace with loved ones that have passed over with her sensitivity and comforting nature. Gaile is also a well respected clairvoyant who really knows her stuff when dealing with relationship issues. 
Call Gaile quoting PIN 4250.
Weekly Love & Relationship Horoscope starting 11 August:
A loved one or potential partner could believe all is fine and dandy between you and be unaware of how you're nurturing certain concerns. This might have something to do with how quickly something is unfolding between you. It could also involve concerns you have about what's become imbalanced in terms of effort and dedication – especially if you believe you're giving more than your fair share. This is a week to bring any or all of the above into the open before things escalate further.
Monthly Love & Relationship Horoscope for August:
Venus exerts a magical influence over partnerships and commitments during most of August and affairs of the heart will be blessed with much love, comfort and harmony. As the month progresses, it could become clear how a close connection is deepening in a way that encourages you and your paramour to take your relationship to a new – and possibly, unexplored – level. This is exciting in many ways but be certain in your mind and heart that you're able to give the level of commitment doing so will require.
More Horoscopes:
General
Money & Finance
Career & Business