Capricorn love & relationship horoscopes + psychic readings
Capricorn
More Horoscopes:
General
Money & Finance
Career & Business
Daily Love & Relationship Horoscope for Saturday 24 June: view Friday or Sunday
A desire to control an aspect of your emotional world could be growing stronger, especially if you sense change within it and you're keen to retain what's comfortable or predictable. This is the sort of change you're unlikely to slow down or steer. This is a time to have faith in the fact that what's developing now is very positive. Don't fear or resent the change, welcome it. How do you know the best time to make important decisions? Find out how!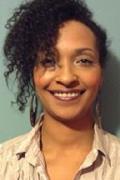 Call featured Psychic Tinisha
Tinisha is a natural Clairvoyant and Psychic. She also specialises in Mediumship. She is honest and straight talking and will always tell you the truth. 
Call Tinisha quoting PIN 4168.
Weekly Love & Relationship Horoscope starting 23 June:
With both of the zodiac's power and passion planets clashing, your emotional world could experience tension and conflict. That's the bad news. The good news is, you're about to be less inclined to control something connected with affairs of the heart than you've been inclined to recently. A new level of trust is making its way into your closest relationships or one in particular. You're expected to be more trusting and if you relax and try to be, you'll benefit from doing so.
Monthly Love & Relationship Horoscope for June:
You have some utterly amazing support from Venus this month to ensure coming weeks bring delightful levels of love, comfort and harmony to your emotional world. If you're a single Sea Goat, then this month is particularly important for you to make yourself available. Whether single or attached, more than one romantic opportunity and heartwarming experience awaits. All you need to do is be willing to accept and embrace them as they arise!
More Horoscopes:
General
Money & Finance
Career & Business