Capricorn love & relationship horoscopes + psychic readings
Capricorn
More Horoscopes:
General
Money & Finance
Career & Business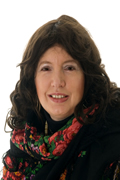 Call featured Psychic Laura May
Laura is a well known clairvoyant who clients have been trusting for years. Laura will be able to give you detailed information, month by month if you wish, about your future. Laura does not give general details; she is very specific. Laura is popular with clients that have difficult situations around them, as she will aim to provide you with a clearer mind to go forward. 
Call Laura May quoting PIN 4199.
Weekly Love & Relationship Horoscope starting 15 December:
Something you've kept concealed or chose not to reveal to others regarding your love life or a close relationship could be brought into the open. This would probably be easier if you were armed with more information than you appear to have available. Something connected with affairs of the heart remains unclear or vague. However, you know why a positive attitude is needed. This could be essential for providing an increased level of support that someone close needs now, or will need shortly.
Monthly Love & Relationship Horoscope for December:
Much activity related to your love life is 'behind the scenes,' and much of December could see you keeping certain love-related matters close to your chest. However, it's the arrival of your ruling planet, Saturn, in your sign from the 19th until December 2020 that will boost levels of seriousness you apply to all areas of your world – including affairs of the heart. Regardless of your relationship status, a new level of responsibility is applied to commitments. However, with Venus arriving in your sign on the 25th, not only are your powers of attraction enhanced, but your love life experiences new levels of warmth, comfort, and harmony.
More Horoscopes:
General
Money & Finance
Career & Business