Cancer Money & Finance horoscopes + psychic readings
Cancer
More Horoscopes:
General
Love & Relationship
Career & Business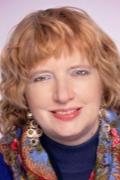 Call featured Psychic Laura May
Laura is a well known clairvoyant who clients have been trusting for years. Laura will be able to give you detailed information, month by month if you wish, about your future. Laura does not give general details; she is very specific. Laura is popular with clients that have difficult situations around them, as she will aim to provide you with a clearer mind to go forward. 
Call Laura May quoting PIN 4199.
Weekly Money & Finance Horoscope starting 18 December:
From the get go there is likely to be a sense that something has shifted and you'll feel it on both the income and financial fronts, but in very different ways. Monday is Juno's first full day in your financial sector in four years and it is also Ceres' first full day in retrograde motion in your income sector for 22 years. On their own these aren't major players, but with the South Node in your financial sector and the North Node in your income sector, they have access to powerful undercurrents. With Ceres in retrograde motion in your income sector, Mercury in his final days in retrograde motion on the job front and Uranus his final weeks in retrograde motion on the career front, this changes the dynamics across the board. All of a sudden the doors are open to the past, second chances and untapped potential across the income, work and career fronts. At the same time, Juno brings a chance to get a jump on your financial resolutions for the New Year.
Monthly Money & Finance Horoscope for December:
While the forces in play on the income front this month are subtle, it is what else is happening at the time that takes this to a whole new level. With Saturn in your work sector since 2014 and Uranus in your career sector since 2010, it is the norm to have professional forces in play at this time each year. In fact, with the Sun always spending the first three weeks of December in your work sector, this is when the push always comes on to bring your professional year home. What you don't usually have is planetary activity on the income front. So any activity on the income front is going to be an advantage, even just the Moon's monthly visit to your income sector. However, you have more than that, with both the North Node and Ceres in your income sector. Not only that, they will spend the first five days of the month aligned, for the first time here since 1999. The North Node, the forces behind August's total solar eclipse and more eclipses in 2018, knows where the money is, while Ceres is helping define your priorities. With Venus, the planet of money returning to your work sector on the 1st December to fuel your job confidence, attract opportunities and steer things in a lucrative direction, the timing couldn't be better. For not only does Venus arrive to find the North Node and Ceres aligned in your income sector, but Saturn and Mercury in your work sector. With the Moon moving through from the 7th December to the 9th December, you'll have a chance to further sharpen your nose for money. The Moon's return to your financial sector from the 21st December to the 24th December will sharpen your financial instincts during what can be an expensive time of year.
More Horoscopes:
General
Love & Relationship
Career & Business