Cancer Money & Finance horoscopes + psychic readings
Cancer
More Horoscopes:
General
Love & Relationship
Career & Business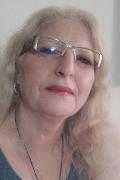 Call featured Psychic Tina
Tina is a Natural Psychic Clairvoyant who is also a very good Medium. Tina can do distant healing helping you feel more yourself. Tina uses her guides and angels to help guide you and give you the answers that you are seeking regarding any situation you may be facing. Tina can also use the Pendulum, Tarot and Angel cards if requested, to give a very indepth and detailed reading. Tinas readings will leave you with a zest for life and feeling content with yourself. 
Call Tina quoting PIN 4375.
Weekly Money & Finance Horoscope starting 27 March:
This week if you want to increase your spending ability, then look no further than to your Career decisions. There is a positive link between what you are earning now and your job choices. Even Saturn, who normally does not smile down on much, is happy to play along. Between Saturn and all the other planets cheering you on, there really is much to celebrate. This does not mean you have permission to overspend this week, but if you were going to invest in anything worthwhile, then please do consider extra study courses to up skill your knowledge. There is no immediate pressure on your finances this week, so apart from enjoying yourself with those you love, maybe consider booking a little time away to rejuvenate after a busy start to the year.
Monthly Money & Finance Horoscope for March:
While the Sun will always spend the majority of the first three weeks of February in your financial sector and will therefore have just left your financial sector by the time you reach March, often this is still a work in progress. Venus and Mercury, who travel with the Sun, will often stay on in order to help you tie up loose ends. However Venus, who left back in early January, has long since gone and won't return until 2018 and even Mercury left in late February, not to return until 2018 either. This is early in the year to have money matters done and dusted. When you moved into March 2016 both Venus and Mercury were still here and in fact, the last time things were all over by the 1st March was in 2013. It was only back in 2012 that Neptune left, ending decades of continuous planetary activity. Yet with Mars having moved through late last year and Venus having begun the year here, you began the year with a head start, your financial confidence high and plenty of motivation. Mercury only left your financial sector in the later days of February and the Moon on the same day, so you will begin the month with a smart head for money and your financial instincts still sharp. Apart from the Moon, until new developments start to unfold on the income front in May, you're on your own. The Moon's visit to your income sector from the 9th March to the 11th March will be especially important. Coming full circle from last month's lunar eclipse. Often what is triggered on a Full Moon comes to fruition when the Moon comes full circle. The timing is especially auspicious, for this will ensure that your nose for money is sharp as Mars leaves your career sector on the 10th March and during other developments at the time. You'll have a chance to get your financial bearings from the 23rd March to the 25th March.
More Horoscopes:
General
Love & Relationship
Career & Business