Cancer Money & Finance horoscopes + psychic readings
Cancer
More Horoscopes:
General
Love & Relationship
Career & Business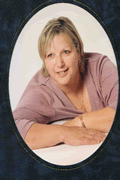 Call featured Psychic Gaile
Gaile is a fantastic Clairvoyant, Clairsentient, Clairaudient and Medium. Which means she can see, smell, feel and hear Spirit. She is honest, vibrant, and passionate to give you a fabulous reading. Gaile has helped many clients find a real sense of peace with loved ones that have passed over with her sensitivity and comforting nature. Gaile is also a well respected clairvoyant who really knows her stuff when dealing with relationship issues. 
Call Gaile quoting PIN 4250.
Weekly Money & Finance Horoscope starting 14 August:
Things take a step back on the income and financial fronts this week, with a chance to regroup and let things settle. What you're stepping back from and regrouping after, is last week's lunar eclipse in your financial sector. And with a total solar eclipse in your income sector early next week, you need this firebreak between the two. Even if last week's lunar eclipse didn't create any financial tension, it would have created a lot of strong emotional responses. Unlike next week's solar eclipse, which is nothing but opportunity and the potential for a breakthrough on the income front, last week's lunar eclipse was an opposition between income and money matters. With the Moon out of the picture this week and the fog of war gone, you're able to reflect back on the financial revelations. At the same time, with the Sun in his last full week in your income sector, but a total solar eclipse here early next week and Venus returning later next week, things are about to take off.
Monthly Money & Finance Horoscope for August:
That the Sun will always spend the first three weeks of August in your income sector is about the only thing that can be considered the norm on the income front this month. The fact that you have a lunar eclipse in your financial sector on the 8th August and a total solar eclipse in your income sector on the 22nd August, is evidence that fate is at play behind the scenes. This might sound like hyperbole, but with the lunar nodes in your two money houses since May, this is the reality. The difference this month is that when the Sun, Mercury and Mars returned to your income sector last month, they were the first planets to find the North Node here in 17 years. Or at least that was the case for the Sun and Mercury. For Mars, when he returned on the 21st August to declare war on glass ceilings, it was his first encounter with the North Node here in 36 years. Why that is important is that the North Node brings the element of fate but also destiny in play. Since the 10th May the North Node has been creating a lucrative sense of direction and a lot of potential. But it takes planets to trigger that potential. To have the Sun, Mars and the North Node in your income sector at the same time is rare. The Sun turns the spotlight on what is developing, Mars provides the motivation to fight for what you deserve and the North Node sets the scene for what's possible. The last time all three met up here was in 1925, 92 years ago. Yet with Mars here all month, continuous planetary activity until September 2018 and the North Node here until November 2018, this is a journey.
More Horoscopes:
General
Love & Relationship
Career & Business