Cancer Money & Finance horoscopes + psychic readings
Cancer
More Horoscopes:
General
Love & Relationship
Career & Business
Daily Money & Finance Horoscope for Saturday 24 June: view Friday or Sunday
Sometimes it is not the event itself that is important but the timing and that's especially when it comes to a major alignment between work and career forces. You're just two days into a 15 day alignment, one that will end a day after new doors open on the income front, in just 12 days' time. There is a real sense that something is brewing across the income, work and career fronts. What are your real talents, creative skills and financial abilities?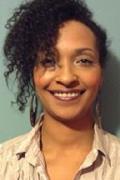 Call featured Psychic Tinisha
Tinisha is a natural Clairvoyant and Psychic. She also specialises in Mediumship. She is honest and straight talking and will always tell you the truth. 
Call Tinisha quoting PIN 4168.
Weekly Money & Finance Horoscope starting 19 June:
The Moon is wisely staying clear of your two money houses this week and won't become involved again until it returns to your income sector early next week. By then any work tensions and professional pressure will have dropped back and a major alignment of job and career forces will be under. This is an alignment that begins on Thursday and will run for the next 15 days. With Mercury just two weeks away from your income sector by then, the Moon's return early next week with be a game changer. In the middle of a major coming together of job and career forces and with income developments just over a week away, this will be a chance to point things in a lucrative direction. Until then keep your money hat off as much as possible. This week is more about keeping your work and professional hats on.
Monthly Money & Finance Horoscope for June:
For the first time in 17 years the North Node is spending its first full month in your income sector and the South Node in your financial sector. This is your new reality now for the next 18 months and has been since the lunar nodes returned to your two money houses on the 10th May. While each has a very different influence, as the lunar nodes are always in opposition, there is a constant battle or balancing act between income and money matters. That will continue through to November 2018 and this will also trigger multiple eclipses, so is a big deal. The first of those eclipses will be a Full Moon in your financial sector and total solar eclipse in your income sector in August. The first full month of this new 18 month journey is more about adjusting to a balancing act between money coming in and money going out and the different influences. It's when the Sun, Mercury and Mars all return to your income sector next month that you'll appreciate the North Node's auspicious influence. Apart from Jupiter, the North Node is considered the luckiest influence in our charts and where the North Node is located there is an opportunity for growth. This puts you at the start of what could be a very lucrative 18 month period. However, this has to be balanced with taking care of money matters as a whole. The Moon's visit to your two money houses also becomes more important. Every two weeks that balance will be put to the test, as the Moon visits your income and financial sectors. However, a need for balance is now constant.
More Horoscopes:
General
Love & Relationship
Career & Business