Cancer Money & Finance horoscopes + psychic readings
Cancer
More Horoscopes:
General
Love & Relationship
Career & Business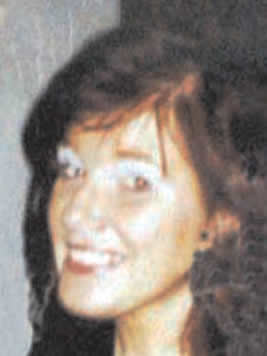 Call featured Psychic Elayna
Elayna is a natural Clairvoyant and Psychic. She also uses the Crystal Ball and Tarot. She has had her abilities since birth, but has been practicing regularly for 30 years, doing phone and platform work. Elayna has also developed and practiced the art of healing for quite a few years. 
Call Elayna quoting PIN 1284.
Weekly Money & Finance Horoscope starting 16 October:
The Moon has only just left your income sector in the closing hours of the weekend, allowing you to start the week with a sharp nose for money from the get go. The Moon's visit capped off an extraordinary four weeks on the income front, one that saw support for the North Node on the income front bounce from powerful forces on the job and career fronts. It was an alignment between the North Node and Saturn in your work sector last week that allows you to start the week feeling confident on both fronts. The North Node is giving you a clear sense of direction on the income front and this has allowed this to align with Saturn's sense of direction on the job front. As you move into some powerful months on the job front, this is now in tandem with a lucrative sense of direction. There should be a new sense of confidence across the income, work and career fronts.
Monthly Money & Finance Horoscope for October:
With the Sun having left your income sector just days after August's total solar eclipse, you wouldn't expect to still have planetary activity here in October. Especially as Mercury, Mars and Venus also left your income sector last month. Yet even if this had brought all planetary activity for the year to a close, this wouldn't have been a disadvantage. For with the North Node, the force behind August's solar eclipse here until November 2018, things were never going to go off the boil. To still have planetary activity here would be a bonus, but definitely an unexpected one. And that is exactly what you have, with Ceres having returned to your income sector just four days after Venus left, late last month. Ceres is the queen of nurturing and her job is to make sure you get what you want, first by working to establish what it is you need. Once every four years, Ceres will spend three months getting to the heart of your income needs and priorities and making sure you get what you need. In order to do that she looks beyond the money and at all the implications. For that Ceres factors in all the currencies in your life. With the North Node here Ceres doesn't have to worry about attracting the money, because you have the Midas touch. Yet not due to leave until June 2019, Ceres is staying nine months this time. With the North Node here throughout that time and massive support for work and career forces, this is the first full month of what has the potential to be a lucrative new chapter.
More Horoscopes:
General
Love & Relationship
Career & Business