Cancer love & relationship horoscopes + psychic readings
Cancer
More Horoscopes:
General
Money & Finance
Career & Business
Daily Love & Relationship Horoscope for Wednesday 18 January: view Tuesday or Thursday
If you know certain key pieces of information are missing where your interaction with a special person is concerned, then it would make sense to refrain from drawing conclusions until you're more enlightened. Your instincts rarely fail you but, on this occasion, you could be seeing what you want to see in a romantic or relationship situation. Wait for the truth to emerge. It's coming. Discover the magic that happens when you and your partner get together.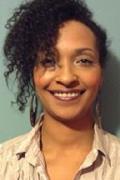 Call featured Psychic Tinisha
Tinisha is a natural Clairvoyant and Psychic. She also specialises in Mediumship. She is honest and straight talking and will always tell you the truth. 
Call Tinisha quoting PIN 4168.
Weekly Love & Relationship Horoscope starting 13 January:
Events this week in your emotional or romantic sphere could be residual from the recent Full Moon in your sign. This likely heightened emotions or intensified certain responses and coming days could see you and possibly a loved one still getting to grips with what was discussed or transpired in some way. We all say things we don't mean in the heat of certain moments. Swallowing a bit of pride to offer an olive branch might be a very helpful and timely move.
Monthly Love & Relationship Horoscope for January:
Venus' entry into your sector of faraway places could see single Cancerians developing a love interest at a distance. Mercury's direct motion on the 8th in your relationship and commitment sector will improve communication that went dormant in recent weeks and in time for the Full Moon in your sign on the 12th. Communicating thoughts and feelings will be paramount but emotions could escalate. Being tactful might be tricky but must happen if progress is to be made. Best match? Taurus or Capricorn
More Horoscopes:
General
Money & Finance
Career & Business