Cancer love & relationship horoscopes + psychic readings
Cancer
More Horoscopes:
General
Money & Finance
Career & Business
Daily Love & Relationship Horoscope for Thursday 17 August: view Wednesday or Friday
It's definitely a case of 'better out than in' where expressing thoughts and feelings to a loved one or potential partner is concerned. You might be aware of your own emotional intensity and feel it's best to show some restraint but doing so might prove to be futile. Say what you think. Make clear what you feel. A very new level of closeness can result from you taking the lead now. How do you relate to people around you? Your personality and unique potential revealed.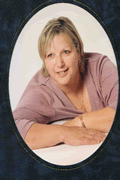 Call featured Psychic Gaile
Gaile is a fantastic Clairvoyant, Clairsentient, Clairaudient and Medium. Which means she can see, smell, feel and hear Spirit. She is honest, vibrant, and passionate to give you a fabulous reading. Gaile has helped many clients find a real sense of peace with loved ones that have passed over with her sensitivity and comforting nature. Gaile is also a well respected clairvoyant who really knows her stuff when dealing with relationship issues. 
Call Gaile quoting PIN 4250.
Weekly Love & Relationship Horoscope starting 11 August:
It might become clear this week that a certain precedent has been set in a close relationship. This might involve you believing you're shouldering more responsibility than you should be - or you've gone to great lengths to make a loved one's world more comfortable and they seem to want more and unwilling to reciprocate. Either way, you know what needs to shift to become fairer and it might be up to you to instigate this discussion.
Monthly Love & Relationship Horoscope for August:
During almost all of August, you'll benefit in the most delightful ways from the influence of Venus in your sign. You'll feel more youthful, and your powers of attraction will be strong. If you're a single Crab looking for love, then coming weeks offer a chance to consider more than one admirer. If you're attached, then your bond will feel more comfortable and harmonious. Your confidence might get shaky around the time of the New Moon Solar Eclipse on the 21st but, once it passes, your confidence will return with a vengeance, boosting your sexiness factor even more!
More Horoscopes:
General
Money & Finance
Career & Business