Cancer love & relationship horoscopes + psychic readings
Cancer
More Horoscopes:
General
Money & Finance
Career & Business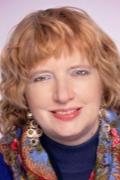 Call featured Psychic Laura May
Laura is a well known clairvoyant who clients have been trusting for years. Laura will be able to give you detailed information, month by month if you wish, about your future. Laura does not give general details; she is very specific. Laura is popular with clients that have difficult situations around them, as she will aim to provide you with a clearer mind to go forward. 
Call Laura May quoting PIN 4199.
Weekly Love & Relationship Horoscope starting 15 December:
A certain connection has probably deepened recently and the coming week gives a delightful insight into how much more potential exists for it to become stronger. It's possible you've had your eyes opened to how supportive someone close can be when they need to be. It's also possible a problem requires two heads applied to it instead of only yours. One involvement could be deepening spiritually, too. Let whatever is unfolding continue to do so. True love connections don't get better than this.
Monthly Love & Relationship Horoscope for December:
The biggest news for you surrounds the entry of Saturn in your opposite sign from the 19th until late 2020. This month marks the start of a very new and potentially rewarding phase where relationships and commitments are concerned. What transpires between you and someone close around the 19th will probably offer a strong clue about where Saturn intends to focus its disciplinary and restrictive energies. From the 9th, passion planet Mars influences all things connected with love and romance. Prepare for some delightfully steamy moments!
More Horoscopes:
General
Money & Finance
Career & Business