Cancer love & relationship horoscopes + psychic readings
Cancer
More Horoscopes:
General
Money & Finance
Career & Business
Daily Love & Relationship Horoscope for Saturday 24 June: view Friday or Sunday
Taking a brave step in a particular love life direction hasn't been without considerable thought on your part but one or two others in your world probably won't see it that way. What they're seeing is a hasty, ill-thought-through action that goes against the grain of what your actions have dictated so far. You know what you're doing and why you're doing it. Others will accept your thinking soon. Find true relationship success, how does your parttner really respond to you?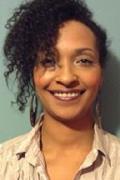 Call featured Psychic Tinisha
Tinisha is a natural Clairvoyant and Psychic. She also specialises in Mediumship. She is honest and straight talking and will always tell you the truth. 
Call Tinisha quoting PIN 4168.
Weekly Love & Relationship Horoscope starting 23 June:
You can hear what someone in your world is saying, but what do they really mean? This person might be asking the same question of you. That's why a crucial dialogue needs to be based on an understanding that openness and honesty are underpinning every word. There can be no skirting around certain issues or leaving certain topics to remain under the carpet where they've been brushed conveniently.
Monthly Love & Relationship Horoscope for June:
Any insecurities or lack of confidence you've felt recently where your emotional world or a particular relationship is concerned could vanish during coming weeks. Where you might have wondered if you should or shouldn't take action you've been considering, you could throw away the rule book and pursue a plan with vigor. Having your mojo back means your libido gets a significant boost and if issues have existed in that department, then they're about to vanish, too!
More Horoscopes:
General
Money & Finance
Career & Business