Cancer Career & Business horoscopes + psychic readings
Cancer
More Horoscopes:
General
Love & Relationship
Money & Finance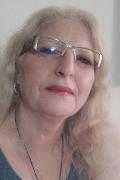 Call featured Psychic Tina
Tina is a Natural Psychic Clairvoyant who is also a very good Medium. Tina can do distant healing helping you feel more yourself. Tina uses her guides and angels to help guide you and give you the answers that you are seeking regarding any situation you may be facing. Tina can also use the Pendulum, Tarot and Angel cards if requested, to give a very indepth and detailed reading. Tinas readings will leave you with a zest for life and feeling content with yourself. 
Call Tina quoting PIN 4375.
Weekly Career & Business Horoscope starting 27 March:
New Ventures are being highlighted for you this week Cancer, in fact you may even feel a bit overloaded. Tuesday's New Moon triggers urgent New Beginnings with much cosmic support. The only thing to be weary of is your work/home life balance. Does this also need some attention? It is possible now that there will be a sudden change in circumstances that will encourage you to reconsider all your options. Even though those new project ideas are flowing thick and fast, along with that comes empty nest syndrome. The choice is yours, what about a 'work from home' option. This week look into applying for another Study course. Venus and the Sun have left behind enough energy to light the way, whether it be full time or part time study, now is the time to upskill. Plan wisely and you have the ability to achieve it all.
Monthly Career & Business Horoscope forMarch:
March is always going to be a professionally charged month for you or at least that is normally the case once the Sun returns on the 20th March. With Uranus here since 2010 and in direct motion since late last year, things will never go completely off the boil. However you don't have to wait for the Sun, nor is this month by any definition be considered an ordinary March. Instead, this is an extraordinary point in an already extraordinary professional year. It is no exaggeration to say that professionally, this is the point everything until now has lead up to and everything from now will lead on from. Things started coming together late last year, when after two years of slowing down and inching closer, Uranus in your career sector and Saturn in your work sector finally joined forces. Locked into place until the 20th December, this made 2017 your biggest professional year ever, before it even began. You have never and will never have the conditions you have in play on the career and work fronts this year again. So the bottom line was already pretty high, with Mars' return to your career sector in late January setting the scene for something stunning. Venus' return late last month added to this and as February unfolded they slowly all came together. The later days of February a major, one in a lifetime alignment of Mars, Uranus and Eris came together in your career sector, something that ended just before March began and will take days to unfold. Instead of moving on, Venus will turn retrograde in your career sector on the 4th March and if you don't already have opportunities enough, will open the doors to the past, second chances and untapped potential. There is however a downside or a price you have to pay and that price is work/life balance issues. Jupiter, in retrograde motion in your home and family sector is doing everything he can to slow this down. Not to rain on your parade, but aware that major career and job developments will continue to unfold all year and is attempting to instil some much needed balance. Mars will leave on the 10th March, but with Mercury returning on the 14th March and the Sun on the 20th March, career matters will continue to unfold.
More Horoscopes:
General
Love & Relationship
Money & Finance