Cancer Career & Business horoscopes + psychic readings
Cancer
More Horoscopes:
General
Love & Relationship
Money & Finance
Daily Career & Business Horoscope for Monday 18 December: view Sunday or Tuesday
Today couldn't be any bigger on the work front, so big in fact that you're not going to take it all in and fortunately you don't have to. A New Moon during Saturn's final days is bringing a huge information dump and a chance to draw a major new line in the sand. Yet with Mercury still in retrograde motion, he's staying on to help you figure it out, something that will continue right through into the New Year. What triggers your action at specific times? Find out now!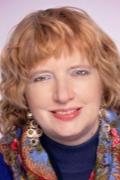 Call featured Psychic Laura May
Laura is a well known clairvoyant who clients have been trusting for years. Laura will be able to give you detailed information, month by month if you wish, about your future. Laura does not give general details; she is very specific. Laura is popular with clients that have difficult situations around them, as she will aim to provide you with a clearer mind to go forward. 
Call Laura May quoting PIN 4199.
Weekly Career & Business Horoscope starting 18 December:
You would need a book rather than a few paragraphs to explain all the professional dynamics in play this week, which is why you need to take things one day at a time. The week not only begins with a New Moon in your work sector, but with Saturn wrapping up his three year visit on Wednesday, this is giving work and job matters a major thrust. With the Sun leaving on Friday as well, be wary about buying into a sense of urgency. For while the Sun and Saturn are leaving this week, with Venus here until Christmas Day, Mercury here until mid January and Mars not even returning until late January, this is still a work in progress. At the same time that a New Moon brings an opportunity for new beginnings, the doors are also open to the past, second chances and untapped potential across the income, work and career fronts.
Monthly Career & Business Horoscope forDecember:
December is often the busiest month of any year for you, and no matter how many resolutions you make at the start of each year to ensure it doesn't happen next year, it always does. That is because the Sun always has and always will spend the first three weeks of December in your work sector. Because of that, it is a fact of life that this will be a busy month, but also with experience comes the means to work smarter and pace yourself. This year this might be easier said than done, for with Saturn wrapping up his three year visit on the 20th December, this is more than an annual update. Yet the fact that Uranus and Eris are both spending their last full month in retrograde motion in your career sector and Mercury will spend from the 3rd December to the 23rd December in retrograde motion on the work front, is a sign that the professional gods want you to pace yourself. And for a good reason. For while Saturn will leave your work sector on the 20th December, the Sun on the 22nd December and Venus on the 25th December, this is not the end of the story. Mercury will stay on over the holiday period, just to keep your head in the game, but in the most low key way, you have experienced since the end of 2013. Mercury will even leave on the 11th January, leaving your work sector empty for the first time in over three years. Yet with Uranus and Eris both turning direct in early January and Mars returning to your work sector later next month, catch your breath while you can. This is a month for working diligently and because he won't return for another three decades, to take responsibility and work with Saturn's exacting standards. Saturn will require a lot from you, but most of all he will require you to pace yourself and put everything you have into everything you do.
More Horoscopes:
General
Love & Relationship
Money & Finance