Cancer Career & Business horoscopes + psychic readings
Cancer
More Horoscopes:
General
Love & Relationship
Money & Finance
Daily Career & Business Horoscope for Wednesday 24 May: view Tuesday or Thursday
As the Moon leaves your career sector this will see the professional pressures of the last few days drop back. Yet in its place you're likely to feel a new sense of determination. Look at where any frustration came from work/life balance issues, seeming them not as a problem but something that needs to be factored in. Identify the best moment for that important decision.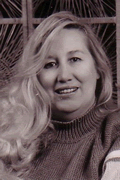 Call featured Psychic Goldey
Goldey aims to bring clarity where there is confusion, hope where there is worry, happiness where there has been sadness. Goldey is clairaudient, which means she senses a great deal from your voice, as well as clairvoyant and clairsentient but Astrology is Goldeys forte. In order to get the most out of your reading with Goldey you should have dates and times at the ready. Goldey can bring you real insight. 
Call Goldey quoting PIN 4439.
Weekly Career & Business Horoscope starting 22 May:
Starting the week with the Moon in your career sector will always be a mixed blessing. Or at least that has been the case since Jupiter moved onto the other side of the sky last September. For the last eight months the Moon hasn't been able to move through your career sector without moving into opposition with Jupiter. For that reason, the professional pressures and work/life balance tensions at the start of the week are par for the course. This is a small price to pay for the valuable clues, hunches and insights and the Eureka moments this triggers. This time things may be tenser, due to Venus' opposition with Jupiter over the weekend. However that is already turning into motivation, with Venus determined to make her final weeks in your career sector count. The end of the week may see work tension and job pressure rise. This will be a call to work smarter and pace yourself.
Monthly Career & Business Horoscope forMay:
Things not so much slow down professionally this month but move to a lane where you're no longer chasing your tail. The Sun left your career sector on the 21st April and that should have been the point where everything was handed over to the caretaker crew, making it more about the journey. But there is obviously unfinished business, for just eight days after Mercury retrograded back into your career sector on the 21st April Venus returned. Both had left your career sector in early April, Mercury returning by retrograding back in and Venus by retrograding back out and then returning at the end of the month, in direct motion. Venus won't leave until early June, so will spend the whole of May here. That is on top of the two months she has already spent here. Venus is in no hurry and Mercury is in retrograde motion until the 4th May. And with Saturn in his first full month in retrograde motion in your work sector, while there is still a lot unfolding there is no urgency. Instead there is a real sense that you're able to go back over ground already covered, with a chance to ensure no stone has been left unturned. Until Mercury leaves on the 16th May you have the means to keep your head in the game. In fact, once Mercury turns direct on the 4th May the next 12 days will become all about making choices, decisions and plans, putting together a game plan for the rest of this professional year. Yet Venus will continue to attract opportunities for the rest of the month, as well as giving you a chance to decide where your heart stands and what you want from the coming year. Both Mercury and Venus bring an opportunity for a do over.
More Horoscopes:
General
Love & Relationship
Money & Finance