Cancer Career & Business horoscopes + psychic readings
Cancer
More Horoscopes:
General
Love & Relationship
Money & Finance
Daily Career & Business Horoscope for Thursday 17 August: view Wednesday or Friday
As Saturn moves into his final week in retrograde motion in your work sector, there are some major and I mean major forces in play across the income, work and career fronts. In the lead up to next week's total solar eclipse in your income sector, the Sun is aligned with forces across the income, work and career fronts. This allows you to move into these final days of review on the job front, with a heap of confidence. How can planetary transits influence your decisions?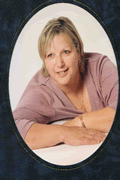 Call featured Psychic Gaile
Gaile is a fantastic Clairvoyant, Clairsentient, Clairaudient and Medium. Which means she can see, smell, feel and hear Spirit. She is honest, vibrant, and passionate to give you a fabulous reading. Gaile has helped many clients find a real sense of peace with loved ones that have passed over with her sensitivity and comforting nature. Gaile is also a well respected clairvoyant who really knows her stuff when dealing with relationship issues. 
Call Gaile quoting PIN 4250.
Weekly Career & Business Horoscope starting 14 August:
As Saturn spends his last full week in retrograde motion in your work sector, he is slowing right down. So much so that while an opposition with the Moon on Thursday might attempt to create some work tension and job pressure, it is unlikely to. This is the last time that Saturn will be in retrograde motion in your work sector for another 28 years, so is intent on using this as a time to reflect and look back. The Moon's monthly visit to a reflective part of your chart will create an opportunity designed to ensure you're not working too hard. This is a call to pull back, with any work tension and job pressure all about knowing when to keep your work hat on and when to take it off. However, the Moon will return to find Saturn already applying the breaks. This is a week for working behind the scenes, with career and income forces in full support.
Monthly Career & Business Horoscope forAugust:
August is that month that professionally you desperately need. You might still have the same amount of work and demands on your plate and you may still work as many hours, but you are likely to find it hard to stay in the fast lane. If there is a short cut, something you can delegate, simplify or generally make it easier for yourself, you're likely to find it. It is not that you have lost your edge and more that collectively the professional gods are making the most of a chance to catch their breath. Fortunately this is a stunning month for income matters, with the professional gods happy for the money gods to take the wheel. If there is forward movement and new developments, this is likely to be driven by the money. What makes this a low key professional month, especially in terms of motivation and an unwillingness to work yourself into the ground, is that all three planets on the professional front are at a crawl. Eris, in your career sector since 1926 turned retrograde on the 20th July. As the slowest planet in the solar system, she will spend the majority of August at a crawl. The month begins with Uranus at a standstill, in preparation for his retrograde turn in your career sector on the 3rd August. This will put both planets on the career front in retrograde motion and it will stay that way until January. At the same time Saturn is slowing down ahead of his direct turn in your work sector on the 26th July. There are some busy months coming up, especially with Saturn leaving in December, but for now there is a strong, steady and stable, but slow force in play across the job and career fronts.
More Horoscopes:
General
Love & Relationship
Money & Finance