Cancer Career & Business horoscopes + psychic readings
Cancer
More Horoscopes:
General
Love & Relationship
Money & Finance
Daily Career & Business Horoscope for Wednesday 18 October: view Tuesday or Thursday
The next few days call for some caution, especially when it comes to any professional pressure. Yet the caution surrounds sweating the small stuff or creating challenges where there are none. For where there is pressure you'll find the potential for Eureka moments or the push to think and look outside the square. Successfully plan ahead, get a personal forecast.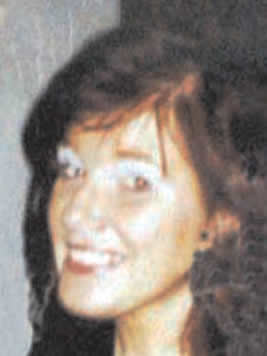 Call featured Psychic Elayna
Elayna is a natural Clairvoyant and Psychic. She also uses the Crystal Ball and Tarot. She has had her abilities since birth, but has been practicing regularly for 30 years, doing phone and platform work. Elayna has also developed and practiced the art of healing for quite a few years. 
Call Elayna quoting PIN 1284.
Weekly Career & Business Horoscope starting 16 October:
While you haven't fully escaped the professional pressure or work/life balance tension of the past 13 months, it is now coming in fits and starts and at a more mundane level. The Sun always moves through your home and family sector at this time of year and for the last 92 years that has included an opposition with planets in your career sector. This is the downside to having career resources in play all year, year after year and decade after decade. It wasn't until Jupiter left your home and family sector last week that the constant pressure of the last 13 months dropped back. The Sun, in his last full week in your home and family sector will do what he is charged to do, which is make work/life balance a priority. However, the pressure that has dogged you all year is gone and in its place there is a massive coming together of income, work and career forces.
Monthly Career & Business Horoscope forOctober:
Work/life balance issues are common at this time of year, for as the Sun and other planets put the focus on things close to home, this puts them in opposition with both planets in your career sector. This is a given and has always and will always be part of the pattern that every year goes through. This year this has been more of an issue because until the 11th October you have Jupiter in your home and family sector. Right until the moment he leaves, Jupiter is on a mission to ensure you have the right work/life balance, which is why things might be tense at the start of the month, before dropping back. However, Jupiter is the planet of luck and everything he does is in your best interests. This is a chance to make sure the wheels are running smoothly and you have the right balance, before things really get busy. That's right 'really get busy', with your definition of busy set to change over the coming months. If you thought the year to date has been busy, you haven't seen anything yet. For now Saturn, in his second full month in direct motion in your work sector, is still taking things slowly. However, with Saturn leaving in December and then not returning for another 28 years, once the Sun, Mercury and Venus return next month, it will be time to bring things home. With Uranus and Eris both in retrograde motion in your career sector and Saturn still favouring small steps in the right direction, this is a month for streamlining and making sure you have the right work/life balance. Another reason is that you'll find that after the 11th October a life that is all work and no play will no longer be an option.
More Horoscopes:
General
Love & Relationship
Money & Finance