Cancer Career & Business horoscopes + psychic readings
Cancer
More Horoscopes:
General
Love & Relationship
Money & Finance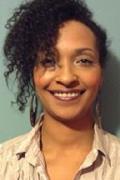 Call featured Psychic Tinisha
Tinisha is a natural Clairvoyant and Psychic. She also specialises in Mediumship. She is honest and straight talking and will always tell you the truth. 
Call Tinisha quoting PIN 4168.
Weekly Career & Business Horoscope starting 19 June:
This is one week where you can't judge a book by its cover, especially as first impressions might not appear that great. A snapshot of Monday in particular reveals the Moon, moving through your career sector but under pressure from Jupiter. At the same time Saturn, in retrograde motion in your work sector is in opposition with Mercury. A week that starts with work tensions and professional pressure running high can only go downhill from there, right? Wrong. Whether by coincidence or some bizarre way of preparing you for what is to come, in both cases the message is balance and working smarter. Everything changes by Thursday and that's when you'll benefit from the sharp professional instincts you began the week with. For it's on Friday that a major 15 day alignment of work and career forces begins.
Monthly Career & Business Horoscope forJune:
You finally reach a point in the early part of the month when the focus on the career front moves back to the big picture. This has been an almost manic professional year, one that hasn't yet brought that chance you normally get to catch your breath. With Uranus in your career sector since 2010 and Saturn in your work sector since 2014 you're used to having your work and professional hats on 24/7, but not to the extent you've needed to this year. The Sun will typically move through your career sector from the 21st March to the 20th April, give or take a day either side. Because Venus and Mercury travel with the Sun, but can arrive later or earlier, things can often kick off in early March or even February and on the other side can extend out to May. This year things kicked off with Mars' return just before Christmas and as for trailing off after the Sun's departure? Well, you're still waiting for that. By the time Venus finally leaves your career sector on the 6th June you'll have been in the fast lane for nearly six months. Saturn, in retrograde motion in your work sector, has been trying to pull things back. Any work tension and job pressure last month and especially in the later part of the month, was Mars helping to apply the brakes as well. By the time Venus eventually leaves on the 6th June, she'll have spent the majority of the last four months here. Even the four weeks she took off was when the Sun moved through, so there was no break. When Venus leaves the reins will go back to Uranus, who here until March 2019 is, like Saturn, playing a long game. Finally, with a huge amount of momentum under your belt you should be able to find a more manageable pace.
More Horoscopes:
General
Love & Relationship
Money & Finance