Cancer horoscopes + psychic readings
Cancer
More Horoscopes:
Money & Finance
Love & Relationship
Career & Business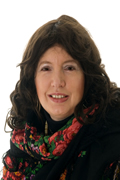 Call featured Psychic Laura May
Laura is a well known clairvoyant who clients have been trusting for years. Laura will be able to give you detailed information, month by month if you wish, about your future. Laura does not give general details; she is very specific. Laura is popular with clients that have difficult situations around them, as she will aim to provide you with a clearer mind to go forward. 
Call Laura May quoting PIN 4199.
Weekly Horoscope starting 15 December:
A sense of pressure is increasing. How are you expected to fulfill and accomplish every obligation unless someone invents a 28-hour day? However, before you start to resent this increase in pressure, look closely at why it's happening – and how instrumental you've been in creating it. This week, should pressure become too intense, step back and be proud of what you've achieved so far and will continue to achieve. It's a sign that one closely-held aspiration is on track for greater success.
Monthly Horoscope for December:
A plan that has ticked along comfortably could be altered with little or no warning, so being flexible is essential if you're to keep your stress levels low. It will also be important to recognize the right and wrong ways of asking others for support. Believing you and they are all on the same page could result in you coming across as bossy or demanding. You want to ensure something is done properly and thoroughly but might need to accept that, while others share your keenness, they have their ways of doing what needs to be done. At month end, a reason to question someone's loyalty later arises. Don't make a bigger deal of this than is really necessary.
More Horoscopes:
Money & Finance
Love & Relationship
Career & Business
2017 Forecaster
See how you benefit from a Forecaster report, find out what's coming up in the days ahead.
Get My 2017 Forecast