Cancer horoscopes + psychic readings
Cancer
More Horoscopes:
Money & Finance
Love & Relationship
Career & Business
Daily Horoscope for Thursday 19 October: view Tuesday or Wednesday
If you're willing to take something less seriously, then so too will someone else. This could be what's needed to reduce or eliminate tension that might have existed between you. Serious or somber discussions can now be replaced with humor and lighthearted exchanges. You might have forgotten how good it feels to laugh with a certain person. What are your best talents? Develop your abilities and experience the future!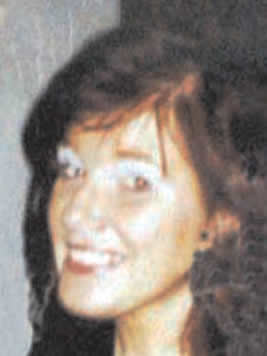 Call featured Psychic Elayna
Elayna is a natural Clairvoyant and Psychic. She also uses the Crystal Ball and Tarot. She has had her abilities since birth, but has been practicing regularly for 30 years, doing phone and platform work. Elayna has also developed and practiced the art of healing for quite a few years. 
Call Elayna quoting PIN 1284.
Weekly Horoscope starting 13 October:
Do you require a telephone box to get changed in? Is your superhero suit something you wear beneath your clothing to be available to save the day with a second's notice? This week, you could believe you're superhuman and respond to cries for help. Some of these might be genuine. However, some are not. Don't convince yourself a seemingly extreme situation requires an extreme measure. You're not obliged to go to great lengths to prove a point - or prove yourself.
Monthly Horoscope for October:
A tense Full Moon on the 5th influences your career, causing you to reassess a professional plan you were certain would unfold without a hitch. At least one person will need to respect your decision regarding this. What transpires on home or family fronts around mid-October will be a delightful distraction. Alterations within your abode or a complete change of residence could be possible. Jupiter's change of sign heralds a 13-month period where your relationship with a child - or possibly children - becomes strengthened. If you sense an urge to express yourself creatively in any way, then don't suppress it! A masterpiece could emerge!
More Horoscopes:
Money & Finance
Love & Relationship
Career & Business
2017 Forecaster
See how you benefit from a Forecaster report, find out what's coming up in the days ahead.
Get My 2017 Forecast