Cancer horoscopes + psychic readings
Cancer
More Horoscopes:
Money & Finance
Love & Relationship
Career & Business
Daily Horoscope for Friday 23 June: view Saturday or Sunday
You could be at risk of overthinking a certain issue or dilemma and if your train of thought keeps bringing you back to the same place each time, then that's your cue to step back and give it some breathing space. To see a certain matter objectively, you need to allow it some room to grow and mature in a way it's trying to. Action you're considering isn't as urgent as you believe it to be, either. Is the year you will find love ? How to make the best of your love-life.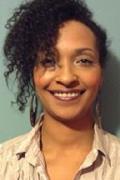 Call featured Psychic Tinisha
Tinisha is a natural Clairvoyant and Psychic. She also specialises in Mediumship. She is honest and straight talking and will always tell you the truth. 
Call Tinisha quoting PIN 4168.
Weekly Horoscope starting 23 June:
This week, the saying about regretting what we don't do rather than what we do is relevant. For some time, you've been weighing up the pros and cons of an offer or commitment and if both weren't so evenly balanced, you'd have probably made a decision some time ago. Coming days offer insight that should do much to swing your decision either way. The choice is entirely yours but the cosmos appears keen to ensure your decision is made with essential facts available.
Monthly Horoscope for June:
The arrival of Mars in your sign for the first time in two years brings a noticeable boost to your energy, stamina and passion levels. If you know you've needed a kick up the backside to get certain plans or projects underway, then this is the month they're likely to commence. A work-related decision might be tough to make but you'll see how necessary it is. Finally, a New Moon in your sign on the 23rd marks the start of a new beginning in a way that will delight you.
More Horoscopes:
Money & Finance
Love & Relationship
Career & Business
2017 Forecaster
See how you benefit from a Forecaster report, find out what's coming up in the days ahead.
Get My 2017 Forecast