Cancer horoscopes + psychic readings
Cancer
More Horoscopes:
Money & Finance
Love & Relationship
Career & Business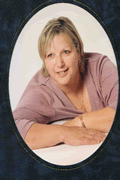 Call featured Psychic Gaile
Gaile is a fantastic Clairvoyant, Clairsentient, Clairaudient and Medium. Which means she can see, smell, feel and hear Spirit. She is honest, vibrant, and passionate to give you a fabulous reading. Gaile has helped many clients find a real sense of peace with loved ones that have passed over with her sensitivity and comforting nature. Gaile is also a well respected clairvoyant who really knows her stuff when dealing with relationship issues. 
Call Gaile quoting PIN 4250.
Weekly Horoscope starting 11 August:
Where your world was devoid of comfort in some way, you've seen signs recently that a new level of comfort has not only arrived but you have every reason to believe it's not going to vanish any time soon. What has been one-sided between you and a certain person appears to offer more in the way of reciprocation. This is helping you to be more receptive to some new and very real possibilities. All you need to do this week is ensure you maintain an open mind.
Monthly Horoscope for August:
Two eclipses occur this month, one on the 7th influencing investments or money that comes from sources other than earnings – and the second on the 21st influencing your earnings! So, August clearly has a strong monetary and financial emphasis. One financial door closes, and another opens during coming weeks so have faith in the fact that whatever comes to an end marks the start of something new. It's the New Moon Solar Eclipse on the 21st that could have you punching the air with delight as a new and intriguing source of income presents itself.
More Horoscopes:
Money & Finance
Love & Relationship
Career & Business
2017 Forecaster
See how you benefit from a Forecaster report, find out what's coming up in the days ahead.
Get My 2017 Forecast