Cancer horoscopes + psychic readings
Cancer
More Horoscopes:
Money & Finance
Love & Relationship
Career & Business
Daily Horoscope for Wednesday 29 March: view Tuesday or Thursday
Professional circumstances could have you fired up and motivated one minute and wondering if you've made a sensible decision the next. There could be too much of an emotional attachment to what you're considering or got underway. Remove the emotional connection to what's motivating you and you'll find much become more consistent and sensible. Is the year you will find love ? How to make the best of your love-life.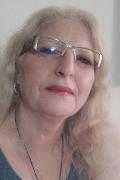 Call featured Psychic Tina
Tina is a Natural Psychic Clairvoyant who is also a very good Medium. Tina can do distant healing helping you feel more yourself. Tina uses her guides and angels to help guide you and give you the answers that you are seeking regarding any situation you may be facing. Tina can also use the Pendulum, Tarot and Angel cards if requested, to give a very indepth and detailed reading. Tinas readings will leave you with a zest for life and feeling content with yourself. 
Call Tina quoting PIN 4375.
Weekly Horoscope starting 24 March:
The coming week brings a New Moon in Aries, your solar sector of status, career and authority. When the Moon is 'new', it means the Sun and Moon are aligned in the same sign. The energies of that sign become supercharged and Aries governs impatience and impetuousness but it also rules courage. Has career-related restlessness been encouraging you to take a certain brave step? This week might bring an opportunity for that necessary step to be taken.
Monthly Horoscope for March:
March is packed with professional productiveness with cosmic activity in your solar sector of career and status. A New Moon brings a work-related fresh start and this could become more evident once Mercury enters the same sector on the 13th. A Full Moon on the 12th could make conveying yourself from the heart difficult but if honesty underpins your exchanges, then closure can be achieved. A Jupiter/Pluto square implies a home or family issue is connected with a close relationship. If you want to reduce tension, then ask for support where you need and deserve it.
More Horoscopes:
Money & Finance
Love & Relationship
Career & Business
2017 Forecaster
See how you benefit from a Forecaster report, find out what's coming up in the days ahead.
Get My 2017 Forecast