Cancer horoscopes + psychic readings
Cancer
More Horoscopes:
Money & Finance
Love & Relationship
Career & Business
Daily Horoscope for Sunday 19 November: view Saturday or Monday
Limits exist surrounding how much you can do in a particular area and how quickly you can accomplish it. You might believe you have strict expectations from others to live up to and don't want to be seen as inconsistent. However, the greatest pressure is probably coming from you. Others seem to accept realistic timescales involved. Don't complicate a shared objective by creating your own. Do you make the most of your creative talents? Learn what you're capable of.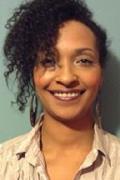 Call featured Psychic Tinisha
Tinisha is a natural Clairvoyant and Psychic. She also specialises in Mediumship. She is honest and straight talking and will always tell you the truth. 
Call Tinisha quoting PIN 4168.
Weekly Horoscope starting 17 November:
Do you consider yourself to be a creative person? Before you answer, stop for a second and consider what's meant by the word, 'creative.' We tend to equate it with being artistic or perhaps musical, and there's nothing wrong with that. However, sometimes creativity is applied in other clever - and perhaps subtler - ways. This week, a particular solution requires you to wear your creative cap to find it. An obvious and possibly short-term solution exists but a less obvious and longer-term or permanent option can be found if you allow your imagination to guide you.
Monthly Horoscope for November:
Emphasis is on learning and educating, in the broadest ways possible. Every Cancerian will have their own story to tell about acquiring and relaying information. Technology could be integral to both, whether it involves online learning or launching a website to educate others in some way. Success comes from an existing network of contacts, so you'll have all the support you need to make your mark during coming weeks. If you're a Crab wanting more closeness or intimacy in your love life, then wait and see what transpires during the last two weeks of November!
More Horoscopes:
Money & Finance
Love & Relationship
Career & Business
2017 Forecaster
See how you benefit from a Forecaster report, find out what's coming up in the days ahead.
Get My 2017 Forecast