Cancer horoscopes + psychic readings
Cancer
More Horoscopes:
Money & Finance
Love & Relationship
Career & Business
Daily Horoscope for Monday 25 September: view Sunday or Tuesday
Applying a strict methodology to a certain task or project has brought some level of comfort or made a tedious task easier. However, as it becomes clear you're going to have to adopt a new strategy, you might be daunted by how time-consuming a learning curve will be. Continue to apply your unique spin on whatever-it-is. As you get to grips with it, your strategy will become clearer, confirming your new way of approaching it will prove to be much more effective. How do you make the most of lifes opportunities? Get a Forecaster to find out.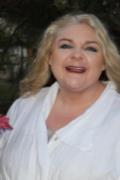 Call featured Psychic Mary Ann
Mary Ann is a wonderful Clairvoyant Medium. She is bubbly, caring and compassionate and will use her gifts to be the vessel for the direction you need for your life. 
Call Mary Ann quoting PIN 4171.
Weekly Horoscope starting 22 September:
We all know people who are 'ideas machines'. They have one seemingly ingenious idea, followed by another. However, despite the plethora of visions they manage to generate, it appears few come to fruition. It's great to have a wonderful idea, but figuring out the best way to implement it can be perplexing and frustrating. This week, it could become clear what you need to do to take a particular idea to the next stage. If help or support from others is needed, then you can be certain both will become available to you.
Monthly Horoscope for September:
Last month's eclipses put the spotlight squarely on your earnings and finances. This month, you can expect more progress on financial fronts. This could be evident in the first few days of September, too. One way or another, your bank balance looks set to become healthier due to a financial matter finally being resolved or you seizing a fantastic opportunity to boost your income. Coming weeks will also indicate how much clout your words carry, so be aware of how less verbal force will be needed to make a point or get your way with certain discussions!
More Horoscopes:
Money & Finance
Love & Relationship
Career & Business
2017 Forecaster
See how you benefit from a Forecaster report, find out what's coming up in the days ahead.
Get My 2017 Forecast