Cancer horoscopes + psychic readings
Cancer
More Horoscopes:
Money & Finance
Love & Relationship
Career & Business
Daily Horoscope for Wednesday 26 July: view Tuesday or Thursday
Conveying a certain point to a certain person will require courage and huge amounts of sensitivity. You can summon the latter easily enough but applying too much sensitivity can open the door to a surge of emotions, and that's what needs to be guarded against now. Try not to dance around an issue. Get straight to the point and you'll manage to circumnavigate tension that's waiting for a chance to form part of any discussions. Is love on the horizon? Find out if someone special is about to rappear on the scene.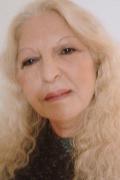 Call featured Psychic Tina
Tina is a Natural Psychic Clairvoyant who is also a very good Medium. Tina can do distant healing helping you feel more yourself. Tina uses her guides and angels to help guide you and give you the answers that you are seeking regarding any situation you may be facing. Tina can also use the Pendulum, Tarot and Angel cards if requested, to give a very indepth and detailed reading. Tinas readings will leave you with a zest for life and feeling content with yourself. 
Call Tina quoting PIN 4375.
Weekly Horoscope starting 21 July:
It might become apparent pressure is increasing in some way. Have you not grown used recently to juggling various balls and keeping numerous plates spinning? However, pressure coming your way this week could be fueled by passion coming from within you. You have strong feelings about a situation or individual and powerful passions are likely causing confusion regarding this. What's needed is clarity and if you allow it to come this week, then it will. You'll then be better placed to trust the new understanding and act on it wisely, not hastily.
Monthly Horoscope for July:
Coming weeks could bring a need to become reclusive, not out of moodiness or unwillingness to interact with others but because you might feel it's necessary to enjoy some 'you time' in order to focus on tasks, plans or a project that need your undivided attention. The Full Moon on the 9th could coincide with you making clear what you're no longer prepared to accept where one relationship or contractual arrangement is concerned. As the month draws to a close, you could be focused intently on boosting your income and one idea holds serious moneymaking potential.
More Horoscopes:
Money & Finance
Love & Relationship
Career & Business
2017 Forecaster
See how you benefit from a Forecaster report, find out what's coming up in the days ahead.
Get My 2017 Forecast