Cancer horoscopes + psychic readings
Cancer
More Horoscopes:
Money & Finance
Love & Relationship
Career & Business
Daily Horoscope for Tuesday 21 February: view Monday or Wednesday
Reacting emotionally to a situation might feel a natural response but if it causes you to rake over coals from a previously painful or disappointing episode in your life, then try to recognize how you're not helping it – or you, for that matter – to move forward. There is something very sweet and magical occurring in your world now. Don't let it be thwarted by an inability to move on. Can you spot opportunities? Personal Predictor let's you.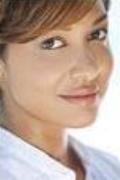 Call featured Psychic Vonney
Vonney is a Natural Clairvoyant who is also Clairaudient. Vonney will amaze you with the details that she can give you. Vonney can also use the Tarot and Angel cards. These tools can help Vonney build up a very strong connection with you and your situation. Vonney can specifically help you if you are struggling with a relationship issue or if you just need a little guidance. 
Call Vonney quoting PIN 4378.
Weekly Horoscope starting 17 February:
You're not at risk of letting anyone down. What you see as urgent or in need of considerable effort to ensure someone feels supported or a commitment is honored is unlikely to be as pressing as it appears. As Mars squares Pluto, imbalance exists between career priorities and a certain relationship. Try to look objectively and realistically at what's expected of you. Your actions needn't be motivated by a false sense of urgency – or obsessiveness.
Monthly Horoscope for February:
Mars will be boosting your energy levels to make career-related progress and Venus' arrival in the same sector on the 3rd will really sweeten a deal or two during coming weeks. A Lunar Eclipse in your solar sector of earned income brings a boost to your finances, especially with Jupiter and Saturn lending a hand. A Solar Eclipse on the 26th occurs in your solar sector of faraway places and education, bringing travel or, for some Crabs, study plans to the top of your priority list.
More Horoscopes:
Money & Finance
Love & Relationship
Career & Business
2017 Forecaster
See how you benefit from a Forecaster report, find out what's coming up in the days ahead.
Get My 2017 Forecast