Aries Money & Finance horoscopes + psychic readings
Aries
More Horoscopes:
General
Love & Relationship
Career & Business
Daily Money & Finance Horoscope for Tuesday 21 February: view Monday or Wednesday
The forces in play across the income, work and career fronts are such a tight pack that an influence on one front is an influence on all fronts. That's the case with the Moon's return to your career sector today, a visit that should be more about tying up loose ends. Instead this reveals a very active and evolving situation. Learn how to successfully plan ahead, with your own personal forecast.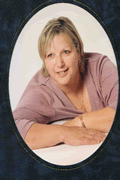 Call featured Psychic Gaile
Gaile is a fantastic Clairvoyant, Clairsentient, Clairaudient and Medium. Which means she can see, smell, feel and hear Spirit. She is honest, vibrant, and passionate to give you a fabulous reading. Gaile has helped many clients find a real sense of peace with loved ones that have passed over with her sensitivity and comforting nature. Gaile is also a well respected clairvoyant who really knows her stuff when dealing with relationship issues. 
Call Gaile quoting PIN 4250.
Weekly Money & Finance Horoscope starting 20 February:
A combination of factors that came to a head across the income and financial fronts over the weekend has left you with a new sense of confidence. The Moon's second visit to your financial sector for the year coincided with developments on the income and work fronts that shouldn't be in play at this time of year. That they briefly moved into opposition and for a time created some financial tension, simply drew your attention to what until then may have passed under your radar. With the Sun not returning to your income sector until April, there should be no financial tension during the Moon's monthly visits to your financial sector. For there to be financial tension there needs to be planets to move into opposition with and that simply doesn't happen at this time of year, but it did. That is good news.
Monthly Money & Finance Horoscope for February:
To start with it is business as usual, which means the money gods are nowhere to be seen, but something about the fact that Mercury is still in your career sector suggests something is about to change. Mercury returned in early December for what should have been a 15 day visit to help bring one professional year to a close and get another off the ground. Since then the Sun has been and gone, Mercury is still here and apart from the Moon's monthly visits to your income sector, the money gods have been a no show. That's not surprising, for the Sun doesn't return to your income sector until April each year. Yet Mercury stays on, waiting. All that patience finally pays off in Mercury's final days, with Ceres' return to your income sector on the 5th January coming just in time to make his final days count. Though it's also the case that as new doors open on the income front, there is a chance to catch hold of all that professional leverage. Yet the real opportunity comes from the fact that just as you're finalising where to from here professionally, new income opportunities open up. Even if you don't have time to access any of them, this is a chance to steer this new professional year in a lucrative direction. The Moon will move through your income sector from the 3rd February to the 5th February, sharpening your nose for money at just the right time. While Ceres' return to your income sector will put income matters back on the radar, it is more what she opens the door to over the coming months. Money matters don't have as much attention this month, but then they don't need it. The Moon's visit to your financial sector from the 16th February to the 19th February should be enough to take care of any financial housekeeping.
More Horoscopes:
General
Love & Relationship
Career & Business