Aries Money & Finance horoscopes + psychic readings
Aries
More Horoscopes:
General
Love & Relationship
Career & Business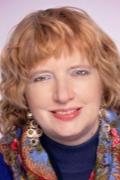 Call featured Psychic Laura May
Laura is a well known clairvoyant who clients have been trusting for years. Laura will be able to give you detailed information, month by month if you wish, about your future. Laura does not give general details; she is very specific. Laura is popular with clients that have difficult situations around them, as she will aim to provide you with a clearer mind to go forward. 
Call Laura May quoting PIN 4199.
Weekly Money & Finance Horoscope starting 18 December:
Something happened in the final days of last week that has given you a whole new sense of financial perspective. While Jupiter has been in your financial sector for over two months now and when the Moon moved through late last week, it was for the third time since the planet of luck and expansion arrived. Yet what the Moon wasn't even able to accomplish during last month's New Moon it did this time and that was convince you that your luck had changed. The difference this time was Mars, planet of passion, the warrior planet of the cosmos and your ruling planet. It has been two years since Mars was last in your financial sector and 11 years since he last met up with Jupiter here. Within the space of two days the Moon aligned with Mars and Jupiter, something that last happened in 2006. In one swoop you were able to pick up Jupiter's lucky influence and Mars' ability to make things happen.
Monthly Money & Finance Horoscope for December:
Starting the month with Venus in your financial sector is a huge advantage. Even though Venus will leave on the 1st December, having the planet of money on board from the get go is a bell that can't be unrung. In any month, just starting the month with financial confidence, desires, and expectations fuelled from the start would be an advantage. Yet you not only have lucky Jupiter staying on, but Mars returning on the 9th December to fire things up and make things happen. Since Jupiter returned to your financial sector in early October to kick off an expansive 13 month period of financial growth, a parade of planets has moved through. Yet while the Sun and Mercury were focused on getting your head in the game and throwing the solar spotlight on your financial situation and money matters and Venus on updating your financial desires and expectations, this was all preparation. Mars is the planet of action, and as the warrior planet of the cosmos, he is all about making things happen and getting things done. The last time the planets of passion and luck aligned in your financial sector were in 2006, but in the New Year, they will align here for the first time in 35 years. While Jupiter has been here since early October and won't leave until November 2018, this is the month when you're likely to see things happen. This makes the Moon's visit from the 14th December to the 16th December especially important. This will bring a chance to put your financial instincts, imagination, passions and fighting spirit on the same page. Meanwhile, the Moon creates two pockets where there could be some lucrative income developments and definitely a chance to sharpen your nose for money. They run from the 1st December to the 3rd December and again from the 28th December to the 30th December.
More Horoscopes:
General
Love & Relationship
Career & Business