Aries Money & Finance horoscopes + psychic readings
Aries
More Horoscopes:
General
Love & Relationship
Career & Business
Daily Money & Finance Horoscope for Wednesday 29 March: view Tuesday or Thursday
With the Moon returning to your income sector tomorrow and Mercury the day after, you're moving into some transformative days on the income front. Yet already, an alliance between income and career forces is building, making it obvious that income forces aren't waiting for a nose and a smart head for money to kick in. Use your own personal forecaster to make important plans.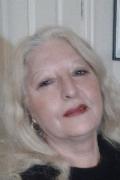 Call featured Psychic Tina
Tina is a Natural Psychic Clairvoyant who is also a very good Medium. Tina can do distant healing helping you feel more yourself. Tina uses her guides and angels to help guide you and give you the answers that you are seeking regarding any situation you may be facing. Tina can also use the Pendulum, Tarot and Angel cards if requested, to give a very indepth and detailed reading. Tinas readings will leave you with a zest for life and feeling content with yourself. 
Call Tina quoting PIN 4375.
Weekly Money & Finance Horoscope starting 27 March:
Mars has arrived to trigger your income sector for the first time in 2 years. This is a very busy period for you this week, Mercury will cross through to Taurus and add support on Saturday. This energy will continue to help you activate different ways to earn more dollars in your pocket, it is directed towards future gain. Towards Friday the Moon moves through Taurus and this gives you a more intuitive nudge as to what your next step might be, a work increase or promotion is possible now. This planetary configuration is urging you to create the wealth that matches your self worth. You are looking favourable now towards your employer/employees. There is not much that you are not capable of achieving. Your image will be ignited by Tuesday's New Moon in your own sign, maybe a change of appearance is on the cards? Get busy working and then you can afford whenever your heart desires.
Monthly Money & Finance Horoscope for March:
Things may start off fairly low key on the income front, but by the time the Moon moves through your income sector from the 2nd March to the 4th March, there will be clues that this is about to change. It was Ceres' return to your income sector early last month that saw her return to a mission that had to be put on hold last year. That mission was to get to the heart of your income needs and priorities. With nothing happening on the income front, it made sense to put this on hold. This made Ceres' return early last month interesting, for if she was back it could mean only one thing that income opportunities were finally on the way. By the time the Moon leaves on the 4th March Ceres will have been here for nearly a month, leaving you with a nose for money and some clear objectives. Just six days later, Mars' return to your income sector on the 10th March will finally make all those preparations worthwhile. Mars is here to kick off the most lucrative months of 2017, months that won't run their course until July. Mars himself is only here until the 21st April, but with the Sun and Mercury both returning next month, they will continue what he starts, with Venus finally returning in June to ensure every last opportunity is extracted. From the get go Mars will give you the warrior spirit to fight for what you deserve. Yet it is the nearly six weeks that Ceres has spent here before Mars arrives, not to mention the three months she spent here last year, that will give you a sense of what you're fighting for from the get go.
More Horoscopes:
General
Love & Relationship
Career & Business