Aries Money & Finance horoscopes + psychic readings
Aries
More Horoscopes:
General
Love & Relationship
Career & Business
Daily Money & Finance Horoscope for Thursday 17 August: view Wednesday or Friday
With no planetary activity in either of your two money houses, the Moon's transit through your income sector over the last few days was always going to be important. What made this even more important, was the critical point of the year you have reached on the work and career fronts. A day on hold onto both a nose for money and a better read on conditions across the income, work and career fronts. What are your best talents? Develop your abilities and experience the future!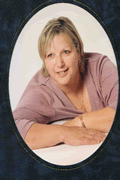 Call featured Psychic Gaile
Gaile is a fantastic Clairvoyant, Clairsentient, Clairaudient and Medium. Which means she can see, smell, feel and hear Spirit. She is honest, vibrant, and passionate to give you a fabulous reading. Gaile has helped many clients find a real sense of peace with loved ones that have passed over with her sensitivity and comforting nature. Gaile is also a well respected clairvoyant who really knows her stuff when dealing with relationship issues. 
Call Gaile quoting PIN 4250.
Weekly Money & Finance Horoscope starting 14 August:
Starting the week with the Moon in your income sector is always going to be an advantage, giving you a nose for money and a lucrative sense of direction from the get go. However, the timing is a lot more auspicious than that. Venus only left your income sector last month, so there is a wealth of untapped income potential, making the Moon's monthly visits a critical means of staying on the money trail. However, the Moon returned on Sunday, just hours after Mercury's retrograde turn on the work front. This came a week after professional pressure came to a head, but at a point where this was already turning into a new sense of resolve. Both planets on the career front are already in retrograde motion. So here you are, starting the week with a nose for money, on the first full day where the doors are open to the past, second chances and untapped job and professional potential at the same time.
Monthly Money & Finance Horoscope for August:
What is happening this month is akin to a boat or a plane journey, where it has left the starting point but hasn't reached the destination, so the journey is in progress. It was early last month that Venus not only wrapped up her own month long visit to your income sector, but five months of planetary activity. Until new developments on the financial front in early October there is no planetary activity in any of your money houses, so you are in transit from one phase of your financial year to the next. Yet it is while you are in this phase that you are moving towards major new developments on the financial front, this is a destination you won't reach until lucky Jupiter returns to your financial sector on the 11th October. So while this is something you are moving and even looking towards, you're not there yet. What this does do is make the Moon's monthly visits a lot more important, each visit taking you four weeks closer. It is important then that you start the month with the Moon in your financial sector, from the 30th July to the 2nd August. This will ensure your financial instincts are sharp from the get go. By the time the Moon returns from the 26th August to the 29th August, you will be four weeks closer. Yet at the same time this is a month where there is a push to exploit as much income potential as possible before then. Mercury will spend the whole month in your work sector and the Sun will return on the 23rd August, all accessing that untapped income potential. What makes the Moon's visit to your income sector from the 13th August to the 16th August auspicious, is that this will ensure your nose for money is sharp as the doors open to the past, second chances and untapped job potential.
More Horoscopes:
General
Love & Relationship
Career & Business