Aries Money & Finance horoscopes + psychic readings
Aries
More Horoscopes:
General
Love & Relationship
Career & Business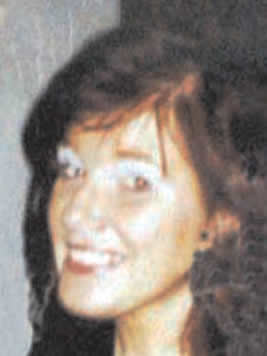 Call featured Psychic Elayna
Elayna is a natural Clairvoyant and Psychic. She also uses the Crystal Ball and Tarot. She has had her abilities since birth, but has been practicing regularly for 30 years, doing phone and platform work. Elayna has also developed and practiced the art of healing for quite a few years. 
Call Elayna quoting PIN 1284.
Weekly Money & Finance Horoscope starting 16 October:
As Jupiter spends his first full week in your financial sector in over a decade, the whole dynamics of your financial year have shifted, if not the year itself. Until Uranus returns to your income sector next May, there are no challenges for Jupiter. And as he won't turn retrograde until March, this gives money matters a five month run where there is no speedbumps and nothing to slow things down. This is the complete opposite to the 13 months Jupiter has just spent in your relationship sector. This opens the door to a massive period of financial growth, one that will extend beyond Jupiter's departure next November and right out to March 2019. But it all starts now, with this the first full week of this powerful new journey. By the time Mercury returns on Tuesday Jupiter will have been here for six days, just enough time to get a feel for things before needing to get your head in the game.
Monthly Money & Finance Horoscope for October:
You can expect the focus to shift to your financial situation and money matters in October, for this is when the Sun will always return to your financial sector. And where the Sun leaves Venus and Mercury will always follow and this year Mars as well. However, this year it won't be the Sun leading the way, nor will you have to wait for his return on the 23rd October. What I have been describing is the annual financial review that takes place at this time every year and while that will still happen, things kick off earlier and in a much more game changing way. It is not just the dynamics of this financial year that change on the 11th October, but the next three financial years and your whole financial experience. For it's on the 11th October that Jupiter, planet of luck and expansion will return to your financial sector, for the first time since 2006. Until leaving in November 2018, Jupiter will usher in a period of financial growth and expansion, while making your financial situation and money matters one of the most powerful areas of your chart. To start with Jupiter's return will be focused more on just taking everything in and the Sun still 12 days away, taking inventory. If Jupiter is here to promote financial growth, he needs to know what he is starting with and what resources he will need to bring in. This is the start of a journey that will continue long after Jupiter leaves and in fact right through to 2019. Jupiter will get some help when Mercury returns on the 17th October, giving you the smart head for money needed to get your head in the game. By the time the Sun returns five days later, the solar spotlight should reveal a financial regrouping already well underway.
More Horoscopes:
General
Love & Relationship
Career & Business