Aries love & relationship horoscopes + psychic readings
Aries
More Horoscopes:
General
Money & Finance
Career & Business
Daily Love & Relationship Horoscope for Saturday 24 June: view Friday or Sunday
Try your best to ignore any emotional chaos or uncertainty in your emotional world. It's possible the object of your affections is preoccupied with matters of their own and could be oblivious to what you're thinking or feeling. Just be careful how much pressure you apply their direction to bring their attention your way. Giving them a brief bit of time and space will help both of you. What triggers your action at specific times? Find out now!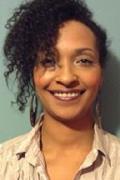 Call featured Psychic Tinisha
Tinisha is a natural Clairvoyant and Psychic. She also specialises in Mediumship. She is honest and straight talking and will always tell you the truth. 
Call Tinisha quoting PIN 4168.
Weekly Love & Relationship Horoscope starting 23 June:
A chance exists this week to engage in a very timely, helpful and potentially deep conversation or exchange with a certain person. Whilst its timeliness is unlikely to be questioned, how helpful and deep this dialogue becomes is largely up to you. Neither will occur if you're only prepared to 'scratch the surface' and ignore the treasure that waits to be discovered. Be prepared to dig deep this week and something heartwarming can occur.
Monthly Love & Relationship Horoscope for June:
Love and money are interlinked and if you're an attached Ram, then you and the object of your affections could find discussions increase surrounding money or joint investments. The great news is, the cosmos is supportive where boosting your respective or shared bank balances are concerned. If you're a single Aries, then you could find enlisting the help of someone to make your abode more comfortable or decorative could result in the start of something special!
More Horoscopes:
General
Money & Finance
Career & Business