Aries love & relationship horoscopes + psychic readings
Aries
More Horoscopes:
General
Money & Finance
Career & Business
Daily Love & Relationship Horoscope for Wednesday 29 March: view Tuesday or Thursday
You might be prepared to go to unnecessary lengths to sweep someone off their feet and could be overlooking the benefits of a more down-to-Earth - or honest - approach. If it's a great impression you're wanting to make or for your efforts to make someone close feel extra special, then giving them space to connect with you in ways they want to will bring a far better result. What excites you and your lover most about making love? Discover more here!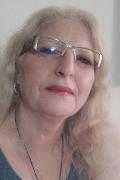 Call featured Psychic Tina
Tina is a Natural Psychic Clairvoyant who is also a very good Medium. Tina can do distant healing helping you feel more yourself. Tina uses her guides and angels to help guide you and give you the answers that you are seeking regarding any situation you may be facing. Tina can also use the Pendulum, Tarot and Angel cards if requested, to give a very indepth and detailed reading. Tinas readings will leave you with a zest for life and feeling content with yourself. 
Call Tina quoting PIN 4375.
Weekly Love & Relationship Horoscope starting 24 March:
Your belief levels could go off the scale as you become fired up to reach for an ambitious romantic or relationship goal. Are you setting yourself up for disappointment by aiming as high as you appear to be? Not at all! This week's link between ideas planet Mercury and Jupiter in your relationships sector is encouraging you to stretch beyond what's easily within reach to see what treasure might actually lie behind it. You could be delighted by what – or who – you find!
Monthly Love & Relationship Horoscope for March:
You've had the benefits of sensual and sultry Venus in your sign since early February but as of early March, she commences retrograde motion until mid-April. In her weakened state, you could be inclined to dwell upon romances and relationships from the past but there should be enough distractions during coming weeks to keep your focus on the future. In particular, a Sun/Venus conjunction occurring in your sign as March draws to a close should make crystal clear how determined the cosmos is to bring a big improvement to your love life or a close relationship.
More Horoscopes:
General
Money & Finance
Career & Business