Aries love & relationship horoscopes + psychic readings
Aries
More Horoscopes:
General
Money & Finance
Career & Business
Daily Love & Relationship Horoscope for Wednesday 22 February: view Monday or Tuesday
A tense Mars/Pluto aspect could present a challenge in your emotional sphere, encouraging more heavy-handedness than is necessary to resolve it. With Venus linking favorably to Neptune in your solar sector of secrets, you could be experiencing insight into the matter a loved one doesn't have. Don't believe a truth needs forcing into the open. It will likely arrive in its own way shortly. Do you know how to identify the best time to make that important decision?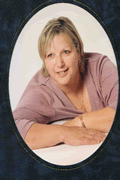 Call featured Psychic Gaile
Gaile is a fantastic Clairvoyant, Clairsentient, Clairaudient and Medium. Which means she can see, smell, feel and hear Spirit. She is honest, vibrant, and passionate to give you a fabulous reading. Gaile has helped many clients find a real sense of peace with loved ones that have passed over with her sensitivity and comforting nature. Gaile is also a well respected clairvoyant who really knows her stuff when dealing with relationship issues. 
Call Gaile quoting PIN 4250.
Weekly Love & Relationship Horoscope starting 17 February:
The coming week brings a superb link between Mercury and Jupiter. Having the planet of ideas and communication among many things connecting with the planet of luck, expansion and optimism indicates a positive and heartwarming development is unfolding. Where tension or uncertainty might have been prevalent, a valid reason to believe the worst is behind you is about to present itself. Whatever arrangement or agreement is reached, you'll like it very much.
Monthly Love & Relationship Horoscope for February:
With Venus entering your sign from the 3rd to join passion and libido-boosting Mars, February offers the greatest romantic and intimate moments of this year. With the planets of passion and love working so well together to boost your stamina and powers of attraction, you have a fantastic chance to make delightful romantic progress. The real highlight occurs on the 10th with a Lunar Eclipse in your solar sector of love and romance. Lucky you!
More Horoscopes:
General
Money & Finance
Career & Business