Aries love & relationship horoscopes + psychic readings
Aries
More Horoscopes:
General
Money & Finance
Career & Business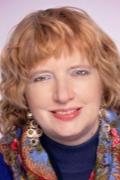 Call featured Psychic Laura May
Laura is a well known clairvoyant who clients have been trusting for years. Laura will be able to give you detailed information, month by month if you wish, about your future. Laura does not give general details; she is very specific. Laura is popular with clients that have difficult situations around them, as she will aim to provide you with a clearer mind to go forward. 
Call Laura May quoting PIN 4199.
Weekly Love & Relationship Horoscope starting 15 December:
Your emotional world benefits from you adopting an open mind and showing more willingness to apply imagination to a love life or relationship matter. You're superbly placed to set your personal, emotional or romantic life on a firmer, more meaningful - and potentially less stressful - footing. Achieving this requires a simple and carefully-timed step into the unknown. Tried and tested methods won't work now. Doing something differently brings wonderful and heartwarming progress.
Monthly Love & Relationship Horoscope for December:
An issue might exist surround how much to open up and reveal secret thoughts or feelings to the object of your affections. Fortunately, it's a case of 'better out than in' as you discover whatever you've been suppressing is needs to be released. Things can only get better when Mars energizes deep sharing and intimacy from the 9th until the 26th of January. If your libido has taken a nosedive recently, then both you and one lucky person will be delighted at how it has returned - with gusto!
More Horoscopes:
General
Money & Finance
Career & Business