Aries love & relationship horoscopes + psychic readings
Aries
More Horoscopes:
General
Money & Finance
Career & Business
Daily Love & Relationship Horoscope for Wednesday 16 August: view Thursday or Friday
You might feel much is fluctuating in a love connection, but closer examination could reveal it's your moods that are most rollercoaster-like. Try to connect with what's making you anxious or defensive. You might be trying to anticipate every step of what's unfolding in your emotional world when it would be far better to simply relax and trust you're in safe hands. Confused? Identify the right time to make a choice or decision with a Forecaster reading.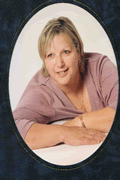 Call featured Psychic Gaile
Gaile is a fantastic Clairvoyant, Clairsentient, Clairaudient and Medium. Which means she can see, smell, feel and hear Spirit. She is honest, vibrant, and passionate to give you a fabulous reading. Gaile has helped many clients find a real sense of peace with loved ones that have passed over with her sensitivity and comforting nature. Gaile is also a well respected clairvoyant who really knows her stuff when dealing with relationship issues. 
Call Gaile quoting PIN 4250.
Weekly Love & Relationship Horoscope starting 11 August:
Try not to succumb to a feeling of having been shot down in flames by a loved one or potential partner if they don't agree to something instantly. It's equally important you don't close the lines of communication between you because of this hurdle that can be overcome easily. It's more important than ever to ensure a loved one knows what you're thinking or feeling – and how and why you might feel let down.
Monthly Love & Relationship Horoscope for August:
The cosmos is keen to bring spectacular developments in your emotional world or to a close partnership this month. Take a good look at your life now, because, by month end, it could be transformed beyond recognition. Whether single or attached, you'll feel energized to make romantic progress in at least one way. A powerful New Moon Solar Eclipse on the 21st marks the beginning of a fantastic new chapter romantically and, by the end of the month, Venus starts to work her magic to enhance your love life further. A heartwarming and memorable month awaits!
More Horoscopes:
General
Money & Finance
Career & Business