Aries love & relationship horoscopes + psychic readings
Aries
More Horoscopes:
General
Money & Finance
Career & Business
Daily Love & Relationship Horoscope for Sunday 23 October: view Saturday or Monday
A romantic risk appears to have potential consequences attached but excitement surrounding it could be too hard to resist. You might also feel there's fun to be had by bringing a bit of chaos to your love life or a close relationship and could be delighted and surprised by how receptive a loved one is to shaking things up a little. This is a time to embrace feelings of spontaneity! Is the year you will find love ? How to make the best of your love-life.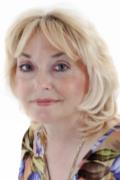 Call featured Psychic Jennifer
Jennifer is a natural Clairvoyant who never fails to give her clients the answers they are looking for. Jennifer is one of the most experienced Clairvoyants that you will talk to. Jennifer doesnt need to ask loads of questions, in fact you will be the one who will be asking the questions because she will have given you so much information. 
Call Jennifer quoting PIN 4242.
Weekly Love & Relationship Horoscope starting 21 October:
This week, the Sun in your relationship sector forms a tense link with Saturn. This can be likened to a celestial boost poised at your posterior to take action in a particular way – and it's possible coming events in your emotional world will spur you on to take action you might not have taken otherwise. An opportunity might be disguised as a problem but if you take action that's necessary now, you'll see for yourself how real the opportunity being presented to you really is!
Monthly Love & Relationship Horoscope for October:
With much emphasis this month on 'broadening horizons', the greatest chances of love and romance exist where anything of a learning or spiritual nature are available. Give in to any desire to study or experience new adventures and this includes travel if at all possible. If you and someone close – or someone you want to be closer to – can visit an unfamiliar or even an exotic location, a delightful time and very sweet connection can be made. Best match? Pisces
More Horoscopes:
General
Money & Finance
Career & Business