Aries love & relationship horoscopes + psychic readings
Aries
More Horoscopes:
General
Money & Finance
Career & Business
Daily Love & Relationship Horoscope for Sunday 29 May: view Saturday or Monday
You might believe you're having to put a brave face on where a relationship matter is concerned but don't resist or ignore a feel-good factor making its way into your emotional world. You might identify a reason why you should feel cautious or despondent but if the cosmos is trying to bring a smile to your face and something to be optimistic about, then you can be certain it will happen. How you fall in love, stay in love and what do you look for in a lover and 'soul mate'?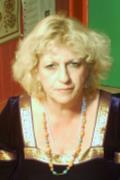 Call featured Psychic Charlotte
Charlotte is a natural Clairvoyant. She has a developed intuition and has been reading the Tarot for over 30 years and specializes in love and relationship issues. Charlotte has the psychic WOW factor and will give you extensive details surrounding answers to your problems and the ability to help you discover the best course of action to take. 
Call Charlotte quoting PIN 4005.
Weekly Love & Relationship Horoscope starting 27 May:
Many Rams could find themselves at an emotional crossroads and a way forward in your emotional world or within a close relationship might not be immediately obvious. An equilibrium might have altered or a new set of circumstances present themselves that instill more of a sense of caution or concern than enthusiasm, motivation or inspiration. Accept what has changed and is changing but also accept that it's part of a process that promises to support – and guide – you.
Monthly Love & Relationship Horoscope for May:
The first half of May could see you focused on finances and input or assistance from a loved one could help you to balance the books and feel more reassured about your financial future. As the second half of the month unfolds, expect lines of communication between you and someone close to become stronger and noticeably more harmonious. If you and a partner haven't been on each others' wavelength, then as May draws to a close, an improvement is assured. Best romantic days? 1st, 13th and 29th Best romantic match? Pisces and Sagittarius
More Horoscopes:
General
Money & Finance
Career & Business