Aries love & relationship horoscopes + psychic readings

Aries
More Horoscopes:
General
Money & Finance
Career & Business
Daily Love & Relationship Horoscope for Sunday 19 April: view Saturday or Monday
It's possible to bring significant change to your personal or emotional world now and this surrounds facing a fear. As the saying goes, 'do what you fear most and your fear will disappear' and even if you're certain no feeling of fear surrounds a relationship matter, you might simply be required to remove your head from proverbial sand and face what now needs to be faced or accepted. Are you and your lover meant for each other? Discover how astrologically compatible you both actually are!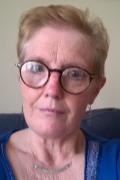 Call featured Psychic Grace
Grace is one of those Clairvoyant readers that you will want to speak to time and time again. Grace is a natural Clairvoyant who gives her clients peace of mind and real confidence in what their future holds. Grace will give you direct answers and will not generalize your situation. To have a future that you can believe in please give Grace a call. 
Call Grace quoting PIN 4259.
Weekly Love & Relationship Horoscope starting 17 April:
Where a relationship or arrangement with another is concerned, you're expected to 'tow the line' and behave or respond in ways that someone else wants you to. You've every reason to feel unhappy with the need to do this but might be able to see how it's in your best interests to keep proverbial cards close to your chest for the time being. Something needs to be looked at and dealt with pragmatically and sensibly and keeping emotion out of the equation might be a perfect way to do that. Let this week's New Moon in your sign highlight how best to achieve this.
Monthly Love & Relationship Horoscope for April:
April kicks off with a lunar eclipse in your opposite sign of partnerships so tension will be evident and certain situations could become an inferno with the tiniest of sparks. One particular issue will demand immediate attention and a sense of urgency could surround addressing what – or who – is an obstacle to happiness where matters of the heart are concerned. Venus will sweeten lines of communication from the 11th until the 7th of May, so if there's something you want to say to an existing or potential loved one, the right words should be easier to find once the eclipse wanes.
More Horoscopes:
General
Money & Finance
Career & Busines