Aries love & relationship horoscopes + psychic readings

Aries
More Horoscopes:
General
Money & Finance
Career & Business
Daily Love & Relationship Horoscope for Thursday 26 November: view Wednesday or Friday
You could be tempted to resist someone's advances or loving gestures in favor of taking stock of your emotional world and what you want and need within it. If you sense something needs to shift to a new level of expression or connection, then you could find a certain person is happy to go along with such plans. The serious way you're taking romantic matters will be appreciated greatly. .Do you remember in your youth you possessed certain mental abilities? Find out more about your early days now!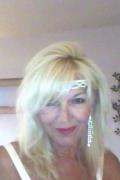 Call featured Psychic Earth Angel
Alison is an outstanding reader. Her test reading blew us away. She is a natural Clairvoyant, Clairsentient and Clairaudient. She will aim to help and uplift you - giving light and clarity to your journey here on earth. 
Call Earth Angel quoting PIN 4162.
Weekly Love & Relationship Horoscope starting 20 November:
The coming week requires you to look closely at action you can take to overcome certain obstacles in your emotional world. Whether these are the result of stubbornness on your or a loved one's part or enforced restrictions from an external source, tangible progress can be made to identify workaround solutions. If you and a loved one have disagreed passionately about a certain matter, that passion looks set to be channeled in a much more fun and interesting way!
Monthly Love & Relationship Horoscope for November:
Friendship, we know, is one of several underlying factors that should form the basis of any loving relationship. Thankfully, only a select few friendships ever become something deeper or more intimate. Some associations are best left as platonic lest they become the stuff complex and unenjoyable relationships are made of. During November, you look set to be reminded of how integral to one relationship the friendship connection is – and which friendships are best left as they are! Best match? Aries or Capricorn Best romantic dates? 18th, 22nd and 30th
More Horoscopes:
General
Money & Finance
Career & Busines