Aries love & relationship horoscopes + psychic readings

Aries
More Horoscopes:
General
Money & Finance
Career & Business
Daily Love & Relationship Horoscope for Wednesday 29 July: view Tuesday or Thursday
A very right and very wrong way to convey a point to a particular person needs to be considered now. You can choose to release frustration using words that aren't very well chosen or opt to be sensitive toward and supportive of a sensitive or tense situation. Avoid causing a loved one to become defensive. You can make a point in a way that leaves tension out of the discussion. How do you make the most of romantic opportunities? Get a Forecaster to find out. Try for free.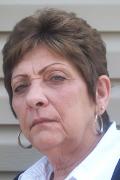 Call featured Psychic Cat Muratore
Cat has 29 years experience in psychic readings, using both clairvoyance and tarot cards. Cats approach is kind and compassionate but honest. She will not shy away from answering the difficult questions, but always works to find positive solutions to your problems. Cat is very good at pin pointing certain relationship dynamics and helping to get the bottom of situations that can be emotionally tricky. 
Call Cat Muratore quoting PIN 6151.
Weekly Love & Relationship Horoscope starting 24 July:
The coming week brings a time of assessment or possibly reassessment on your part where affairs of the heart are concerned. Reasons you had for embarking upon a particular relationship might need reviewing but in a way that helps you to move a relationship to a new level in light of how it – and you – have changed. Single Rams could find themselves feeling hesitant toward a new alliance but it could become clear that new level of openness on your part is what's needed.
Monthly Love & Relationship Horoscope for July:
During July, the message from the cosmos is clear and this surrounds your keenness or possible over-desire to influence a certain situation. The more you try to retain control of a certain situation connected with your emotional world or affairs of the heart, the more you're at risk of delaying what you want to see happen. Something relationship-wise needs space to develop and breathe. It's time to loosen your grip, relax and give it a chance to show you what it wants to do. Best dates for romantic possibilities are the 18th, 24th and 29th. Best match: Cancer or Scorpio
More Horoscopes:
General
Money & Finance
Career & Busines