Aries love & relationship horoscopes + psychic readings
Aries
More Horoscopes:
General
Money & Finance
Career & Business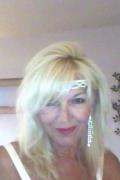 Call featured Psychic Earth Angel
Alison is an outstanding reader. Her test reading blew us away. She is a natural Clairvoyant, Clairsentient and Clairaudient. She will aim to help and uplift you - giving light and clarity to your journey here on earth. 
Call Earth Angel quoting PIN 4162.
Weekly Love & Relationship Horoscope starting 22 July:
A loved one or potential partner could be showing stronger signs of wanting to nurture or protect you and whilst this might be delightful on one level, it could be seen by you as something you don't feel is necessary. If their efforts are causing you to feel you're not able to think for yourself or make your own decisions, then what's endearing could become claustrophobic. Be sensitive this week to how you choose to make clear your need for independence or privacy.
Monthly Love & Relationship Horoscope for July:
With Venus and Mercury gliding into your true love sector, affairs of the heart receive a significant boost in terms of love and affection coming your way and a noticeable increase in romantic-based discussions or exchanges. Venus's influence can soothe tension or uncertainty that might have existed between you and a loved one and it's possible some level of healing could strengthen a bond. Once the Sun moves into the same sector on the 22nd, romantic intensity could be off the scale. Best romantic days? 3rd, 4th, 25th. Best romantic match? Scorpio or Leo
More Horoscopes:
General
Money & Finance
Career & Business