Aries love & relationship horoscopes + psychic readings

Aries
More Horoscopes:
General
Money & Finance
Career & Business
Daily Love & Relationship Horoscope for Friday 27 February: view Thursday or Saturday
It appears a much-needed conversation or exchange is imminent and this should do much to remove levels of uncertainty that have existed for some time between you and someone else. At long last, it appears assumption is being removed from the equation and a heart-to-heart is about to replace the tête-à-tête that has been prevalent for too long. A new chapter commences. How well you really get on with your lover? Try an initial Soul Mates analysis for free.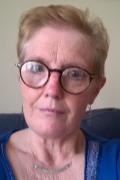 Call featured Psychic Grace
Grace is one of those Clairvoyant readers that you will want to speak to time and time again. Grace is a natural Clairvoyant who gives her clients peace of mind and real confidence in what their future holds. Grace will give you direct answers and will not generalize your situation. To have a future that you can believe in please give Grace a call. 
Call Grace quoting PIN 4259.
Weekly Love & Relationship Horoscope starting 27 February:
Are you seeing the reality of an arrangement or are you inclined to believe what you're being told? That's the question to be asking yourself this week because the sky implies someone needs to make an effort to reveal truth in some way. You're not being deceived as such but it's fair to say someone is deliberately not disclosing certain information because they might believe it's in your best interests they don't. Soon, your number of questions and answers will be balanced.
Monthly Love & Relationship Horoscope for February:
Relationships would be infinitely easier if they didn't involve obligations to others! When we have to take into account feelings and needs of another, we adjust our own feelings and needs to accommodate them. We know how this is done willingly and needed if two people are to interact on any level but when our need to give becomes imbalanced with our need to receive, then we need to look closely at how much support we're giving someone else and why. February brings a chance for you to assess how beholden you are to a certain person and if it's truly in your best interests to placate and support them in ways you – and they – have grown used to!
More Horoscopes:
General
Money & Finance
Career & Busines