Aries love & relationship horoscopes + psychic readings

Aries
More Horoscopes:
General
Money & Finance
Career & Business
Daily Love & Relationship Horoscope for Saturday 31 January: view Friday or Sunday
All too often, we believe events 'conspire' against us. We convince ourselves we are the unfortunate recipients of 'bad luck' created by some unseen force that has decided we have done something to deserve to be tested in some way. Yet, when we find ourselves to be the on the receiving end of serendipity or what can only be described as 'good luck', we still find reason to question how and why such a development occurred. In your personal world now, expect a fortuitous development. Then, trust wholeheartedly that you are deserving of it. What's he secret of true love and a better relationship? Understanding each other is crucial. Discover what you need to know!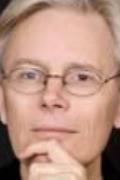 Call featured Psychic Martyn
Martyn is a experienced psychic reader. For 25 years he has amazed clients with his skills.Above all he is a very good psychic and clairvoyant and can touch on past lives. He tunes in quickly and predicts the future. He can use the tarot, the runes and dream analysis,and is an expert with angel cards. 
Call Martyn quoting PIN 7405.
Weekly Love & Relationship Horoscope starting 30 January:
What do you think of when you see a Full Moon? More to the point, what do you feel? We know without doubt that Full Moons heighten anxiety and cause brief periods of chaos or confusion. They are also known to increase passion and with the moon growing full in your area of true love, you can expect passion to be noticeably increased in some way. The trick, this week, is to ensure it is a preferable sort of passion. Passion doesn't always equate with that of the romantic variety and on which receiving end you are is dependent upon which variety of passion you want to be on the receiving end of! It is possible to channel heightened emotions constructively this week.
Monthly Love & Relationship Horoscope for January:
Practice, we know, makes perfect. If we're to become adept at anything, it takes time to get to grips with what we need to do and there is rarely a better way of improving ourselves than referring to past experience. In your personal world this month, there is something you need to understand, particularly from your past, that needs updating and applying for the future. You might believe you know all there is to know about a particular situation – or person – and no further thought or deliberation is required. This month, the cosmos thinks otherwise. At least one loose end needs tying up and what's required on your part is willingness to learn valuable lessons from past interactions and involvements.
More Horoscopes:
General
Money & Finance
Career & Busines