Aries love & relationship horoscopes + psychic readings

Aries
More Horoscopes:
General
Money & Finance
Career & Business
Daily Love & Relationship Horoscope for Friday 3 July: view Thursday or Saturday
It's possible you're considering a brave, bold or even controversial move but a loved one or love interest might need convincing or reassuring of this. You might be feeling impulsive or impatient where a plan close to your heart is concerned and could be wrong to believe someone else is on the same wavelength. Slow down and talk this over with them in a calm way. How do you re-discover your assertiveness, essential characteristics and emotional and feeling nature from your childhood? Find out how!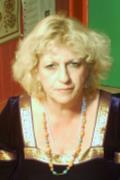 Call featured Psychic Charlotte
Charlotte is a natural Clairvoyant. She has a developed intuition and has been reading the Tarot for over 30 years and specializes in love and relationship issues. Charlotte has the psychic WOW factor and will give you extensive details surrounding answers to your problems and the ability to help you discover the best course of action to take. 
Call Charlotte quoting PIN 4005.
Weekly Love & Relationship Horoscope starting 3 July:
Venus's continued presence and influence in your fifth house of love, romance, creativity and adventure offers a perfect opportunity during the coming week to take a calculated risk or rise to a particular challenge where affairs of the heart are concerned. You're being afforded the most wonderful protection for whatever you choose to instigate in your emotional world and this involves particularly any need to summon courage to get a derailed relationship back on track.
Monthly Love & Relationship Horoscope for July:
During July, the message from the cosmos is clear and this surrounds your keenness or possible over-desire to influence a certain situation. The more you try to retain control of a certain situation connected with your emotional world or affairs of the heart, the more you're at risk of delaying what you want to see happen. Something relationship-wise needs space to develop and breathe. It's time to loosen your grip, relax and give it a chance to show you what it wants to do. Best dates for romantic possibilities are the 18th, 24th and 29th. Best match: Cancer or Scorpio
More Horoscopes:
General
Money & Finance
Career & Busines