Aries love & relationship horoscopes + psychic readings
Aries
More Horoscopes:
General
Money & Finance
Career & Business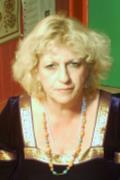 Call featured Psychic Charlotte
Charlotte is a natural Clairvoyant. She has a developed intuition and has been reading the Tarot for over 30 years and specializes in love and relationship issues. Charlotte has the psychic WOW factor and will give you extensive details surrounding answers to your problems and the ability to help you discover the best course of action to take. 
Call Charlotte quoting PIN 4005.
Weekly Love & Relationship Horoscope starting 23 September:
With activity occurring in your opposite sign of commitment this week, if could become apparent you have been or perhaps still are investing much effort in a way that needs to be defined more clearly. Obviously, making effort as opposed to doing nothing is bound to be more rewarding but the sky implies you would benefit more if you were more focused and less sporadic. Progress can happen this week. You just need to focus your attention in cleverer and more productive ways.
Monthly Love & Relationship Horoscope for September:
September brings its share of tension to your love life but there are ways you can ensure it's kept to a bare minimum and most of these involve communication on various levels. Much will be manageable if you can keep a lid on your tendency to speak your mind without giving thought to how harsh or insensitive your words might be. It's also possible life's getting in the way of a long-overdue, heart-to-heart exchange. Don't make or accept excuses any longer. Best romantic days? 4th, 14th and 23rd Best romantic match? Leo or Aquarius
More Horoscopes:
General
Money & Finance
Career & Business