Aries love & relationship horoscopes + psychic readings
Aries
More Horoscopes:
General
Money & Finance
Career & Business
Daily Love & Relationship Horoscope for Wednesday 18 January: view Tuesday or Thursday
What you might not have been prepared to do or accept in your emotional world or within a close relationship could come under close scrutiny now, possibly causing you to reconsider what had been dismissed previously. As certain circumstances start to shift in your love life, so too might your attitude toward what you want and need. This includes intimacy, too! Get your 2016 Horoscope Forecast.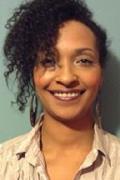 Call featured Psychic Tinisha
Tinisha is a natural Clairvoyant and Psychic. She also specialises in Mediumship. She is honest and straight talking and will always tell you the truth. 
Call Tinisha quoting PIN 4168.
Weekly Love & Relationship Horoscope starting 13 January:
In your emotional world or within a close partnership, you're being encouraged to 'push your luck'. As Mars links with Jupiter in your solar sector of relationships and commitment, you're not being encouraged to push your luck randomly. You're being given a chance to focus romantic or relationship effort on something you believe stands a chance of working and where you want to see a result. Make this concerted effort and you could discover luck really is on your side!
Monthly Love & Relationship Horoscope for January:
Venus moves into your sector of invisibility and isolation on the 3rd, encouraging you and someone close to draw the curtains and spend time together alone without distractions. Don't rule out a bond becoming deeper spiritually from doing so! A Full Moon in your home and family sector on the 12th could cause you to seek comfort and support from a loved one to get through a domestic crisis – and they'll be there for you in every way you need them to be! Best match? Leo or Scorpio
More Horoscopes:
General
Money & Finance
Career & Business