Aries love & relationship horoscopes + psychic readings

Aries
More Horoscopes:
General
Money & Finance
Career & Business
Daily Love & Relationship Horoscope for Friday 28 August: view Thursday or Saturday
Mercury's recent entrance into your opposite sign of partnerships and commitments is bringing more than one development in your emotional world where communication is increasingly important. You're encouraged to put ideas into words and could surprise yourself and a loved one or love interest with how easily both materialize. It's a perfect time to say what you feel. Want to help take your study of astrology further? Learn more about your own chart and character it represents? Discover more now!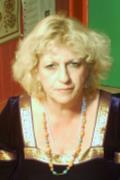 Call featured Psychic Charlotte
Charlotte is a natural Clairvoyant. She has a developed intuition and has been reading the Tarot for over 30 years and specializes in love and relationship issues. Charlotte has the psychic WOW factor and will give you extensive details surrounding answers to your problems and the ability to help you discover the best course of action to take. 
Call Charlotte quoting PIN 4005.
Weekly Love & Relationship Horoscope starting 28 August:
Progress in your emotional world is wholly dependent upon how much effort you're prepared to invest to achieve it. That leaves you with an option of leaving a particular situation as it is or choosing to improve it. Don't look this week at a situation you believe could require more effort than you're prepared to give. Struggle where a relationship issue is concerned will be brief. Make an effort to improve what you want to see improved and this will become clearer.
Monthly Love & Relationship Horoscope for August:
As luck and expansion planet Jupiter departs your fifth house of true love, romance and adventure, Mars enters it. Are there benefits to having the planet of passion and energy in this area of your chart? Undoubtedly, there are! Expect during August to feel a new level of inspiration and motivation in your emotional world. The month won't be free of unexpected developments but it will be one you'll look back on as a time when plans close to your heart finally commenced. Best romantic days? August 8th, 9th and 22nd. Best match? Pisces or Aquarius
More Horoscopes:
General
Money & Finance
Career & Busines