Aries love & relationship horoscopes + psychic readings

Aries
More Horoscopes:
General
Money & Finance
Career & Business
Daily Love & Relationship Horoscope for Friday 29 April: view Thursday or Saturday
An opportunity is presenting itself to get to the bottom of what someone is thinking and wants from you. You're also able to alter some set-in-stone perceptions, possibly about them, that you've nurtured for too long. The key to transforming anything uncertain or stressful lies with an open and honest exchange so speak your mind clearly and allow someone else to do the same. How can you develop more understanding of your personal status, social life and secret dreams? Discover how!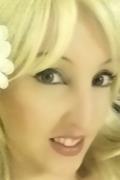 Call featured Psychic Alexx
Alexx is a Natural Psychic Medium. She is fun, loving, caring and kind. She has many years experience helping people find their path and passing on messages from loved ones. She is a gentle soul and will aim to leave you feeling happy and positive about your future. If you are open to hearing what you need to hear please give her a try. 
Call Alexx quoting PIN 4157.
Weekly Love & Relationship Horoscope starting 29 April:
Home, they say, is where the heart is but it's possible your abode could be source of frustration in more ways than one. You and a loved one might be at loggerheads about a domestic issue, seeing it very different ways. It's also possible one of you wants to ring a few changes and not be so housebound or focused on keeping family-related plates spinning. The coming week offers a chance to bring a change and compromise surrounding your space and with whom you share it.
Monthly Love & Relationship Horoscope for April:
This month, where affairs of the heart are concerned, it's as if a giant cosmic hand is knocking obstacles or unhelpful distractions out of the way in order for you to focus attention on what or whom is most in need of it. Expect a sense of calmness to replace confusion or, in some cases, chaos. As you find yourself able to devote attention or your heart to what or whom you've wanted to but have had to work around distractions, coming weeks should prove absolutely divine. Best romantic days? 2nd, 12th and 27th Best match? Aquarius or Pisces
More Horoscopes:
General
Money & Finance
Career & Busines