Aries love & relationship horoscopes + psychic readings
Aries
More Horoscopes:
General
Money & Finance
Career & Business
Daily Love & Relationship Horoscope for Sunday 28 August: view Saturday or Monday
If something isn't going to plan in your emotional world or you believe progress within a close relationship is encountering a stumbling block, then try taking a breather and letting one or two developments unfold in their own way without being pushed or prodded. Giving a process time and space could be what's needed to revive your enthusiasm and gain a clearer perspective. Get your 2016 Horoscope Forecast.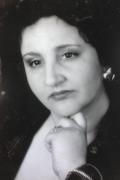 Call featured Psychic Irene
Irene is a gifted psychic, who also is very popular as a Medium. She can use Tarot if requested, but dont worry, she wont have to ask you many questions to establish what is going on around you. 
Call Irene quoting PIN 4087.
Weekly Love & Relationship Horoscope starting 26 August:
Pressure could be felt in your emotional world and this could involve a need to take action or make a long-overdue decision. The coming week could see you assessing your list of reasons for sitting on the proverbial fence emotionally or romantically and, through being pressured in the way you are, you could find yourself feeling more willing to take action or make that decision than you have been recently. Try to be appreciative of what you're being encouraged strongly to do.
Monthly Love & Relationship Horoscope for August:
There's unlikely to much scope for adopting a carefree, Devil-may-care attitude toward love and romance this month as an air of seriousness could encourage focus to be on what's realistic or sensible. This will be particularly apparent where a need to collaborate with a loved one is concerned and it will likely be more about responsibility than letting your hair down. Some Rams could discover romance in the workplace, others could find a loved one's need for support to be this month's focal point. Best romantic days? 3rd, 8th and 15th Best match? Scorpio or Leo
More Horoscopes:
General
Money & Finance
Career & Business