Aries Career & Business horoscopes + psychic readings
Aries
More Horoscopes:
General
Love & Relationship
Money & Finance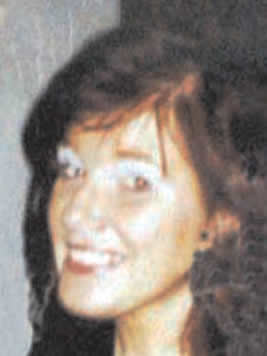 Call featured Psychic Elayna
Elayna is a natural Clairvoyant and Psychic. She also uses the Crystal Ball and Tarot. She has had her abilities since birth, but has been practicing regularly for 30 years, doing phone and platform work. Elayna has also developed and practiced the art of healing for quite a few years. 
Call Elayna quoting PIN 1284.
Weekly Career & Business Horoscope starting 16 October:
Venus' departure from your work sector over the weekend has let Mars, warrior planet of the cosmos off his leash and in his own last full week, he's out to create as much carnage as possible. Fortunately for you this is the right kind of carnage, working with Pluto in your career sector to gain as much leverage and momentum on the job front as possible. Venus has not only left you with a fairly good sense of what you want on the job front, but a lucrative sense of direction. When Mars leaves this will bring all the planetary activity on the work front for the year to a close. However, Mars is running with Pluto, still in his early weeks in direct motion in your career sector and he'll take the reins from there. Mars and Pluto are the planets of war and revolution, so they will be looking at any way to fire and shake things up.
Monthly Career & Business Horoscope forOctober:
The best word to describe Mars, warrior planet of the cosmos and your ruling planet is fearless. Mars gives you the courage to fight for what you want and to make things happen. And when he returns to your work sector, which he does once every two years, he brings that fearless and warrior energy into play here. This is just one of the reasons why these are often the busiest six weeks in a two year period, for you're able to take a fearless approach to making things happen and getting things done. This month Mars is a planet on a mission, for when he leaves your work sector on the 23rd October he not only wraps up his last visit until 2019, but all the planetary activity on the work front for the year. The Sun and Mercury both left last month, but with Venus here until the 14th October, this makes this the most potentially successful and one of the best months of the year on the job front. However, while Venus and Mars are bringing all the planetary activity on the work front to a close for the year, they don't see this as an ending. This is more a transition, from work and job matters taking the lead and onto a more career driven period. Pluto only ended his five month retrograde period in your career sector late last month. It was during those months in retrograde motion that work and job matters carried the ball and kept your professional year in play. Now as work and job matters finish their turn, career matters are ready to step into play again. Everything on the work front is a stepping stone to what is now set to evolve on the career front. And spoiler alert, it's big, especially from December onwards.
More Horoscopes:
General
Love & Relationship
Money & Finance