Aries Career & Business horoscopes + psychic readings
Aries
More Horoscopes:
General
Love & Relationship
Money & Finance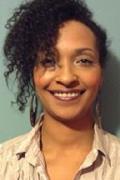 Call featured Psychic Tinisha
Tinisha is a natural Clairvoyant and Psychic. She also specialises in Mediumship. She is honest and straight talking and will always tell you the truth. 
Call Tinisha quoting PIN 4168.
Weekly Career & Business Horoscope starting 16 January:
All hands are now back on deck for the Sun's final days in your career sector. Not due to leave until Friday, this gives you a chance to work with Mercury, who only returned late last week. With your head back in the game but with the benefit of having had a chance to step back, you're now ready to wrap up the launch of your new professional year. Even last week's Full Moon and any pressure this created has managed to flush everything out in the open. This leaves you with a clear and accurate sense of where to from here. If you don't yet have all the details worked out or game plan don't worry, with Mercury staying on until early next month to help with that. All that's required by the time the Sun leaves Friday is a clear sense of direction. The rest you can make up as you go.
Monthly Career & Business Horoscope forJanuary:
Regardless of when your new professional year starts or even if you have worked through the holiday period, you will always begin the year with your professional hat on, always have and always will. That's because with the Sun always spending the first three weeks of January in your career sector each year, this is when the solar spotlight will be trained. This year this is unlikely to be demanding, mainly because the main thrust that will drive this new professional year was generated last year. It began with Mars' return in late September and by the time Venus left last month, you already had a clear sense of direction and purpose. At the same time there is also likely to be a sense that something is holding you back. That something is Mercury, who in retrograde motion until retrograding back out on the 5th January will have the brakes on. While Mercury will only be gone for eight days, once he returns on the 13th January it will be with a new sense of determination and for you, this is the point when this new professional year begins in earnest. Until then it is more about spending time back at the drawing board, as you consider your options. A Mercury retrograde phase is always a time for measuring twice and cutting once. Mercury will return with an intellectually savvy edge and 20/20 hindsight, allowing you to start over from scratch, making your final approach. While the Sun will leave your career sector on the 20th January, Mercury will stay on until the 7th February to tie up loose ends. After that point, on both the work and career fronts it will be more about the journey itself and keeping the wheels turning.
More Horoscopes:
General
Love & Relationship
Money & Finance