Aries Career & Business horoscopes + psychic readings
Aries
More Horoscopes:
General
Love & Relationship
Money & Finance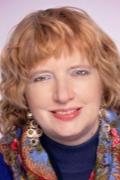 Call featured Psychic Laura May
Laura is a well known clairvoyant who clients have been trusting for years. Laura will be able to give you detailed information, month by month if you wish, about your future. Laura does not give general details; she is very specific. Laura is popular with clients that have difficult situations around them, as she will aim to provide you with a clearer mind to go forward. 
Call Laura May quoting PIN 4199.
Weekly Career & Business Horoscope starting 18 December:
Your professional year might be coming to a close, but the professional gods have not only left the best till last, developments this week are so game changing they will impact the coming year. The week begins with a rare opportunity to step back and hear yourself think, with Monday Pluto's last full day on his own in your career sector in 18 months. It is also his last for another three years, with the Moon arriving on Tuesday ahead of Saturn's return on Wednesday. Pluto, planet of change and revolution has been pushing for change for the past nine years, with Saturn returning for a three year visit that aimed at giving you the power to move mountains if you have to. By the time the Sun returns on Friday, the whole dynamics of not just this professional year but your professional game, will have shifted. This is the start of a major new professional journey.
Monthly Career & Business Horoscope forDecember:
Still waters run deep at the start of the month, with nothing to suggest that you are on the cusp of your biggest professional breakthrough and journey in a lifetime. December is always a tricky month for you professionally, for while each year always has and always will begin and end with the Sun in your career sector, the Sun always spends the first three weeks of December in an adventurous part of your chart. It is as though December lures you in with an adventurous vibe, only to become a lot more professionally focused just before Christmas. For that reason, at a subconscious level, you know to embrace a sense of adventure before the sea change happens and this year this is even more important. For this year this is not the annual sea change, but a complete change in the professional dynamics. Fortunately, the Moon returns a day before, so your professional instincts will be sharp as everything changes. It begins with the Moon's return to your career sector on the 19th December, ensuring you have your finger on the pulse and ear to the ground when Saturn returns on the 20th December, for the first time since 1991. Yet this time is different, for with Pluto here since 2008, you've been preparing for a major change for the last nine years. This is the first time that serious Saturn and rebellious Pluto have met up here in our lifetime, but they will rule together for the next three years. By the time the Sun returns on the 20th December and Venus on the 25th December, you'll be in the early days of the biggest developments seen on the career front in three decades. Fortunately, the one thing you have on your side is time.
More Horoscopes:
General
Love & Relationship
Money & Finance