Aries Career & Business horoscopes + psychic readings
Aries
More Horoscopes:
General
Love & Relationship
Money & Finance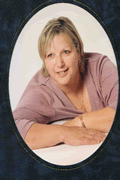 Call featured Psychic Gaile
Gaile is a fantastic Clairvoyant, Clairsentient, Clairaudient and Medium. Which means she can see, smell, feel and hear Spirit. She is honest, vibrant, and passionate to give you a fabulous reading. Gaile has helped many clients find a real sense of peace with loved ones that have passed over with her sensitivity and comforting nature. Gaile is also a well respected clairvoyant who really knows her stuff when dealing with relationship issues. 
Call Gaile quoting PIN 4250.
Weekly Career & Business Horoscope starting 20 February:
It was in the later part of last week that a new sense of confidence started to emerge on both the income and job fronts. Even if you can't see where this is coming from deep down, even in your own efforts to over think things, you know that it's true. The Moon's return to your career sector on Tuesday will give you a better read on this, but as your professional instincts kick in this may pose more questions than answers. On the heels of developments on the work and income fronts late last week, the Moon will reveal that things are still evolving on the career front as well. This doesn't usually happen. This is the point in each professional year when, after a push to get your professional year up to speed, things then dial back. Yet across the income, work and career fronts things are still evolving.
Monthly Career & Business Horoscope forFebruary:
While the Sun will always leave your career sector in January, it is not uncommon to have either Venus or Mercury still here, tying up loose ends and taking care of those last minute details that will put your new professional year on track. This year Venus has long gone, having left back in early December. That was even before the Sun arrived, with her desires and expectations along with Mars' professional passions, fighting and competitive spirit having started this current push. Mercury is still here and will be until the 7th February, though not because he arrived late. Mercury first returned in early December, in fact during Venus' final days. He and Pluto, who will stay on and keep the wheels turning, were both witnesses to all that Venus inspired and continue to hold the torch for. Mercury normally moves through in just 15 days, so to have him still here is a real gift. You can thank a retrograde phase for that. Before leaving on the 7th February Mercury will continue to give you the intellectually savvy edge needed to keep your head in the game, ideas on the table and the communication lines open. As his departure will put your professional year into a phase where it is then more about keeping the wheels turning, the first week of February is the most important for making choices, decisions and plans or simply getting your head around where to from here. With Pluto here until 2024, the Moon's monthly visits will play an important role in keeping work and career matters on track. The Moon will move through your work sector from the 12th February to the 14th February and through your career sector from the 21st January to the 24th February. During both visits there is a need to keep your finger on the pulse and ear to the ground, trusting what your instincts are telling you.
More Horoscopes:
General
Love & Relationship
Money & Finance