Aries Career & Business horoscopes + psychic readings
Aries
More Horoscopes:
General
Love & Relationship
Money & Finance
Daily Career & Business Horoscope for Wednesday 29 March: view Tuesday or Thursday
As things start to come together on the income front it is not surprising that there is a growing sense of professional confidence. However, that is not the only reason. It is an alliance between Mars in your income sector and Juno in your career sector that really is creating some auspicious conditions on both fronts. This is just a taste of things to come. Confused? Identify the right time with a Forecaster reading.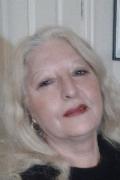 Call featured Psychic Tina
Tina is a Natural Psychic Clairvoyant who is also a very good Medium. Tina can do distant healing helping you feel more yourself. Tina uses her guides and angels to help guide you and give you the answers that you are seeking regarding any situation you may be facing. Tina can also use the Pendulum, Tarot and Angel cards if requested, to give a very indepth and detailed reading. Tinas readings will leave you with a zest for life and feeling content with yourself. 
Call Tina quoting PIN 4375.
Weekly Career & Business Horoscope starting 27 March:
Aries this week starts with the promise of everything starting to fall into place, but there is still tension in relation to another person or project, that is blocking your visions of an exciting business venture. The way forward may still need breaking down into manageable pieces. There is a balance needed here, you need to sharpen your communication skills, rather than your tongue. There is still the possibility of a power play situation with people in authority, so caution is needed at work this week. Tuesday's New Moon is in your own sign and gives you the ability to negotiate what it is that you really value in life vs what you need to let go of. Work towards what you are passionate about, you have been given a second chance on selecting a job that you have been waiting for. Look carefully at all your options. The Universe is supporting you now. Your manifestation skills are high. You are worth it.
Monthly Career & Business Horoscope forMarch:
While the professional influences are subtle this month they are not dominant forces, they have the right make up at the right time. Even if nothing had already shifted Mars' return to your income sector on the 10th March this was always going to be good news professionally as it is destined to be financially. Even beyond the obvious need for professional momentum in order to create income potential, with Pluto in your career sector from 2008 to 2024, this was always going to give career matters a boost. However this year Pluto is not own his own, with the planet of change and revolution having being joined by fellow dwarf planet Juno, early last month. Here there is a pattern emerging that is playing into a much bigger picture. In early December Mercury returned for what should have been a 15 day visit to your career sector, but instead he didn't leave until early February. Even Venus and Mars couldn't wait to get to your career sector late last year and both arrived early. Now Juno, queen of commitment has returned for what should be a two to three month visit at most, but instead she is here now until December. Juno will keep you committed and will also keep Pluto in check. There is an obvious reasons planets are arriving but not wanting to leave and that's because in December Saturn will return, kicking off the three most important and powerful professional years in three decades. In his first full month Juno is already preparing for this, helping you to stick to the professional game plan and resolutions Mercury spent over two months helping you craft. There is also a favourable wind on the work front, with Mars able to tap into both when he returns to your income sector on the 10th March. The Moon will move through your work sector from the 11th March to the 13th March, triggering a Full Moon here on the 13th March. Falling just days after Mars' return to your income sector and with Juno and Pluto in your career sector, this could trigger unexpected developments across the income, work and career fronts.
More Horoscopes:
General
Love & Relationship
Money & Finance