Aries Career & Business horoscopes + psychic readings
Aries
More Horoscopes:
General
Love & Relationship
Money & Finance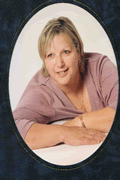 Call featured Psychic Gaile
Gaile is a fantastic Clairvoyant, Clairsentient, Clairaudient and Medium. Which means she can see, smell, feel and hear Spirit. She is honest, vibrant, and passionate to give you a fabulous reading. Gaile has helped many clients find a real sense of peace with loved ones that have passed over with her sensitivity and comforting nature. Gaile is also a well respected clairvoyant who really knows her stuff when dealing with relationship issues. 
Call Gaile quoting PIN 4250.
Weekly Career & Business Horoscope starting 14 August:
You begin the week with a real advantage from the get go and that includes across the income, work and career fronts. In any week starting the week with the Moon in your income sector is going to be an advantage. This is something that the professional gods will be more excited about seeing than the money gods. For not only does this sharpen your nose for money and give you a lucrative sense of direction, this will also put the Moon at a friendly aspect to any professional forces. And that's where the timing is so auspicious. Mercury only turned retrograde in your work sector over the weekend, at a time when both planets in your career sector are also in retrograde motion. With Juno turning direct on the career front at the end of next week and Mercury retrograding back out of your work sector just days later, this is just a short window of opportunity. For this week and next, the doors are open to the past, second chances and untapped job and professional potential at the same time.
Monthly Career & Business Horoscope forAugust:
For the first time since the career push that every year always begins with, there are new developments on the job front this month. It began with Mercury's return to your work sector on the 26th July, four weeks before the Sun is due to return on the 23rd August. This is the point of every year when the solar spotlight will always shift onto your work situation and job matters. To have a four week head start is a valuable chance to get your head in the game ahead of time. Even more so as this is a slow burn. Mercury is the closest planet to the Sun and therefore the fastest planet. Mercury can race through your work sector in 15 days, barely giving you time to hear yourself think. This forces you to think on your feet, make snap decisions and make it up on the run. This is the fast burn you normally experience. To reason that this year is a slow burn, is that Mercury is at a crawl, due to his retrograde turn on the 13th August. From the moment Mercury returned last month he knew that whatever ground he crossed he will cross three times. Not due to leave until late September, this not only gives you a chance to approach work and job matters at a more measured approach, but aware that there will be an opportunity for a do over ahead. By the time the Sun returns on the 23rd September you'll have had your head in the game for four weeks and will have already spent 10 days retracing your steps. This gives you the time to measure twice and cut once.
More Horoscopes:
General
Love & Relationship
Money & Finance