Aries horoscopes + psychic readings
Aries
More Horoscopes:
Money & Finance
Love & Relationship
Career & Business
Daily Horoscope for Monday 18 December: view Sunday or Tuesday
A conversation or exchange you were convinced would be superficial chitchat could reveal itself to be so much more. What gets discussed casually to begin with could open your eyes and mind to new possibilities very quickly. However, getting too excited about the future could cause you to overlook levels of effort required on your part to make a vision real. Punch the air with delight while keeping both feet planted firmly on the ground. What are the circumstances that helps or hinders your employment? Find out now!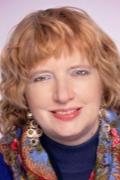 Call featured Psychic Laura May
Laura is a well known clairvoyant who clients have been trusting for years. Laura will be able to give you detailed information, month by month if you wish, about your future. Laura does not give general details; she is very specific. Laura is popular with clients that have difficult situations around them, as she will aim to provide you with a clearer mind to go forward. 
Call Laura May quoting PIN 4199.
Weekly Horoscope starting 15 December:
Even when we insist on doing something 'our way' in the belief we're removing umpteen restrictions we'd have encountered or tolerated otherwise, restrictions still exist. We might be playing by a different set of rules by embarking upon something in our own style, but we still must adhere to them. From this week and until 2020, you're about to discover how a new set of rules apply to career and professional pursuits. However, these will likely meet with your approval!
Monthly Horoscope for December:
December kicks off with you feeling extra-determined by adopting an 'it's my way or the highway' attitude and approach. That would be fine if certain others didn't see this as creating chaos for the sake of it. Expect resistance to your plans because at least one person has strong opinions about ways in which you should be 'towing the line.' However, your adventurous side is begging to be released and will emerge eventually. If you must choose where your efforts are best focused, then give attention to personal and financial issues. Coming weeks bring a chance to make significant steps on both fronts.
More Horoscopes:
Money & Finance
Love & Relationship
Career & Business
2017 Forecaster
See how you benefit from a Forecaster report, find out what's coming up in the days ahead.
Get My 2017 Forecast