Aries horoscopes + psychic readings
Aries
More Horoscopes:
Money & Finance
Love & Relationship
Career & Business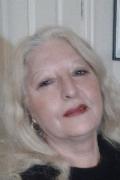 Call featured Psychic Tina
Tina is a Natural Psychic Clairvoyant who is also a very good Medium. Tina can do distant healing helping you feel more yourself. Tina uses her guides and angels to help guide you and give you the answers that you are seeking regarding any situation you may be facing. Tina can also use the Pendulum, Tarot and Angel cards if requested, to give a very indepth and detailed reading. Tinas readings will leave you with a zest for life and feeling content with yourself. 
Call Tina quoting PIN 4375.
Weekly Horoscope starting 24 March:
This week's square between Jupiter and Pluto implies tension is building - in a big way – and it could be clear how 'hemmed in' or restricted you are in an area of your world that you wish you had more freedom within. Events this week could cause you to feel as if you have little help or support available to you and are quietly screaming inside. That's why you need to make someone aware of what you're experiencing. There is more support available to you than you realize.
Monthly Horoscope for March:
Venus' backward movement in Aries from the 4th shouldn't pose much of a problem, especially as excitable Mercury entering your sign could bring helpful and enlightening distractions. Ideas that have been logjammed could flow noticeably easier and so too will your ability to communicate in whatever way you choose. The Sun entering Aries empowers you to take control of what has been vague or undecided but with a Mercury/Uranus conjunction occurring in your sign, it will become clear that one particular decision needs to be made with your heart and not your head.
More Horoscopes:
Money & Finance
Love & Relationship
Career & Business
2017 Forecaster
See how you benefit from a Forecaster report, find out what's coming up in the days ahead.
Get My 2017 Forecast