Aries horoscopes + psychic readings
Aries
More Horoscopes:
Money & Finance
Love & Relationship
Career & Business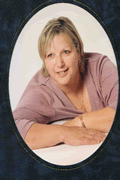 Call featured Psychic Gaile
Gaile is a fantastic Clairvoyant, Clairsentient, Clairaudient and Medium. Which means she can see, smell, feel and hear Spirit. She is honest, vibrant, and passionate to give you a fabulous reading. Gaile has helped many clients find a real sense of peace with loved ones that have passed over with her sensitivity and comforting nature. Gaile is also a well respected clairvoyant who really knows her stuff when dealing with relationship issues. 
Call Gaile quoting PIN 4250.
Weekly Horoscope starting 11 August:
An opportunity could present itself this week that encourages you to lower your defenses where you've grown used to raising them. This might involve you being in unfamiliar territory, possibly quite literally, or finding yourself removed from a source of pressure you've grown used to. The cosmos isn't doing you a favor this week or taking any pity on you. You've earned this respite and are entitled to seize it.
Monthly Horoscope for August:
With emphasis this month on love, romance and relationships, affairs of the heart will likely receive the most focus. Your attitudes toward emotional and physical connections are shifting, and it's by taking steps you've been reluctant to take previously that will allow you to form and strengthen connections. However, it will also become clear that certain ties to your romantic or relationship past need to be severed if you're to make progress during coming weeks. Use the feel-good factor on offer this month to take a step toward achieving a long-held ambition.
More Horoscopes:
Money & Finance
Love & Relationship
Career & Business
2017 Forecaster
See how you benefit from a Forecaster report, find out what's coming up in the days ahead.
Get My 2017 Forecast