Aries horoscopes + psychic readings
Aries
More Horoscopes:
Money & Finance
Love & Relationship
Career & Business
Daily Horoscope for Tuesday 21 February: view Monday or Wednesday
As keen as you might be to take the lead in a particular area, you'd like a process or arrangement between you and someone else to be balanced in every way. Try to encourage two-way involvement rather than making it easy for someone let you take control. A shared learning process is on offer if you make clear how and why you need someone to be less detached. How do you make the most of lifes opportunities? Get a Forecaster to find out.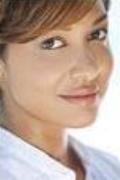 Call featured Psychic Vonney
Vonney is a Natural Clairvoyant who is also Clairaudient. Vonney will amaze you with the details that she can give you. Vonney can also use the Tarot and Angel cards. These tools can help Vonney build up a very strong connection with you and your situation. Vonney can specifically help you if you are struggling with a relationship issue or if you just need a little guidance. 
Call Vonney quoting PIN 4378.
Weekly Horoscope starting 17 February:
This week's tense link between your ruler and Pluto is unlikely to pass unnoticed. Having the planet of impatience and impetuousness challenging the planet of passion and obsession is likely to instill a sense of urgency surrounding a particular matter. You're likely right to question what appears questionable but try not to succumb a sense of pressure. Taking something slowly and steadily will ensure you win the race provided you don't take something too far!
Monthly Horoscope for February:
February commences with Venus entering your sign on the 3rd to join Mars already there having entered Aries at the end of January. It won't take long for you to see what the planets of love and passion working in tandem can bring, either! You have a perfect opportunity to focus on what or who makes your heart beat faster and channel Mars' energy toward making it happen. This is a month to truly make your mark and attract - or impress - whoever you set your sights on.
More Horoscopes:
Money & Finance
Love & Relationship
Career & Business
2017 Forecaster
See how you benefit from a Forecaster report, find out what's coming up in the days ahead.
Get My 2017 Forecast