Aquarius love & relationship horoscopes + psychic readings
Aquarius
More Horoscopes:
General
Money & Finance
Career & Business
Daily Love & Relationship Horoscope for Wednesday 18 October: view Tuesday or Thursday
Current love life circumstances could have an uncomfortably familiar feel to them. This could cause you to raise your defenses unnecessarily. There is so much positivity manifesting in your emotional world that shouldn't be spoiled by something connected with the past. The past doesn't exist, so don't give it a lease of life by nurturing it now. Can you spot opportunities? Personal Predictor alerts you.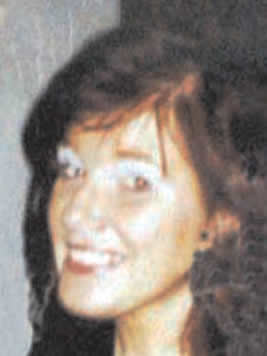 Call featured Psychic Elayna
Elayna is a natural Clairvoyant and Psychic. She also uses the Crystal Ball and Tarot. She has had her abilities since birth, but has been practicing regularly for 30 years, doing phone and platform work. Elayna has also developed and practiced the art of healing for quite a few years. 
Call Elayna quoting PIN 1284.
Weekly Love & Relationship Horoscope starting 13 October:
Where affairs of the heart are concerned this week, there's something you need to accept. This comes with a need to learn a particular lesson, too. This needn't be a drawn-out or painful process. In fact, it's by being more accepting and trusting and less self-protective and suspicious that you can make significant strides in your emotional world at this time. All you need to do is adopt a more open mind to what you've been determined to see a particular way – your way!
Monthly Love & Relationship Horoscope for October:
A boost to your bank account can bring a wave of relief to your emotional world. Whether this windfall means a romantic or relationship plan gets underway or you and a loved one sleep more easily at night by knowing a dark financial cloud is removed, coming weeks bring a chance for your feel-good factor to be enhanced. The cosmos is also working to help you feel less anxious or vulnerable when revealing your deepest, most intimate desires. Fear or an unfounded reason to keep sexy secrets to yourself needn't be an issue any longer. All you need to do is accept that your reluctance to open up might have been your biggest obstacle to intimate fulfillment.
More Horoscopes:
General
Money & Finance
Career & Business