Aquarius love & relationship horoscopes + psychic readings
Aquarius
More Horoscopes:
General
Money & Finance
Career & Business
Daily Love & Relationship Horoscope for Thursday 17 August: view Wednesday or Friday
You have an excellent opportunity to show how trustworthy and reliable you are, so seize the chance to make a good impression with a loved one or potential partner. If a bond is to deepen, then trust has to be at the very foundations of your relationship, regardless of whether your connection is a new or established one. Playing by the rules and keeping everything above board is what's needed now. Do you make the most of your creative talents? Learn what you're capable of.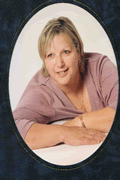 Call featured Psychic Gaile
Gaile is a fantastic Clairvoyant, Clairsentient, Clairaudient and Medium. Which means she can see, smell, feel and hear Spirit. She is honest, vibrant, and passionate to give you a fabulous reading. Gaile has helped many clients find a real sense of peace with loved ones that have passed over with her sensitivity and comforting nature. Gaile is also a well respected clairvoyant who really knows her stuff when dealing with relationship issues. 
Call Gaile quoting PIN 4250.
Weekly Love & Relationship Horoscope starting 11 August:
You might expect a friend or close colleague to react positively to you confiding in them about something connected with your love life but could find they come across as negative and condescending. This might make you wish you hadn't bothered opening up to them or asking for advice but it's possible you're reading too much into their response. Their brutal honesty might contain a message you'd prefer not to have heard but being brutally honest is what friendship is all about.
Monthly Love & Relationship Horoscope for August:
With a Full Moon Lunar Eclipse in your sign on the 7th and a New Moon Solar Eclipse focused squarely on relationships and commitments, August looks set to be a memorable and pivotal month where affairs of the heart are concerned. You'll be encouraged to ring a few changes, especially if you've become aware of shortfalls in a romantic involvement or relationship. If certain emotional needs aren't being met or someone isn't making you feel fulfilled in ways you need to be, then coming weeks will involve you taking steps to bring improvements. As one chapter closes, a new one commences.
More Horoscopes:
General
Money & Finance
Career & Business