Aquarius love & relationship horoscopes + psychic readings
Aquarius
More Horoscopes:
General
Money & Finance
Career & Business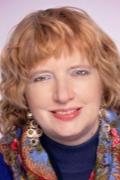 Call featured Psychic Laura May
Laura is a well known clairvoyant who clients have been trusting for years. Laura will be able to give you detailed information, month by month if you wish, about your future. Laura does not give general details; she is very specific. Laura is popular with clients that have difficult situations around them, as she will aim to provide you with a clearer mind to go forward. 
Call Laura May quoting PIN 4199.
Weekly Love & Relationship Horoscope starting 15 December:
You might feel a strong sense of detachment or isolation where affairs of the heart are concerned. However, you're able to bring new connections to your world or strengthen existing ones. Any feelings of disengagement might be the result of wanting opportunities to present themselves rather than seeking them or making them happen. That's something the cosmos appears keen to address this week. You're about to have a clearer idea of what you want and need from close connections – and what will be required from you to make these happen.
Monthly Love & Relationship Horoscope for December:
You might feel a need to request input from friends or close associates regarding your love life during coming weeks. It might take the insight offered by one pal to help you to see something in your love life or within a close partnership that you haven't seen – or refuse to accept. You're about to enter a period of assessment where your emotional world is concerned and what comes to light during December plays a big part in how affairs of the heart proceed. Information that arrives on or after the 25th should bring much-needed clarity to make a far-reaching decision.
More Horoscopes:
General
Money & Finance
Career & Business