Aquarius love & relationship horoscopes + psychic readings
Aquarius
More Horoscopes:
General
Money & Finance
Career & Business
Daily Love & Relationship Horoscope for Tuesday 21 February: view Monday or Wednesday
A need to push a point or move a romantic or relationship situation forward with a bit of force could prove to be counterproductive. You could be at risk of pushing a development trying to manifest on its own even further into the future. It's also possible you could be pushing someone you want to be closer with further away at the same time. Keep forcefulness out of it, at any cost. How do you know the best time to make important decisions? Find out how!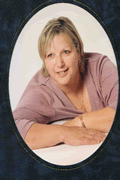 Call featured Psychic Gaile
Gaile is a fantastic Clairvoyant, Clairsentient, Clairaudient and Medium. Which means she can see, smell, feel and hear Spirit. She is honest, vibrant, and passionate to give you a fabulous reading. Gaile has helped many clients find a real sense of peace with loved ones that have passed over with her sensitivity and comforting nature. Gaile is also a well respected clairvoyant who really knows her stuff when dealing with relationship issues. 
Call Gaile quoting PIN 4250.
Weekly Love & Relationship Horoscope starting 17 February:
Are you inclined to bring change for the sake of it - maybe because a situation has grown tired or tedious and change might be welcomed? You can bring change to your emotional world this week but be aware of how far-reaching change you're instigating could be. Only instigate it if you're willing to accept upheaval that will come from doing so. If you're happy to accept this, then you will be embarking on a new and exciting chapter once proverbial dust settles.
Monthly Love & Relationship Horoscope for February:
With Venus and Mars in your solar sector of communicating, romantic thoughts and words could flow with ease but guard against being too forthright or impatient when expressing thoughts or feelings. A Lunar Eclipse in your opposite sign of commitments and relationships can help one involvement or association to deepen in a powerful and delightful way. Whether you're single or attached, a new level commitment marks the start of a new chapter between you and a certain person.
More Horoscopes:
General
Money & Finance
Career & Business