Aquarius love & relationship horoscopes + psychic readings
Aquarius
More Horoscopes:
General
Money & Finance
Career & Business
Daily Love & Relationship Horoscope for Saturday 24 June: view Friday or Sunday
A loved one or potential partner might not be as understanding or accepting of a strategy you're choosing to implement in order to keep your connection a particular way. You might see nothing but sense and practicality in how you're choosing to operate but might be overlooking how even small and subtle messages of love and affection can go a very long way. Don't believe you're doing yourself and someone else a favor by deciding how things should be between you. Use your own personal forecaster to make important plans.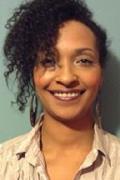 Call featured Psychic Tinisha
Tinisha is a natural Clairvoyant and Psychic. She also specialises in Mediumship. She is honest and straight talking and will always tell you the truth. 
Call Tinisha quoting PIN 4168.
Weekly Love & Relationship Horoscope starting 23 June:
Your love life can benefit this week from you being more of an observer than a do-er. When you're not observing, make an effort to be listening wherever possible. It's by detaching yourself from your emotional world briefly that you'll be able to see aspects of more clearly. You'll spot the clues and signals. You'll not be at such risk of misunderstanding what's being said to you. During coming days, much that hasn't made sense can start to make sense.
Monthly Love & Relationship Horoscope for June:
You could want a greater depth of communication with a loved one or potential partner but don't think your desire to experience a stronger cerebral connection will mean physical and intimate experiences fall by the wayside. Stimulating, deep and meaningful exchanges intrigue and excite you and the cosmos appears exceptionally keen to ensure you experience these during coming weeks. From there, less verbal exchanges take over, making this a very memorable month!
More Horoscopes:
General
Money & Finance
Career & Business