Aquarius horoscopes + psychic readings
Aquarius
More Horoscopes:
Money & Finance
Love & Relationship
Career & Business
Daily Horoscope for Monday 20 February: view Tuesday or Wednesday
Whether it's control or authority you're about to extert, or both, it's up to you to steer a certain situation in a way it needs steering. Don't be too concerned about coming across as heavy-handed or overly-assertive. At least one person seems to accept you're the one who needs to step forward and make clear how something is to be done and why. If you're prepared to take the lead in some way, then be prepared to discover how willing certain others are to follow. Now is a great time to get your personal forecast for the next 12 months.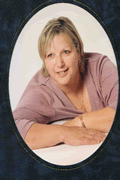 Call featured Psychic Gaile
Gaile is a fantastic Clairvoyant, Clairsentient, Clairaudient and Medium. Which means she can see, smell, feel and hear Spirit. She is honest, vibrant, and passionate to give you a fabulous reading. Gaile has helped many clients find a real sense of peace with loved ones that have passed over with her sensitivity and comforting nature. Gaile is also a well respected clairvoyant who really knows her stuff when dealing with relationship issues. 
Call Gaile quoting PIN 4250.
Weekly Horoscope starting 17 February:
In the same way it can be unhelpful to ponder the past and what could have been done differently, it's equally unhelpful to be in too much of a rush to alter the future. It's what's unfolding here and now that needs attention and deserves to be savored and celebrated, despite how a situation may appear. As Mercury links with Uranus, You're about to make a valuable, helpful and timely discovery. A sense of unease will be replaced with something to be truly glad of.
Monthly Horoscope for February:
Venus' arrival in your solar sector of communication and ideas will sweeten negotiations or discussions and this will be helpful as Mars, in the same sector, could cause exchanges to be unintentionally confrontational at times. On the 10th, a Lunar Eclipse in your sector of commitments and contracts will boost your optimism about a partnership's future. A Solar Eclipse on the 26th in your earnings sector could mark the start of a new or improved source of income.
More Horoscopes:
Money & Finance
Love & Relationship
Career & Business
2017 Forecaster
See how you benefit from a Forecaster report, find out what's coming up in the days ahead.
Get My 2017 Forecast