Aquarius horoscopes + psychic readings
Aquarius
More Horoscopes:
Money & Finance
Love & Relationship
Career & Business
Daily Horoscope for Friday 24 June: view Saturday or Sunday
When we highlight to others what we believe to be obvious, we don't always receive gratitude for doing so. Some people resent having to accept a situation differs from how they perceived it to be. We can also be seen to be engineering others' attitudes or opinions to suit our own by drawing attention to a factor that has been overlooked or ignored. You can gain appreciation by highlighting a certain issue as long as you do so sensitively, not heavy-handedly. Is life cosmically ordered? Make best use of the positive encounters, and lessen the negative ones.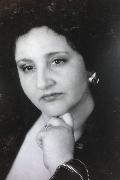 Call featured Psychic Irene
Irene is a gifted psychic, who also is very popular as a Medium. She can use Tarot if requested, but dont worry, she wont have to ask you many questions to establish what is going on around you. 
Call Irene quoting PIN 4087.
Weekly Horoscope starting 24 June:
Communication planet, Mercury, links with Uranus in your communication sector. This sets the scene for pivotal communication. Conversations or exchanges that have been following predictable lines or staying comfortably within certain boundaries are likely to move into new, possibly unexpected, territory. That's why it's important you see what gets discussed or conveyed this week as fresh and innovative and not an unhelpful way of altering what had been agreed.
Monthly Horoscope for June:
Recent decades have seen a shift in attitude toward accepting the power of that which is small. Mobile phones were once the size of shoeboxes. Hatchback cars were rarely seen on roads. Sometimes, 'less' can be 'more' and that's what developments this month need you to remember. By downsizing an expectation, you're giving success a more realistic chance of presenting itself. Have faith in the fact that the power of what you're putting in place won't be altered!
More Horoscopes:
Money & Finance
Love & Relationship
Career & Business
2016 Forecaster
See how you benefit from a Forecaster report, find out what's coming up in the days ahead.
Get My 2016 Forecast