Aquarius horoscopes + psychic readings

Aquarius
More Horoscopes:
Money & Finance
Love & Relationship
Career & Business
Daily Horoscope for Friday 28 August: view Saturday or Sunday
When Dorothy arrived in Oz, she was bewildered by what she saw. It was clear to her she had arrived in a magical place that, at first, didn't hint in the slightest way that she had reason to feel apprehensive or defensive. She was in unfamiliar territory, that much was clear but its magical qualities were unignorable. Where you are now entering unfamiliar territory in some way, focus on what is truly magical about it and not what you believe gives reason to be suspicious or cautious. Do you know how to identify the best time to make that important decision? Try for free.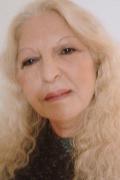 Call featured Psychic Tina
Tina is a Natural Psychic Clairvoyant who is also a very good Medium. Tina can do distant healing helping you feel more yourself. Tina uses her guides and angels to help guide you and give you the answers that you are seeking regarding any situation you may be facing. Tina can also use the Pendulum, Tarot and Angel cards if requested, to give a very indepth and detailed reading. Tinas readings will leave you with a zest for life and feeling content with yourself. 
Call Tina quoting PIN 4375.
Weekly Horoscope starting 28 August:
This week, look at the way in which you are adding proverbial fuel to a proverbial fire. Are you wanting to improve a situation between you and a certain person or are you, in some way and for reasons known only to you, secretly wanting to instigate confrontation? This would be much simpler if you weren't so keen to prove or a make a point. Of course, it would be simpler too if someone else didn't feel the same. Compromise can be reached. Make an effort to reach it.
Monthly Horoscope for August:
We can all think of times when we were ready for an opportunity but it never presented itself. Then, there were times when it came to us and we didn't seize it through believing we weren't in a position to do so. Sometimes, it can take time for both sides to be in a position to embrace each other – provided both sides truly want to! This month, don't allow stubbornness or resentment to play a part in rejecting an opportunity you know, in your heart, you ought to be seizing.
More Horoscopes:
Money & Finance
Love & Relationship
Career & Business