Aquarius horoscopes + psychic readings
Aquarius
More Horoscopes:
Money & Finance
Love & Relationship
Career & Business
Daily Horoscope for Sunday 17 December: view Monday or Tuesday
Standing on a threshold of change could feel like staring into a precipice of paranoia. However, you're alone with your future vision. Don't feel a need to seek or dig deeply for reassurance. Embracing the inevitable is part of this extremely positive process. The sooner you cease resisting what needs and deserves to be embraced, the sooner you'll embark upon this fantastic process of helpful and timely change. What are the most important upcoming astrological events you can benefit from?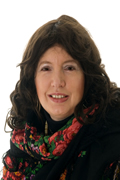 Call featured Psychic Laura May
Laura is a well known clairvoyant who clients have been trusting for years. Laura will be able to give you detailed information, month by month if you wish, about your future. Laura does not give general details; she is very specific. Laura is popular with clients that have difficult situations around them, as she will aim to provide you with a clearer mind to go forward. 
Call Laura May quoting PIN 4199.
Weekly Horoscope starting 15 December:
Our parents and teachers would tell us that restriction, when applied helpfully, does us good. As kids, we saw no need for structure, discipline or responsibility. We were too busy having back then. However, we grew to appreciate each over time. This week, Saturn's arrival in Capricorn is a big deal for Aquarians. Suffice to say, restriction in one area is being removed and replaced in another. However, accepting and adhering to a new set of rules brings rewards that you'll like very much during coming weeks, months and years!
Monthly Horoscope for December:
Your rebellious nature could be stronger than usual but try to accept how certain others aren't responsible for restriction experienced in a particular area. You could be tempted to take action and hang consequences which doesn't help you or them. It might be your unusual approach to something that causes you to feel unsupported at times. Remember that a good leader doesn't need to shout. Fortunately, from the 20th, both the Sun and Saturn encourage self-reflection and detachment. Stepping back and assessing certain situations could prove enormously helpful, especially if you've been focused more intently on finishing lines than how you plan to win races.
More Horoscopes:
Money & Finance
Love & Relationship
Career & Business
2017 Forecaster
See how you benefit from a Forecaster report, find out what's coming up in the days ahead.
Get My 2017 Forecast