Aquarius horoscopes + psychic readings

Aquarius
More Horoscopes:
Money & Finance
Love & Relationship
Career & Business
Daily Horoscope for Sunday 1 March: view Monday or Tuesday
We can easily turn our eye to what we don't want to see. We can do the same with what we know we ought not say. But there's something about hearing that requires effort and discipline, especially when we believe what we're being told is far removed from what we believe we need or want to hear. Someone is trying to make a point that you're inclined to ignore. It's important you understand the reality of a certain situation and that's what this process intends to help with. What are the options that are avalable to you? Get your in depth psychological profile.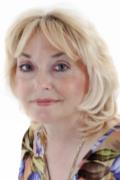 Call featured Psychic Jennifer
Jennifer is a natural Clairvoyant who never fails to give her clients the answers they are looking for. Jennifer is one of the most experienced Clairvoyants that you will talk to. Jennifer doesnt need to ask loads of questions, in fact you will be the one who will be asking the questions because she will have given you so much information. 
Call Jennifer quoting PIN 4242.
Weekly Horoscope starting 27 February:
You're an innovative thinker and planner. You're capable of seeing into the future in ways many others aren't and equally capable at devising plans that ensure a vision is achieved. You know that time has to be allowed if plans are to manifest in the way you envisaged them manifesting and this week marks the start of a particular strategy. You probably have a clearer idea about the future than someone you're trying to persuade. Ensure the strategy you're embarking upon now takes into account effort and patience you'll need to invest on their part.
Monthly Horoscope for March:
We tend to be good at identifying obstructions when we encounter them. We can often easily determine why something is blocked or functioning to a certain point before it fails to go beyond that point. If the problem is easily identifiable, then the solution often is, too. During March, you get a chance to see, perhaps for the first time, why you keep encountering opposition or frustration with regard to progress you yearn to see happen. The blockage is easily identifiable and, to your delight, so too is the solution. Expect to finally make a breakthrough of some kind.
More Horoscopes:
Money & Finance
Love & Relationship
Career & Business