Aquarius horoscopes + psychic readings
Aquarius
More Horoscopes:
Money & Finance
Love & Relationship
Career & Business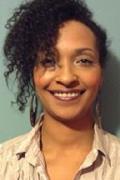 Call featured Psychic Tinisha
Tinisha is a natural Clairvoyant and Psychic. She also specialises in Mediumship. She is honest and straight talking and will always tell you the truth. 
Call Tinisha quoting PIN 4168.
Weekly Horoscope starting 23 June:
Menus in restaurants are intended to provide an overview of everything on offer. We're not expected to choose every item on one and choosing to seize a chance to enjoy every delectable item would only raise suspicions and cause problems. This week, you're aware of an array of choices available to you. The idea is, you're supposed to choose one, regardless of how tempting others might appear. Focus only on one that truly inspires you deeply.
Monthly Horoscope for June:
Matters relating to health and fitness receive strong focus and if you've postponed plans to get fitter, slimmer or kick a habit, then coming weeks bring energy and determination you need. You might need this extra energy to cope with demands at work as projects or assignments could be plonked on your desk or arrive in your inbox at rapid speed. A sensitive matter relating to a friend or group you're involved with could end or be taken to a new level. Either way, your involvement or connection is about to alter.
More Horoscopes:
Money & Finance
Love & Relationship
Career & Business
2017 Forecaster
See how you benefit from a Forecaster report, find out what's coming up in the days ahead.
Get My 2017 Forecast