Aquarius horoscopes + psychic readings

Aquarius
More Horoscopes:
Money & Finance
Love & Relationship
Career & Business
Daily Horoscope for Monday 2 May: view Tuesday or Wednesday
You might feel you have reason to doubt your judgment about a particular in the past, perhaps seeing a reason now that implies you were a bit too quick to reject something you had no problem with accepting previously. Push aside any belief that, at the time you were behaving illogically, impractically or inconsistently. It appears a second chance is coming and whatever you believe needs putting right can finally be put right. Might you be missing the best time to make a decision? Be more in control of your relationships and your emotions.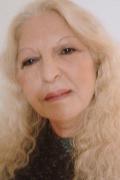 Call featured Psychic Tina
Tina is a Natural Psychic Clairvoyant who is also a very good Medium. Tina can do distant healing helping you feel more yourself. Tina uses her guides and angels to help guide you and give you the answers that you are seeking regarding any situation you may be facing. Tina can also use the Pendulum, Tarot and Angel cards if requested, to give a very indepth and detailed reading. Tinas readings will leave you with a zest for life and feeling content with yourself. 
Call Tina quoting PIN 4375.
Weekly Horoscope starting 29 April:
Mercury's link to your ruler is helping to make a point clear and this surrounds giving more attention to the present than the future. Even if there's a situation you wish you could alter from the past, don't be inclined to focus on it. At the same time, don't be in too much of a rush to alter the future, either. You're on the verge of a helpful and timely discovery. That's why the present needs to be embraced and savored, regardless of how one particular situation might appear.
Monthly Horoscope for May:
Coming weeks bring a sense of acceptance and recognition. Where you might have grown used to ways in which you felt you had to remain outside a sphere of activity or not allow yourself to be as involved with or make a contribution to a certain cause or plan, you look set to be the recipient of appreciation and acceptance. Expect soon to become more involved with and integral to something you've long wanted to be more closely associated with.
More Horoscopes:
Money & Finance
Love & Relationship
Career & Business