Aquarius horoscopes + psychic readings
Aquarius
More Horoscopes:
Money & Finance
Love & Relationship
Career & Business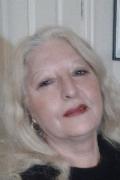 Call featured Psychic Tina
Tina is a Natural Psychic Clairvoyant who is also a very good Medium. Tina can do distant healing helping you feel more yourself. Tina uses her guides and angels to help guide you and give you the answers that you are seeking regarding any situation you may be facing. Tina can also use the Pendulum, Tarot and Angel cards if requested, to give a very indepth and detailed reading. Tinas readings will leave you with a zest for life and feeling content with yourself. 
Call Tina quoting PIN 4375.
Weekly Horoscope starting 26 August:
Developments this week could cause you to feel you've taken a backward step or returned to a situation you believed you'd moved on from. Don't see this as an annoying prank being played by a seemingly uncaring cosmos. It's likely you'll see this past situation or scenario in a new light and it's also very likely you'll see what you failed to see the first time around. Embrace the fact that you're having to focus attention on something that can finally be moved on from properly.
Monthly Horoscope for August:
Highlights of this month for you include your co-ruler, Saturn, turning direct after a four-month slumber and a Full Moon Penumbral Lunar Eclipse occurring in your sign. The month promises to be a volatile one so be on your guard for out-of-the-blue changes to the most carefully-laid plans. The cosmos promises though that any surprises will be the welcome variety and it's a plan that receives the green light to proceed that could make August a memorable and pivotal month.
More Horoscopes:
Money & Finance
Love & Relationship
Career & Business
2016 Forecaster
See how you benefit from a Forecaster report, find out what's coming up in the days ahead.
Get My 2016 Forecast