Aquarius horoscopes + psychic readings

Aquarius
More Horoscopes:
Money & Finance
Love & Relationship
Career & Business
Daily Horoscope for Friday 30 January: view Saturday or Sunday
Is a problem shared a problem halved or a problem doubled? Is it not fair to say that, when we absorb someone else's problem it then becomes our problem too? Many people believe this to be the case but if we all thought in such a way, then we'd never offer essential and helpful levels of support to those who need it. You could be inclined to believe you're making a rod for your own back through involving yourself with someone else's issue but gratitude you look set to receive from doing so might just make your efforts worthwhile. In your youth did you make the most of your education and establish values of your own? Discover more now!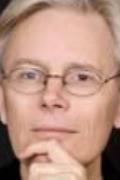 Call featured Psychic Martyn
Martyn is a experienced psychic reader. For 25 years he has amazed clients with his skills.Above all he is a very good psychic and clairvoyant and can touch on past lives. He tunes in quickly and predicts the future. He can use the tarot, the runes and dream analysis,and is an expert with angel cards. 
Call Martyn quoting PIN 7405.
Weekly Horoscope starting 30 January:
We are all, in some way, reliant in others. Even someone who believes himself or herself to be the most independent person they know has some need to rely on assistance or support. We all reach times though where we wish certain people to whom we're providing assistance or support were a bit more willing and prepared to think for themselves and even make a mistake or two that they might learn from. There are limits to how much you can protect certain people –or a certain person who ought to be thinking for themselves and taking the initiative more than they are. This week could present an opportunity to make this clear to them. You know what the wrong way is.
Monthly Horoscope for January:
Sometimes, when a child is confronted by an adult about a misdemeanor, the child feels obliged to offer a long, drawn-out explanation about what happened. This serves several purposes but a main one surrounds belief on the child's part that, if the adult is provided with every bit of essential information about what occurred, it will serve to ensure a fair punishment is given if one is to be given. The adult though, doesn't need as much information as the child feels obliged to give. The situation speaks for itself. I should point out the cosmos is not indicating in any way that you're likely to be on the receiving end of punishment this month but it is indicating that you might go to greater lengths than are necessary to make a point to justify yourself in some way. Someone doesn't need convincing or placating in ways you believe they do. So, relax.
More Horoscopes:
Money & Finance
Love & Relationship
Career & Business