Aquarius horoscopes + psychic readings

Aquarius
More Horoscopes:
Money & Finance
Love & Relationship
Career & Business
Daily Horoscope for Friday 17 April: view Saturday or Sunday
Sometimes, accepting second best is an option but only if accepting the very best is genuinely unattainable or unrealistic. Often, once we have accepted an alternative, we discover how suitable or appropriate it is but there are times when we can't help but keep an eye on something better that we know we truly deserve or could attain if we simply adjusted our strategy to attaining it. What you truly deserve that can replace an alternative is coming. Discover the magic that happens when you and your partner get together.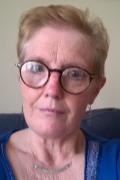 Call featured Psychic Grace
Grace is one of those Clairvoyant readers that you will want to speak to time and time again. Grace is a natural Clairvoyant who gives her clients peace of mind and real confidence in what their future holds. Grace will give you direct answers and will not generalize your situation. To have a future that you can believe in please give Grace a call. 
Call Grace quoting PIN 4259.
Weekly Horoscope starting 17 April:
Is there some unseen Council that dictates who and what is attractive and who and what isn't? We need only look on covers of magazines to see who or what is deemed beautiful and how what's beautiful is governed by what's 'socially acceptable'. You, however, don't need to measure your attractive levels – or ability to attract - in such ways. You definitely don't need to succumb to pressure to meet someone else's criteria of what's attractive. This week, accept how wonderful you are to yourself and your attractiveness in the eyes of others will soon be apparent.
Monthly Horoscope for April:
To bring harmony to a tense situation requires much in the way of courage, patience and willingness. When a tense situation involves others who are more preoccupied with defending themselves or their point of view than exploring what can be achieved through compromise or cooperation, such people tend to not take kindly to a mediator seen to be interfering if nothing else. Coming weeks bring an opportunity for you to lessen tension in ways that benefit you and certain others. First, you must see something they cannot. From there, progress can be made.
More Horoscopes:
Money & Finance
Love & Relationship
Career & Business