Aquarius horoscopes + psychic readings
Aquarius
More Horoscopes:
Money & Finance
Love & Relationship
Career & Business
Daily Horoscope for Tuesday 17 January: view Wednesday or Thursday
Some people take obvious and perverse pleasure in telling us our dreams are daft and unattainable. Such people tend to have a generally negative outlook on life anyway, so it goes to follow that they can't be seen to be positive, motivating or inspiring in our eyes. We have a choice about whether or not we choose to believe or accept the negative prognosis offered by an unhelpful individual. Do what you can to ignore such a person now. What is ahead of you, travel, adventure or love? Try your 12 month personal Predictor.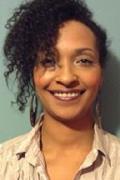 Call featured Psychic Tinisha
Tinisha is a natural Clairvoyant and Psychic. She also specialises in Mediumship. She is honest and straight talking and will always tell you the truth. 
Call Tinisha quoting PIN 4168.
Weekly Horoscope starting 13 January:
By allowing time and space to work a bit of magic or bring a certain level of healing to a situation in your world, don't convince yourself you're 'walking away' from it. What's needed now is space. Breathing space. Thinking space. Room for maneuver. As an agreement starts to shift or alter in some way, you and a certain person need to adjust to this. This week's link between Mars and Uranus implies that a process can and will unfold perfectly if you give it breathing space to do so.
Monthly Horoscope for January:
Venus graces your earnings sector from the 3rd, boosting your confidence and ability to consider potential moneymaking opportunities. Your sense of 'self-worth' is enhanced and this can have an effect on your bank balance. Your keenness to explore new ways to boost your earnings could result in a new job or source of income around the Full Moon on the 12th - and it might be lack of fulfilment in the workplace that encourages you to invest your time and talents elsewhere.
More Horoscopes:
Money & Finance
Love & Relationship
Career & Business
2017 Forecaster
See how you benefit from a Forecaster report, find out what's coming up in the days ahead.
Get My 2017 Forecast