Aquarius horoscopes + psychic readings
Aquarius
More Horoscopes:
Money & Finance
Love & Relationship
Career & Business
Daily Horoscope for Friday 30 September: view Saturday or Sunday
You might accept your way of handling a certain situation differs from how someone else believes it should be handled but even if standing your ground causes tension to escalate briefly, try to do so. Someone might be reacting emotionally to a situation you're reacting to in a logical and pragmatic way. You can see the benefits of taking a calm and methodical approach and that appears to be precisely what's needed. How to stay in love and find Relationship Success?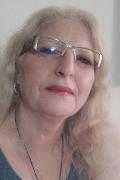 Call featured Psychic Tina
Tina is a Natural Psychic Clairvoyant who is also a very good Medium. Tina can do distant healing helping you feel more yourself. Tina uses her guides and angels to help guide you and give you the answers that you are seeking regarding any situation you may be facing. Tina can also use the Pendulum, Tarot and Angel cards if requested, to give a very indepth and detailed reading. Tinas readings will leave you with a zest for life and feeling content with yourself. 
Call Tina quoting PIN 4375.
Weekly Horoscope starting 30 September:
Guard against priming yourself for more of what you've had to prime yourself for recently. The cosmos isn't just offering a timely respite, it's providing a well-deserved opportunity to finally benefit from consistent effort made in a particular way. Any calmness sensed now shouldn't be seen as preceding a storm. If anything, it could be beneficial to see it as a way of building anticipation and excitement for what's coming next – and the sky implies you'll like it!
Monthly Horoscope for October:
Mind-planet Mercury's arrival in your 'mind broadening' sector indicates learning or study could be focal points. Whether it's you who's embarking upon a learning curve or are the one imparting wisdom and experience to others, you'll be delighted with what you accomplish. A Full Moon in your communication sector on the 16th could bring sudden closure to one communications-based project and any negotiations done at this time will have a surprising - but pleasing - outcome.
More Horoscopes:
Money & Finance
Love & Relationship
Career & Business
2016 Forecaster
See how you benefit from a Forecaster report, find out what's coming up in the days ahead.
Get My 2016 Forecast