Aquarius horoscopes + psychic readings

Aquarius
More Horoscopes:
Money & Finance
Love & Relationship
Career & Business
Daily Horoscope for Thursday 26 March: view Friday or Saturday
Think of the saying about spilt milk. Clearly, whoever created it believed crying over spillage of milk was one of the most pointless things they could think of. There's always an air of excitement and urgency when something like that happens. It becomes a major issue, but only briefly. The same can be said about the issue you feel compelled to treat seriously now. It's temporary. What are the circumstances that helps or hinders your employment? Find out now!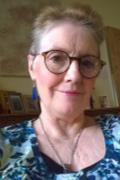 Call featured Psychic Grace
Grace is one of those Clairvoyant readers that you will want to speak to time and time again. Grace is a natural Clairvoyant who gives her clients peace of mind and real confidence in what their future holds. Grace will give you direct answers and will not generalize your situation. To have a future that you can believe in please give Grace a call. 
Call Grace quoting PIN 4259.
Weekly Horoscope starting 27 March:
We know when it is isn't appropriate to be rewarded for something because it had to be done as opposed to going above or beyond the call of duty. There are also times when we find ourselves wondering how and why we stoically tolerate so many unpleasant, challenging and undesirable situations and wonder how we're benefiting from doing so. The sky isn't promising a reward as such for all you've had to deal with but it is willing to provide a very pleasing and heartwarming development that might just make up for much of all that you've been through.
Monthly Horoscope for March:
We tend to be good at identifying obstructions when we encounter them. We can often easily determine why something is blocked or functioning to a certain point before it fails to go beyond that point. If the problem is easily identifiable, then the solution often is, too. During March, you get a chance to see, perhaps for the first time, why you keep encountering opposition or frustration with regard to progress you yearn to see happen. The blockage is easily identifiable and, to your delight, so too is the solution. Expect to finally make a breakthrough of some kind.
More Horoscopes:
Money & Finance
Love & Relationship
Career & Business