Aquarius horoscopes + psychic readings

Aquarius
More Horoscopes:
Money & Finance
Love & Relationship
Career & Business
Daily Horoscope for Tuesday 28 July: view Wednesday or Thursday
We love 'win/win' situations. If we're reassured our efforts will result in a positive outcome, then we sometimes surprise ourselves with levels of risk we're prepared to take. In truth, there is no such thing as a 'win/lose' situation or even a 'lose/lose' scenario! We always gain in some away through taking action or making effort - even if what's gained is a valuable lesson we can apply in future. Trust that losing is not a possibility where a risk you're keen to take now is concerned. Is there a certain person you want to be closer to? Find out more about them and how astrologically compatible you are. Try for free.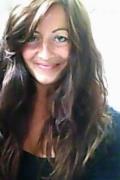 Call featured Psychic Anisa
Anisa specialises in clairsentience, mentoring and spiritual guidance. She is intuitive, direct and works from the heart. She loves to connect with people and help guide them towards their truth and a happier now. She will focus in on the vibration of what is going on around you and will aim to help you find balance, self empowerment and inner strength. If you feel that you would like to connect with her for a one to one please give her a call. 
Call Anisa quoting PIN 4149.
Weekly Horoscope starting 24 July:
Soon, there will be a Full Moon in Aquarius. Also, Venus will commence backward movement in your partnerships sector. Both developments intend to help you to accept what you've chosen to ignore. The Full Moon will help you look at an aspect of yourself you've chosen not to love or appreciate and learn to love and appreciate more. Venus will remove the need for you to continue treading carefully around a partnership issue. Provided you're willing to alter some rigid beliefs, all will be fine.
Monthly Horoscope for July:
'Oh, well, why didn't you say so?' That's one response we receive from someone whom we manage to change the mind of. It's as if something clicks or a lightbulb appears above their head when we make a particular point that diminishes or eliminates their reason for being unhelpful or obstructive. During July, it might appear anything you do or say won't change a stubborn person's mind. Expect though to find the perfect way to do so before the month is through.
More Horoscopes:
Money & Finance
Love & Relationship
Career & Business