Aquarius horoscopes + psychic readings
Aquarius
More Horoscopes:
Money & Finance
Love & Relationship
Career & Business
Daily Horoscope for Wednesday 27 July: view Thursday or Friday
Do you still have the ability to surprise yourself? Of course, you do. We surprise ourselves in by trying to do something we always believed we'd fail at and then discover to our delight that we're more capable than we thought we were. The sky speaks though of a far deeper revelation in store for you. This involves a discovery surrounding something deep within you that you didn't know existed. Just when you thought you knew yourself, an amazing discovery is made. What's your earning potential? Discover the the circumstances that shape your earning power with a Career Analysis.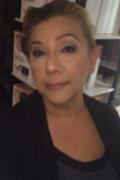 Call featured Psychic Molly
I have over 35 years experience specializing in all aspects revolving around love especially. I also specialise in career, finances and past life regression. I look forward to helping guide you through the hardships of life. Let me use my gifts by blending their inspiration and life experiences to create a well-rounded guidance that concentrates on self-discovery and interpersonal relationships. It is my goal to help you access information about your life, relationships, and career issues in a way that is most meaningful to you When working with me. That is why it is important for us to keep working together. I enjoy my callers by helping others to live a life of emotional peace and harmony. I look forward to connecting with you.  
Call Molly quoting PIN 4146.
Weekly Horoscope starting 22 July:
Anyone who has run races or long distances accepts the need to pace themselves. On the other hand, some sportspeople who appear like and weigh similar to large refrigerators can be amazingly fast in short bursts. This week, balance needs to be found between throwing yourself wholeheartedly into a plan and seeing the benefits of a slow, methodical approach. A task might need a bit of both and finding that balance might be through trial and error but you can find it.
Monthly Horoscope for July:
Rome, they say, wasn't built in a day. But, one day, someone at least recognized the potential a piece of land had to build a city upon. What started off as a simple idea escalated over time in size and strength. This month brings a chance for you to put in place a process that can make a simple idea become considerably bigger. Don't boost your stress or pressure levels by trying to find a short cut to what time and patience are integral to making happen.
More Horoscopes:
Money & Finance
Love & Relationship
Career & Business
2016 Forecaster
See how you benefit from a Forecaster report, find out what's coming up in the days ahead.
Get My 2016 Forecast