Aquarius horoscopes + psychic readings

Aquarius
More Horoscopes:
Money & Finance
Love & Relationship
Career & Business
Daily Horoscope for Tuesday 30 June: view Wednesday or Thursday
Many hands, we are told, make light work yet, when many hands become involved, so too do many opinions. Suddenly, others see a need to provide unhelpful input or cast negative judgment and you could soon be seeing evidence of a need to defend yourself against certain people who believe they're right to criticize you in some way. You know, in your heart, what is right and makes sense. Trust that, in time, others who can't see or feel what you feel will do so before long. Opportunities are all around us but we sometimes fail to spot them. Try Predictor for free.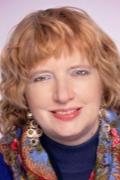 Call featured Psychic Laura
Laura is a well known clairvoyant who clients have been trusting for years. Laura will be able to give you detailed information, month by month if you wish, about your future. Laura does not give general details; she is very specific. Laura is popular with clients that have difficult situations around them, as she will aim to provide you with a clearer mind to go forward. 
Call Laura quoting PIN 4199.
Weekly Horoscope starting 26 June:
To win their case, court room lawyers require as much information as possible and must not only assess each piece for its relevance but look beyond it to see if the seemingly most insignificant piece of information could lead to something very important. This week, where a need to be defensive exists on your part, you don't need to go to such painstaking lengths. Information you have available to you is more than adequate and doesn't require excessive levels of scrutiny.
Monthly Horoscope for July:
'Oh, well, why didn't you say so?' That's one response we receive from someone whom we manage to change the mind of. It's as if something clicks or a lightbulb appears above their head when we make a particular point that diminishes or eliminates their reason for being unhelpful or obstructive. During July, it might appear anything you do or say won't change a stubborn person's mind. Expect though to find the perfect way to do so before the month is through.
More Horoscopes:
Money & Finance
Love & Relationship
Career & Business