Aquarius horoscopes + psychic readings

Aquarius
More Horoscopes:
Money & Finance
Love & Relationship
Career & Business
Daily Horoscope for Saturday 28 November: view Sunday or Monday
We know it's possible to 'try too hard'. The act usually involves setting unrealistic expectations we strive to fulfil. It can also be a result of trying to find or attain perfection where perfection cannot and will not be found. Any sense of frustration you might be feeling now could be the result of overzealous expectation setting or wanting one situation or arrangement to be too perfect. There's no harm in downsizing an expectation and embracing an imperfection now. Is love on the horizon? Find out if someone special is about to rappear on the scene.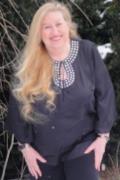 Call featured Psychic Goldey
Goldey aims to bring clarity where there is confusion, hope where there is worry, happiness where there has been sadness. Goldey is clairaudient, which means she senses a great deal from your voice, as well as clairvoyant and clairsentient but Astrology is Goldeys forte. In order to get the most out of your reading with Goldey you should have dates and times at the ready. Goldey can bring you real insight. 
Call Goldey quoting PIN 4439.
Weekly Horoscope starting 27 November:
You mission this week surrounds being willing to allow a process that is trying to bring some level of healing into your world to do so in its own way and time. As tempted as you might be to push and try to accelerate it, it will likely become apparent as the week progresses that your efforts to do so will be in vain. What is in need of repairing or rebuilding between you and a certain person is not beyond doing so but it needs you to accept patience and time must play integral parts.
Monthly Horoscope for November:
'Nobody told me there'd be days like these'. So sang a perplexed and perhaps cynical John Lennon who believed he was living in strange times. We can all react in different ways to finding ourselves in unfamiliar territory and unable to decide how best to deal with it. As you find yourself in more than one unfamiliar situation this month, have faith in the fact that you're precisely where you need to be. What feels strange will soon start to feel reassuringly comfortable.
More Horoscopes:
Money & Finance
Love & Relationship
Career & Business