Aquarius horoscopes + psychic readings
Aquarius
More Horoscopes:
Money & Finance
Love & Relationship
Career & Business
Daily Horoscope for Wednesday 16 August: view Thursday or Friday
Try not to be too determined where a desire to shake up a situation you believe has become too repetitive is concerned. You could be tempted to 'go for gusto' in the belief removing tediousness or repetitiveness requires drastic measures and the hanging of consequences. In truth, the cosmos has its own plans where shaking a tired scenario on your behalf is concerned. You'd be well advised to wait and see what positive results come from its plan before embarking upon your own. What is the underlying ambition that drives your career? A Career Analysis will help you disover your true career path.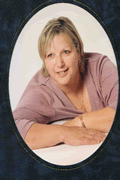 Call featured Psychic Gaile
Gaile is a fantastic Clairvoyant, Clairsentient, Clairaudient and Medium. Which means she can see, smell, feel and hear Spirit. She is honest, vibrant, and passionate to give you a fabulous reading. Gaile has helped many clients find a real sense of peace with loved ones that have passed over with her sensitivity and comforting nature. Gaile is also a well respected clairvoyant who really knows her stuff when dealing with relationship issues. 
Call Gaile quoting PIN 4250.
Weekly Horoscope starting 11 August:
When we experience what we believe to be a setback, how often do we say to ourselves, 'ah, this looks like a very interesting challenge'? Most of us tend to react in very much the opposite way, believing unseen forces are determined to thwart plans we worked so hard to get underway. This week, it's important you view a certain setback as a superb chance to take stock of the direction a plan is heading toward. You look set to be grateful for the chance to steer it in a new direction.
Monthly Horoscope for August:
The Full Moon Lunar Eclipse on the 7th occurs in your sign and could intensify certain emotions, causing you to feel confused about how and why you're reacting to situations in ways you are. The Eclipse could also highlight what – or who – needs releasing from your world. What or who you've outgrown could become clear and taking a bold step to move on could be difficult but necessary. With a New Moon Solar Eclipse highlighting relationships and commitments, a new and delightful chapter awaits where your connection with a certain person is concerned.
More Horoscopes:
Money & Finance
Love & Relationship
Career & Business
2017 Forecaster
See how you benefit from a Forecaster report, find out what's coming up in the days ahead.
Get My 2017 Forecast