Aquarius horoscopes + psychic readings

Aquarius
More Horoscopes:
Money & Finance
Love & Relationship
Career & Business
Daily Horoscope for Thursday 11 February: view Friday or Saturday
There's a saying that surrounds 'the tail wagging the dog'. In other words, a small part of something gives the impression of controlling the whole of it. Or, to put it another way, what should be controlling a situation is being controlled by a part that should be complying with a plan and not be so integral to it. You might feel as if you're playing a small part in a plan now but you're able to command more control than you believe. So, adjust your belief levels accordingly. Discover the secret of a better relationship and make the most of life. Is this the year for love? Get your ultimate relationship report.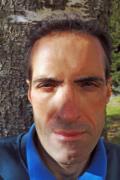 Call featured Psychic Alexander
Alexander loves to help clients find a solution to situations so that they can move forward and feel secure that the choices they have made are positive. He is a psychic clairvoyant, specialising in love and relationships as well as career progression. He is also trained to use angel cards. 
Call Alexander quoting PIN 4163.
Weekly Horoscope starting 12 February:
The coming week could highlight a need to accept how you're being seen in the eyes of certain others - but only to a point! A process of change is underway and you could find yourself becoming aware of how certain set-in-stone ideas, ideals and attitudes you've nurtured for some time are gradually shifting. Allow the process to continue because with this will come a new level of confidence that can play an integral part in a fresh start where you want to experience one.
Monthly Horoscope for February:
When you were a child and someone said, 'let's play Follow the Leader', did you take that as a cue to appoint yourself the one to be followed? Or was your place in the game automatically assumed? I ask only because of ways your leadership skills could be integral to progress this month. Even if you're a rare Aquarian who doesn't believe themselves to be a leader, your knowledge or experience will likely be sought after in some way. Be willing to lead or share.
More Horoscopes:
Money & Finance
Love & Relationship
Career & Business