Aquarius horoscopes + psychic readings

Aquarius
More Horoscopes:
Money & Finance
Love & Relationship
Career & Business
Daily Horoscope for Thursday 21 May: view Friday or Saturday
Success bodes well now but chances of success are increased significantly by ensuring effort is focused in a positive and constructive way. The sky isn't insisting you need to be led completely by your head at this time. Clearly, passion that comes from your heart needs to play a part in what you're wanting to achieve or embark upon now but the more you can put in place a clear and understood plan to achieve it, the greater your chances of success are. Do you have a successful relationship? Discover exactly what attracts a partner and helps them remain interested.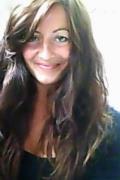 Call featured Psychic Anisa
Anisa specialises in clairsentience, mentoring and spiritual guidance. She is intuitive, direct and works from the heart. She loves to connect with people and help guide them towards their truth and a happier now. She will focus in on the vibration of what is going on around you and will aim to help you find balance, self empowerment and inner strength. If you feel that you would like to connect with her for a one to one please give her a call. 
Call Anisa quoting PIN 4149.
Weekly Horoscope starting 22 May:
Our eyes have a habit of deceiving us. So too, do our ears. Rarely, though, do our instincts let us down. Much depends though on how strict we are about what we're telling ourselves! There's big difference between self-deception and heeding an unignorable message from our heart. The coming week could see you applying strict levels of discrimination to something you're telling yourself and the catalyst for this could be a comment made to you that gives plenty of food for thought. If you trust your instincts, then the truth will override fiction or gossip.
Monthly Horoscope for May:
We're led to believe the best things in life, in addition to being free and worth waiting for, are worth fighting for. The need to fight for something that could be provided free or with levels of patience applied is surely wasted energy! There are times though when we feel something we achieve or attain is worth more if it has been achieved or attained with vast effort or struggle. This month, refrain from believing something you want and need can only be available in such ways. You might find what's worth waiting for is granted in way that could even be described as free!
More Horoscopes:
Money & Finance
Love & Relationship
Career & Business